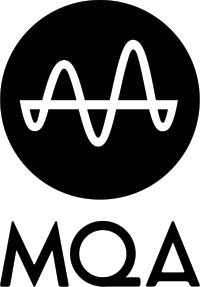 Master Quality Authenticated (MQA) was developed by Bob Stuart at Meridian Audio in 2014. A proprietary lossy audio compression audio technique that is considered to have a higher audio quality than current audio compression technologies. It's not a rival to extremely lossy algorithms like mp3 or AAC, but would allow users to stream high quality CD audio at reduced bitrates.
Hey steemians! (steemers just sounds wrong) so I've just been reading up on the MQA codec and wanted to share what I've learnt. I'm also hoping that there may be some more knowledgeable people on here who might be able to tell me if they've tried it, or know more about it?
Encoding and decoding?
It has been described that MQA isn't a codec, but rather a process. This process is designed to handle the music as it leaves the source A/D DACs through the streaming service or download store and into the end user's DAC. This encapsulates the ideology behind the process of encoding and decoding hi-quality PCM files.
At studio level, the MQA algorithm corrects any time domain inaccuracies caused by the original A/D converter by using one of the few MQA-equipped pcs in the world. These pcs provide the engineer with tools to handle analysis and manipulation of the studio master as it runs through the encoding process. The encoding process is technically a lossly format since it's not exactly what came out of the studio master, but it is not designed to be as aggressive as an mp3 or AAC encoding.
These files are then packaged and put into a streaming service such as Tidal and are streamed to users.
Once received, the MQA encoded audio is then supposed to run through an MQA enabled DAC such as the Meridian Explorer 2 which is able to decode the MQA audio to achieve a high quality rendering of the audio for the user's listening environment.
Fortunately for us people in third world countries (where hi-end audio gear is hard to come by), MQA playback is not restricted to an MQA-enabled DAC according to Darko @ digital audio review, and it sounds good as an ".mqa.flac" file.
Designed for hi-quality audio streaming
This was one of the most interesting parts for me. I like the idea of hi-quality audio streaming, the 192kbps streaming formats that the world has become so accustomed to is just not right. Whilst we are getting high quality visual information sent to us via youtube, facebook or whatever other content provider you choose, this is entertainment perturbed by the terrible audio quality loss that we suffer - and most people don't seem to realize, or just don't really care - I feel that with 5g technologies coming round the corner, we shouldn't have an excuse to not be able to stream high quality audio content, but there is still an obvious lack, aswell as a definite capitalist hold over high quality audio.
MQA secret sauce
MQA is able to 'fold' a FLAC file into an MQA file wrapper which allows for smaller file sizes when streaming, aswell as provides backwards compatibility with DACs that aren't MQA enabled.
'Authenticated' Aye?
The thing that Bob Stuart says is the most special thing about this format is the "Authentication" process. This authentication step happens at the mastering studio, and allows the engineer and artist to put a seal of approval on the MQA encoded audio that is shipped out.
Sounds beautiful
According to this reviewer, "But if the MQA versions share a common trait, one that isn't as apparent in the standard hi-res PCM files, it's a greater sense of ease. The kind that vinyl lovers talk about when they complain that digital playback sounds too brittle or too rigid." - John Darko @ digital audio review
Conclusion
MQA sounds awesome, but it still feels somewhat like a faraway dream to be able to stream high quality audio in conjunction with a high quality youtube video. I also feel Meridian has created something that would still prevent the average listener from partaking in the joy of audiophilism. Limited content also prevents this technology from becoming adopted by the greater Internet community, and what average person wants to go and buy an expensive DAC just to stream audio? Anywho, it's good to see the engineers researching into the possibilities of streaming high quality audio.
Links to the stuff I read: