Helping the Developmentally Disabled: Why Libertarian Solutions are the Most Compassionate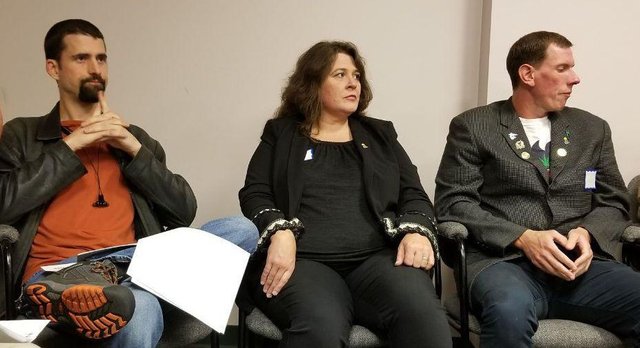 Yesterday evening I was invited along with other Libertarian candidates Darryl W Perry and Jilletta Jarvis to Monadnock Developmental Services for a presentation to political candidates about the frustrations that families with children who have developmental disabilities have with state "assistance" programs. Multiple family members presented their difficult stories to a couple dozen state reps and candidates for office.
I didn't feel like I was asked there to comment, so I was there just to listen. However afterwards Darryl and I returned to the Keene-based studio of LRN.FM, the Liberty Radio Network, where we were joined by Conan Salada for our live nightly libertarian talk show, Free Talk Live, where we discussed the issues raised in great detail.
If you want, compassionate solutions to healthcare issues that don't rely on institutionalized violence, you really need to listen to the first hour of last night's Free Talk Live to find out why Libertarianism and the non-aggression principle is the best way to help our neighbors in need. Here's the archive: