Pulwama Terror Attack IN INDIA
India has been hit with yet another deadly terror attack in Kashmir. 42 jawans have been killed and several injured 70 vehicles was targeted in
Jaish-e-Mohammed has claimed responsibility for the attack.
Police have identified the terrorist as Adil Ahmad from Kakapora in
Pulwama.
The Scorpio SUV being driven by local Kashmiri Adil Ahmed from Kakapora in Pulwama was said to be carrying 300 kgs of explosives.
The attack happened after an explosive-laden vehicle attacked one of the buses of the convoy.
Pakistan has said the Pulwama terrorist attack was "a matter of grave concern", the Pakistan-based JeM issued a statement on Thursday, claiming full responsibility for the attack.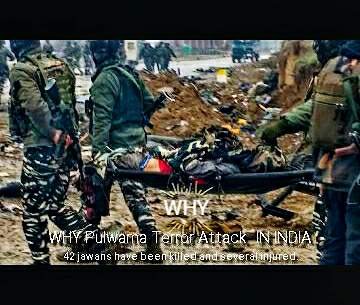 Posted using Partiko Android