Coffee Sketch while #stayathome
With the current situation where we all have to stay at home, work from home, it was okay in the first couple of days. It was kind of the time which I was hoping during my hectic times.
But day by day, I got really bored with my routine; wake up, prepare some late breakfast, watch some news/videos, read some article on the internet, the without noticing it's already time and I have to cook for lunch for my husband. When it time for online classes, then I have to be ready in front of my laptop and give some lesson and discussion with my students. In the evening, I will have my (other) cup of coffee, or read book, or just sitting with my husband doing nothing basically. And the night come..
And it goes all the way again tomorow with the same routine.
Sketch was so long ago for me. I take this free time to start re-learn how to sketch again.
And here I am, sketching an imaginary image I found on the internet.
The first image is basically the monochrome one.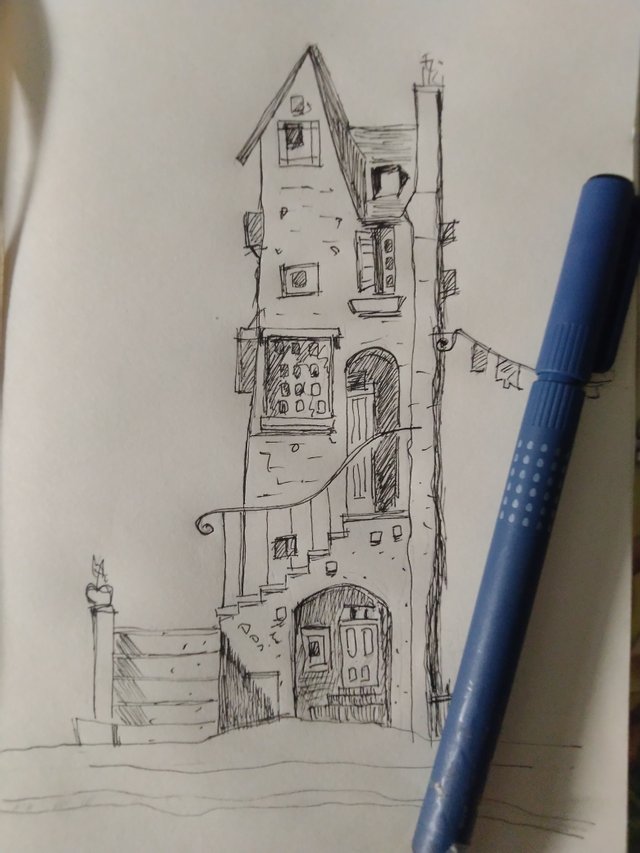 I used to learn how to color a sketch with coffee - as I did below - , but it wasn't easy when you haven't done it for almost a year.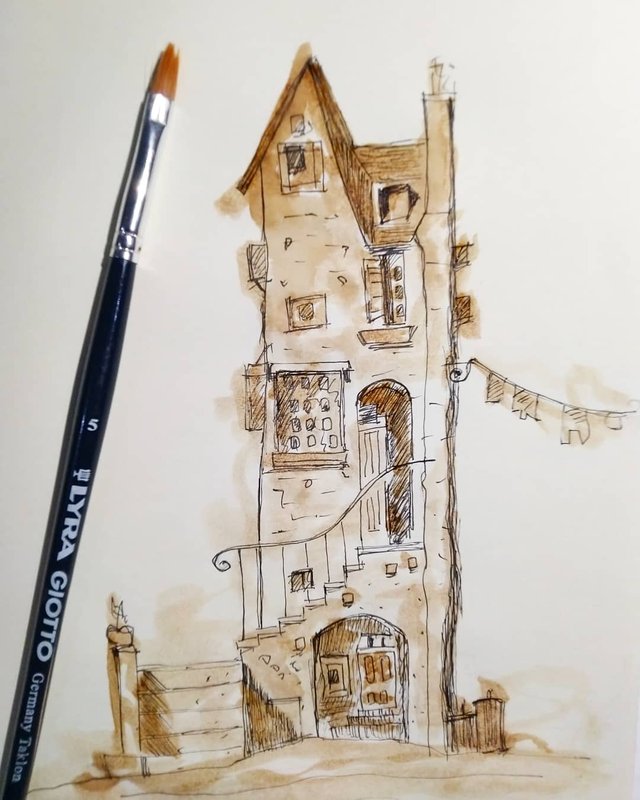 Anyway.
I am glad that I took the time to learn something I enjoy and definitely make myself more relax. My other sketch can be found on my ig sketsakupi. Feel free to stop by :)
Regards,
M