Another Controversial Case In Athletics
Today I came across an article about the 23-year-old Nigerien sprinter, Aminatou Seyni, who's dealing with problems similar to South African Caster Semenya is facing. She's not going to be allowed to compete at the 2020 Tokyo Olympics unless she takes hormone suppressants to lower her elevated testosterone level.
She's not a well known athlete as she hasn't won anything significant yet at any international competition but it looks like she has good results and a (apparently) bright future ahead of herself.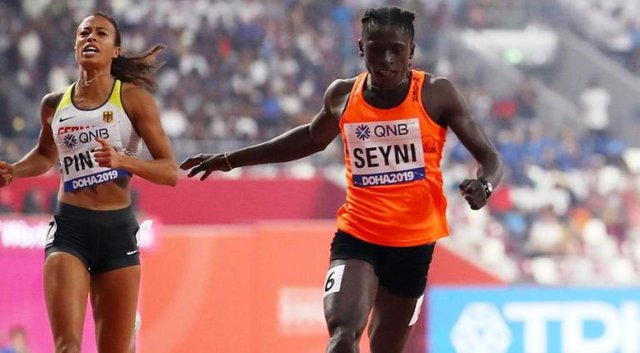 source
Aminatou Seyni was banned from running 400m in Doha but allowed t run 200m. I don't understand why ban her from one competition and allow her to participate in the other as her testosterone level must have been the same at every competition. But then again, I'm not an expert, what do I know. This was a huge disadvantage she says as there are plenty athletes running 200m and she would have had a better chance at 400m.
Caster Semenya said medications to lower her testosterone level made her sick, so it must be awful to take them. No one can compete wile sick. Competitions are hard enough if you're healthy and the best, let alone if you're not feeling well.
I'm not siding with anyone in this case but it's obvious it's going to be a problem or there's a problem already. If there's one case, that is singular but it looks like there are more cases and there will be more with transgender athletes.
Aminatou Seyni and Caster Semenya has no fault in this, they are not taking any hormones to be like this but on the other hand if there's an advantage (and there's one, believe me) due to their testosterone level, that's not fair to the other athletes.
Rule makers have no clue what to do, we've seen them trying to regulate this but with not much luck. They are trying, but I still can't see the end of it.
I'm expecting them to set up a competition for women with a higher level of testosterone, separately from the existent one. Would that be discrimination?