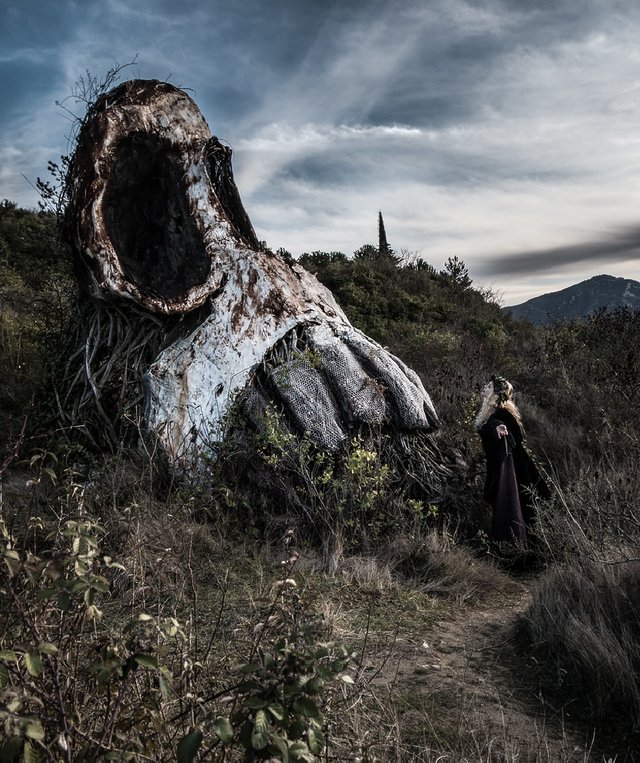 ---
Entry for #aswcontest Abandoned Shit by @customnature weekly challenge: theme "Creepy". Self-portrait. I stand beside the sculpture so its size can be appreciated.
This picture was taken in El Parque de Los Desvelados (The Sleepless park) earlier this year. This photography in particular has been not previously released and I take the chance to share it to participate in @customnature "Abandoned Shit" a contest devoted to abandoned places, as this week's challenge is "Creepy".
I had already written an article about this eerie abandoned park full of giant skull sculptures in Navarra (Spain), a memento-mori made by Luis García Vidal, an sculptor obsessed with death who built these giant skulls and spent decades obsessively keeping and rebuilding them. Because of the materials used after his death the park has been "fading away" as the artist intended, and the shrubs used for the sculptures growing back as trees. The place is abandoned, but the fence is open... just an eerie do not disturb those who never sleep.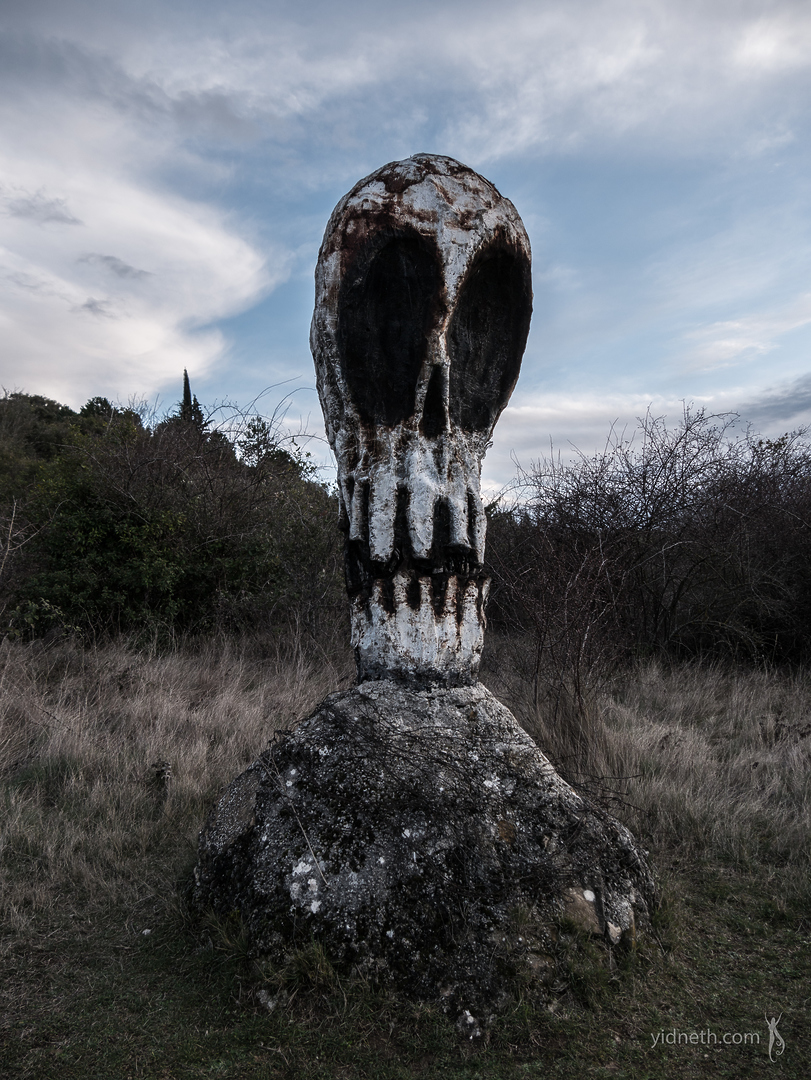 Even its name "Those who never sleep" is creepy. The place has also junk from several accidents. And urban legends say the artist himself is now buried under one of the giant skulls.
Check an in depth article I wrote about El Parque de Los Desvelados some time ago on my feed
And here a collage and some impressions of the pictures featured there of the previous article if you want to check.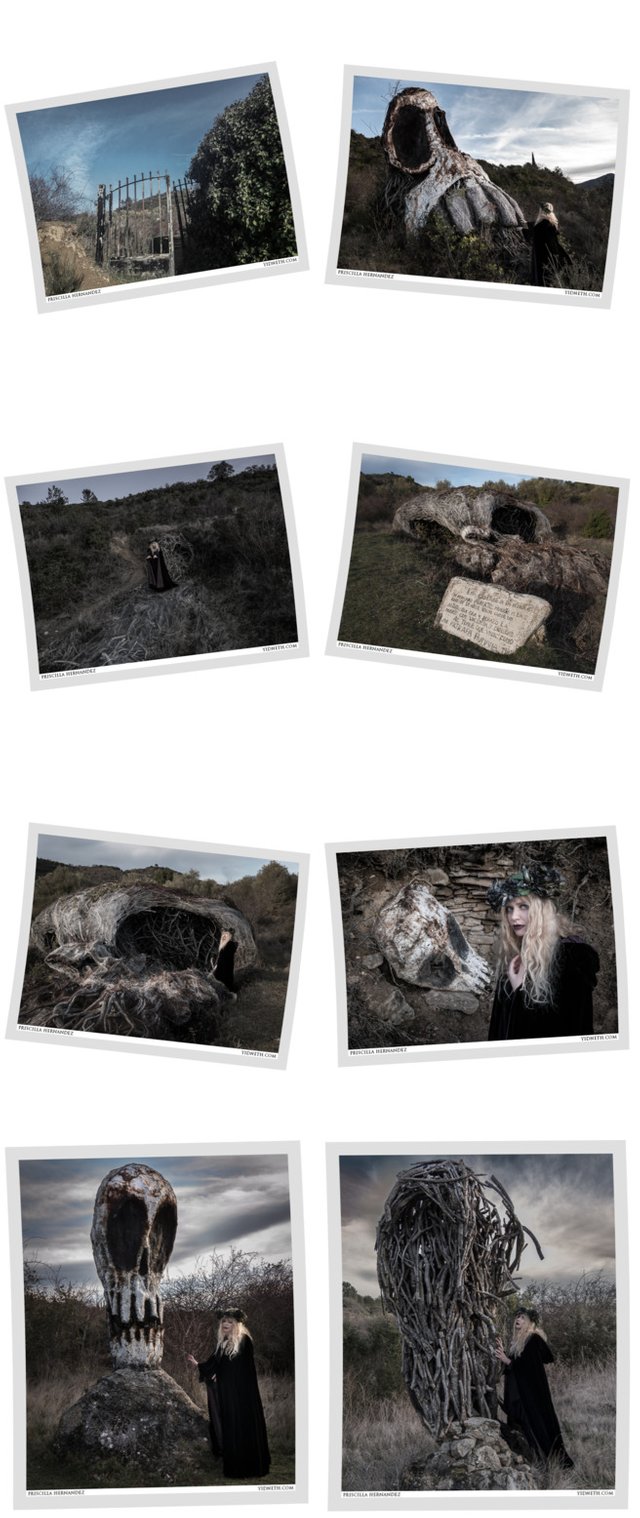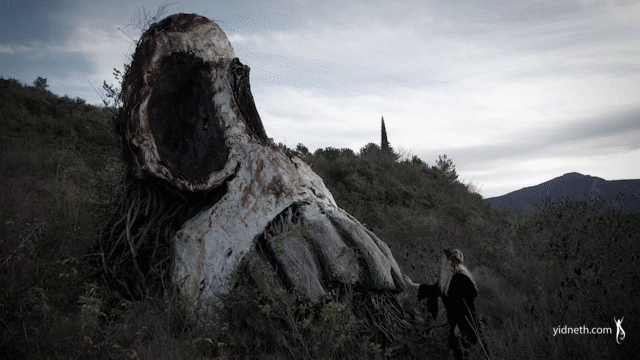 ---

Priscilla Hernandez
singer-songwriter & illustrator
http://yidneth.com

- -- -