Abandoned Shit Weekly Contest - №. 17 - Vehicles! #aswcontest
Woohoo! I came across this abandoned shit weekly contest when I first joined Steemit. I didn't have a photo that fell within the guidelines and somehow the contest never appeared on my feed again. I mean, I'm sure it has, but I haven't seen it. Still working on purging my following list from when I used to follow every single person (bot) that ever clicked on any part of my blog, lol.
Well, it was meant for me to see this week's post by @customnature. If you're not familiar with this contest, please check out the original post and rules here: https://steemit.com/aswcontest/@customnature/reminder-abandoned-shit-weekly-contest-17-vehicles-ends-sunday-aswcontest
(Hey, how do I turn that long ass website address into one of those pretty clickable links in the word. Like "Here" or "Original Post"?)
The category this week is VEHICLES, and guess what? The photo I had wanted to submit a few months back is now getting it's time to shine!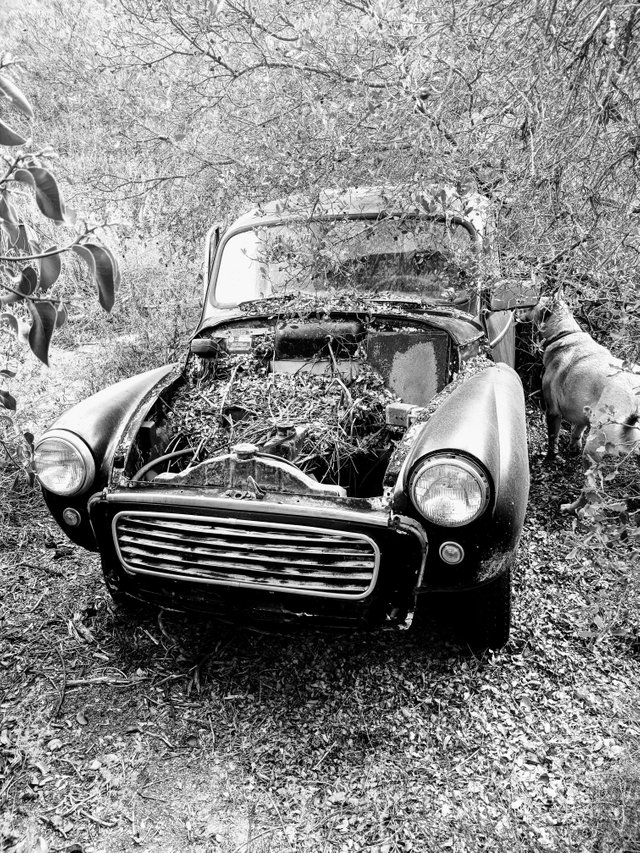 I came across this car while exploring a secret place. I fucked up and took a motion photo which Google then turned into this black and white mess and I cant decide if I like it or not. So here it is in color, too.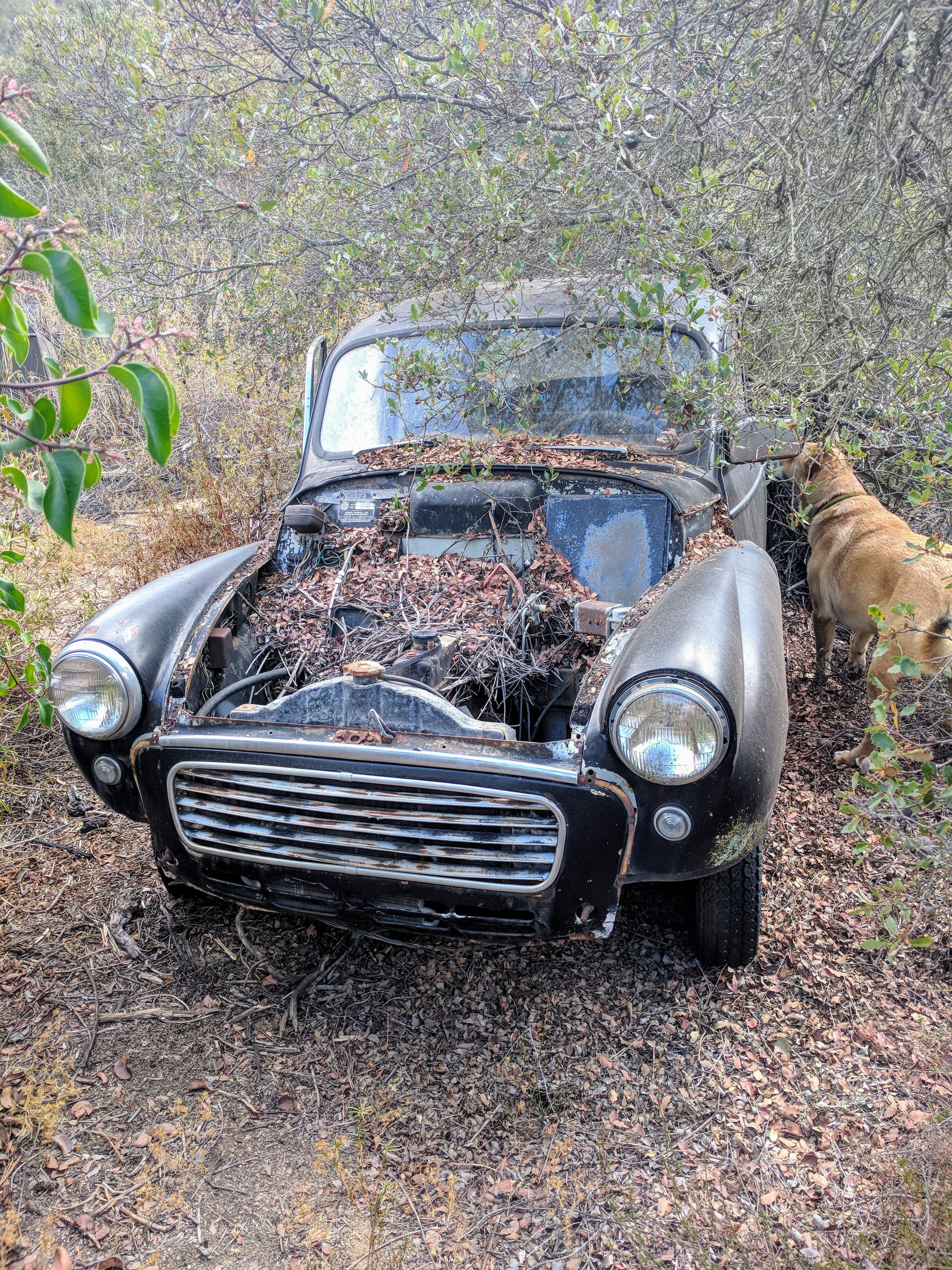 There was also a realllllly cool truck cap thing that goes over the bed of a truck, too. It had sharp, straight edges and was taller than your average cap. Double doors in the back, and more windows than metal. I wanted it so badly, but Alfredo convinced me it was too big for my baby Tacoma. I just scoured my photos for evidence of this amazing piece but I can't find it. Probably deleted it so it wouldn't tempt me to go try and get it myself. I can't even find anything remotely similar online so now I'm really regretting not trying to at least lift the thing to see if it would be moveable.
Deadline to enter this contest is Sunday!!!
xo
Christie

#SoCalSteemit is building and supporting the Steemit community of Southern California. If you are from SoCal and are into creating quality content here on Steemit, we'd love for you to follow us @SoCalSteemit and join our group on Discord