Dear all....
Steemit surprised me many times and still very often does it again and again. First surprise ofcourse the monetary part, then after seeing the number of versatile people who are living with steemit literally and next the different types of competition it is having then so on and on...
Now I am quite amused by seeing another photography challenge in the name of Wowwww...."Abandoned Stuffs" ....Creativity at its best...And the first due credit goes to my Steemit friend @mbell...Thank you my friend...
The latest topic is Stairs and I was thinking to venture out in the evening to capture some snaps related to this topic. Then I realized there must be few in my collection...
The following snaps are from a historical place which is famous religiously history dating back to Centuries. These are in fact step wells which is not in use now....
The particular location is from Mathura: Lord Krishna's Birth place which is around 150 kms from Delhi and 50 kms away from Agra.
This is a water body known as Potra Kund with specially designed steps all around, mainly used by His parents for bathing and washing of clothes. The steps are constructed with red sand stones .
Hope my photos are qualified for the contest....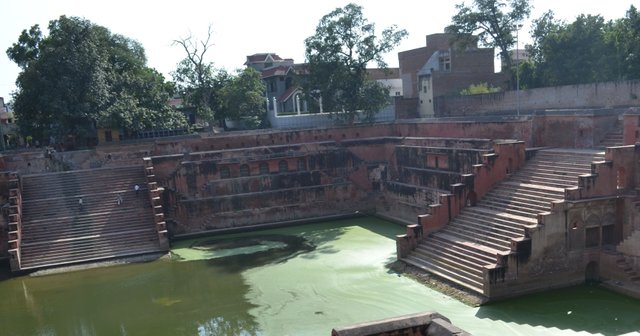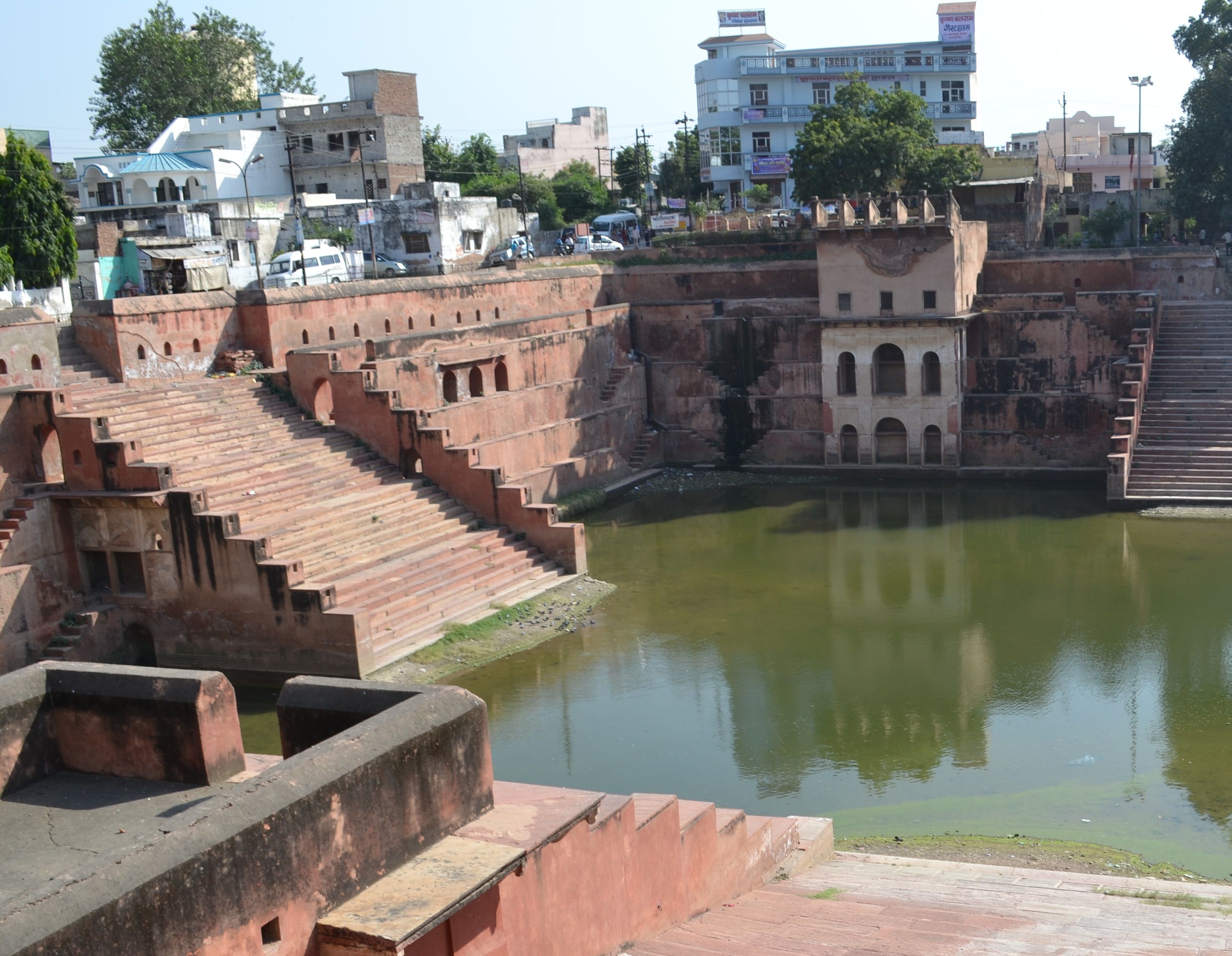 With love to all