Scientists recreated the hell that began on Earth at the end of the dinosaur era
 More than 65 million years ago the Earth was hit dinosaur eradicating asteroid. The 14-kilometer-diameter Chicxulub asteroid caused a real confusion on Earth, so it is no surprise that the so-called the Cretaceous–Paleogene (K–Pg) geological layer disappeared through it and the era of dinosaurs ended.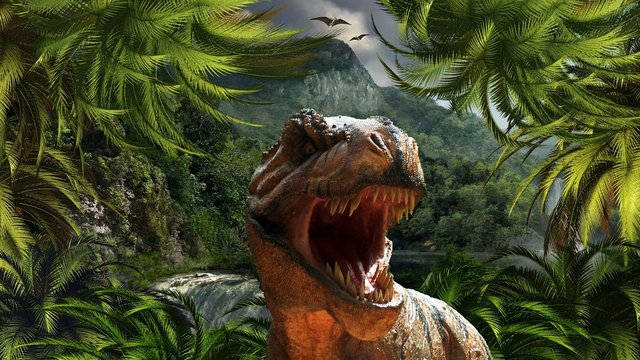 Scientists have developed a model. It turned out that the tsunami hit the ocean, followed every ocean basin, and the water was moving at a speed of 143 km per hour.  Scientists found out, that night in the Gulf of Mexico, the tsunami has risen by almost 1.5 kilometers and caused chaos in the world's oceans.
After the first wave of almost 1.5 kilometers, more waves spread to the world's oceans. In the South Pacific and in the North Atlantic Ocean, the waves were 14 meters high and waves up to 14 meters in the northern Pacific. The Gulf of Mexico has waves up to 20 meters high in some places, and even up to 100 meters in some places.
The highest wave ever recorded in the Southern Hemisphere was a 23.8-meter wave, rising in 2018 near New Zealand.
It is difficult to imagine and perceive such a cataclysmic tsunami, so scientists compared it with the tsunami in the Indian Ocean in 2004, which killed at least 225,000 people. According to scientists, these two tsunamis are different as day and night. In the first 7 hours, the effect of the Chicxulub tsunami was from 2,500 to 29,000 times higher than the 2004 tsunami in the Indian Ocean.
Of course, dinosaurs have disappeared not only because of the massive tsunami. Asteroid has caused shock waves, a huge amount of hot stone dust has been thrown into the atmosphere, which has been such a strong friction that forest fires have started, with many animals bake alive. The dust swirled in the air and for many years obstructed the sun's rays, causing the plants to disappear and the animals feeding on them.
                 100%Unique

    Feel free to;
UPVOTE  RESTEEM  COMMENT