A Taste of Assface! The Summer ASStravaganzaFACE
Since share2steem went caput..
Tonight come to @TheSoCap and follow the highjinks of the assface clowns as they try to explain how comedy and existentialism is really surrealism wrapped in physicality..

or sumptin'

@AssfaceImprov August 10, 2019
---
the BlogTo post:
[disclaimer: please enjoy our poetry responsibly]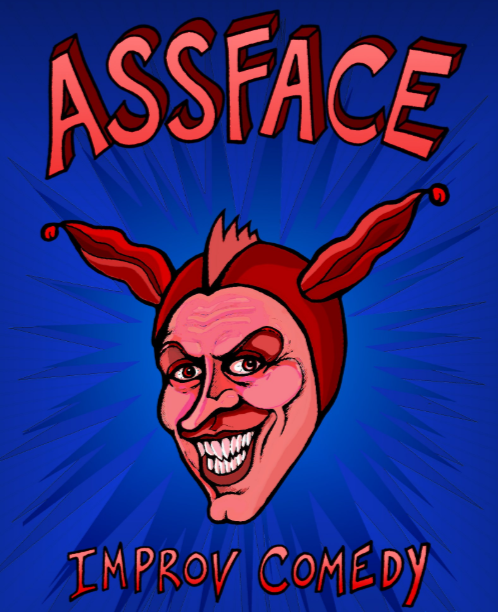 A taste of Assface!
Welcome to the Summer ASStravaganzaFACE
Let's let our hair down..
put on our swim trunks..
climb on the seaDoo
travel across the water
into the fog...
the heart of the nothing
a miasma of putrescence
and summer good fun!
ignore reality with us..
as we avoid the abyss
Assface is wrapping themselves in the chaos
and pouring out a pitcher of Sangria...
toasting to the end of the day
and starting the gigantic bonfire of the festivities.
Assface... Improv comedy that's physical, emotional, surreal, often existential, always hilarious.
Makes you think, makes you feel, makes you laugh your assface off.
Assface is Allan Turner, Meagan McConnell, Christopher L. Hedrick, Ted Ludzik, Darin Joyce, and as always holding it all together, Rob Bullets Bartlett
This Summer's Taste of AsstravaganzaFace is hosted by Precious Chong
with sometimes'face Kerry Griffin and Sean Browning
maybe guest'faces of random members of guest troupes causing havoc!
Accelerate the SeaDoo to Warp speed with our openers:
Foxtrap (Dana Puddicombe and Samara Stern)
and
Semper Pie (Brie Watson and Alicia Douglas)
---
[the boring details no one will care about in 7 days]
WHEN
Friday, August 10th, 2019
Doors: 9:45pm, Show: 10:00pm
WHERE
The Social Capital Theatre Mainstage! 2nd FLOOR
154 Danforth Ave @Broadview
TICKETS
$10 at the door
Follow Assface on FB https://www.facebook.com/assfaceimprov
and twitter: https://twitter.com/AssfaceImprov