Hi everyone @livinguktaiwan here! It's Friday at last! What do you have planned for the weekend? I hope its something nice, or are you away on holiday lying on the beach already? Well, whatever you're up to, I've got some weekend reading for you. Nothing too heavy as we all want to relax over the weekend. This week @LadiesOfAsia are going to talk about fashion magazines in our country.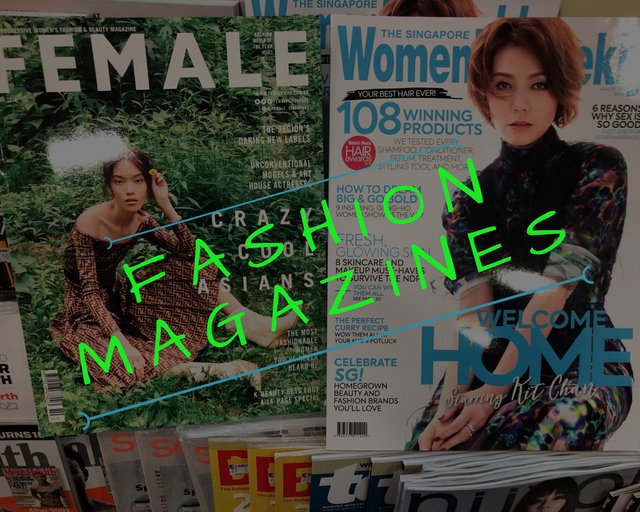 First up reporting is @kawaiipower, who is back with us this week. "In Japan it is common to have goods inside of fashion magazine! A lot of girls buy magazines based on the goods. They make very high quality goods like the dark pin bag which I got last winter when I purchased a fashion magazine. It's so soft and handy! Also in the magazine, model shows fashions with the bag, so it gives us some idea to coordinate. This month trend magazine goods are manicures, they offer variety of manicures with cute pouch :smiley:"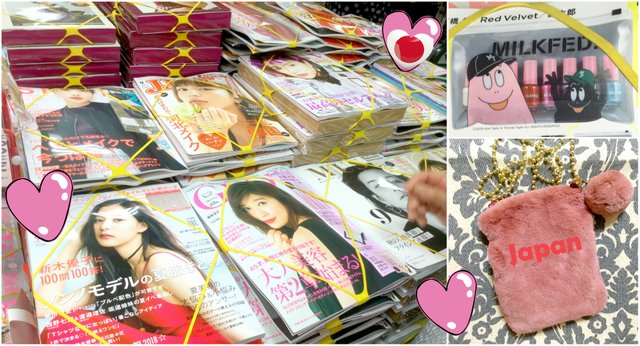 Here's what
@nanosesame
from
Hong Kong
has to say."The most popular fashion magazines in Hong Kong are the Japanese ones, either published in Japanese directly from Japan, or those translated into Chinese by the Taiwan publishers. The local fashion magazines aren't really very interesting. In fact when I applied for a new credit card I got a year's free subscription for a local fashion magazine, but I couldn't be bothered to pick it up from the 7-11 convenience store each month. I guess that tells you a bit about how good the local fashion magazines are. We also have a local edition of Vogue and Cosmopolitan, but without a doubt, the Japanese ones most popular. The photo on the left is the 7-11 which sell the local magazines, and the other photos are book store that sells Japanese ones.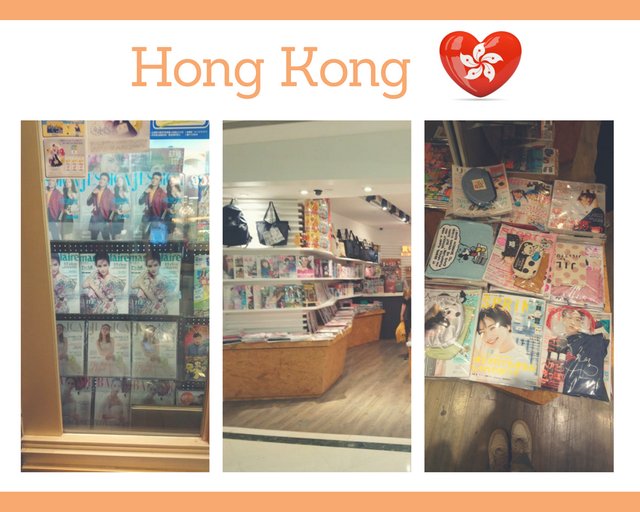 Taiwan
has a good mix of fashion magazines including a local version of Vogue, Marie Claire, Bazaar and Cosmopolitan. Japanese fashion magazines are also very popular and the big book stores sometimes actually stock more Japanese magazines than local ones. Often the magazines includes a freebie gift that's why in the photo you can see boxes attached to the magazine. Perhaps they do this so the magazine takes up more space and can stand out from the others. My favourite magazine is Marie Claire but now I,
@livinguktaiwan
usually go to the the local library and read them all instead of buying them. It's more environmental friendly as well!!!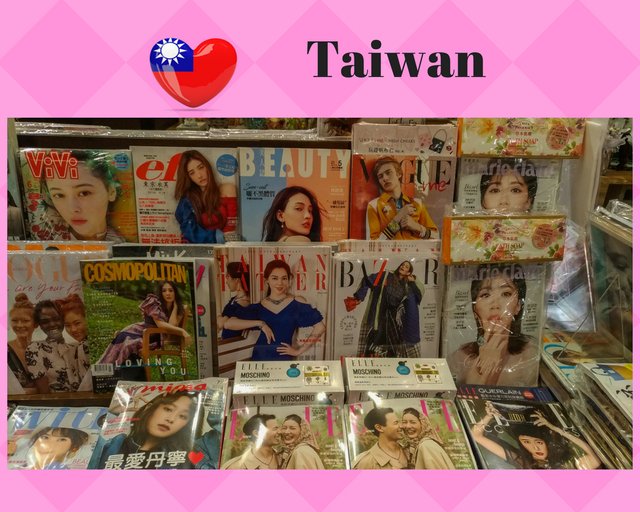 @travelgirl
says in
Australia
, magazines is not as popular as they were before. They have the popular ones like Vogue, Marie Claire, Elle etc . Another section which was pretty popular is the bridal magazine section. This section actually has a wider selection than the local magazines on the shelf. She hasn't bought a magazine for a long time as she can get her info online or if she really wants to go and buy a magazine, she would rather visit the Japanese book store and get a Japanese magazine from there .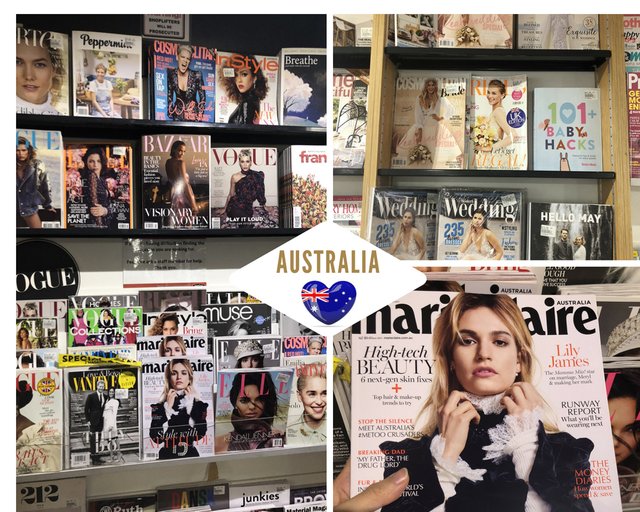 There are a variety of fashion magazines in
China
, such as Elle, Bazaar and Rayli. And
@mrspointm
wants to introduce one named Women of China(中国女性杂志) which is aimed at improving the cultural recognition and taste of Chinese women. This magazine pays much attention to the development of women's career and sticks to the correct direction of public opinion. It's full of positive energy. The following photo is the screenshot taken from
their website
.


@wanderlass
from
Philiippines
is still on business trip in Australia this week so can't be with us. Hope you're enjoying the winter there!!

There are plenty of locally published ladies magazines to cater to the different age groups in
Singapore
.
@jrvacation
thinks the collection is considered wide for a small populated nation. Eg: she personally grew up reading "i-weekly", which her mum buys every week to catch up on local Chinese entertainment news and episode synopsis of aired dramas on local channels. In fact, i-weekly is the oldest magazine in the local market now, having survived more than 30 years and still going strong! During her teens, she started to buy her own favorite magazines such as "Teenage", "Cleo", which focuses on young fashion, and features write up on teenager-woes. Haha... After stepping into the working world, she began to read adult ladies magazines such as "Her World", "Female", "Women's Weekly", "NÜYOU" etc. All these ladies magazines are published monthly and features the latest fashion trends, skincare products and cosmetics. Now, these magazines are also going digitalised as many people prefer reading them on smart phones or tablets. She reckons probably in the next 2-3 years, you won't be able to find them on prints anymore...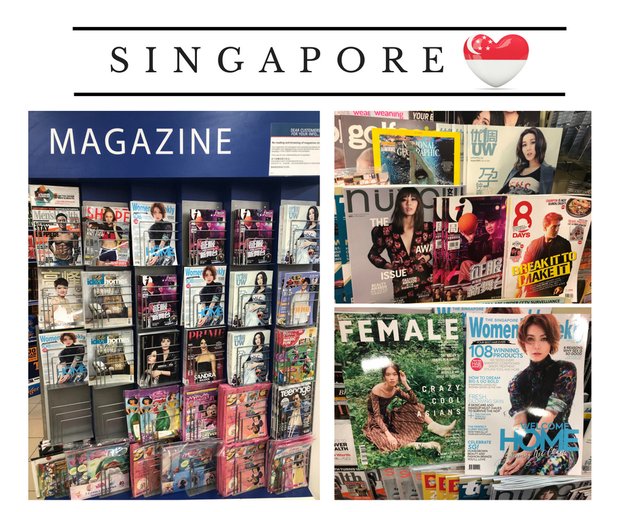 @elizacheng
from
Malaysia
isn't really a girly girl... Never bought any girly fashion magazine. She went to the nearest Popular bookstore to look for the magazines. She was surprised with so many different kinds of magazines available. They have Malay magazines such as Wanita and Cosmopolitan. English magazines they have CLEO, Her World, Female, etc. They also have Chinese magazines such as Choc, Mina, Beauty.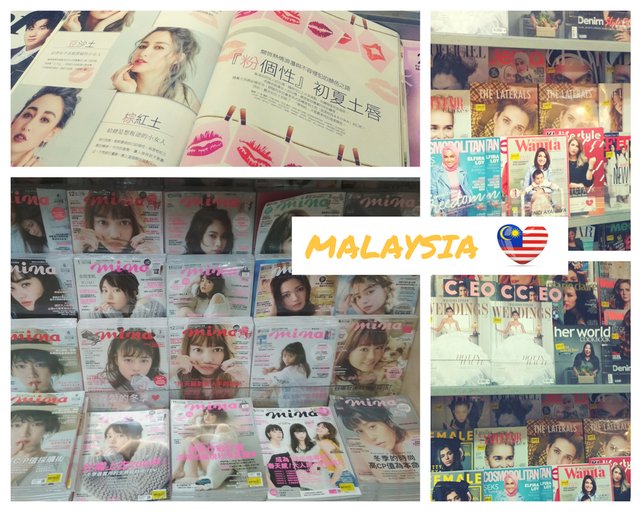 Well, I sense a bit of a common theme here again with Japanese magazines being very popular in Hong Kong and Taiwan, and even as far afield as Australia!! Seems like Malaysia and Singapore are quite focused on their multi cultural markets so have a good selection of both local and international fashion magazines. And it's great to see girl power on the rise in China!!! Go girls!!!!

Our banners, logo, thumbnail and avatars were wonderfully created by @nanosesame
All flags on the photos are from www.freeflagicons.com
---
Posted from my blog with SteemPress : http://ladiesofasia.vornix.blog/2018/08/03/what-are-you-reading-this-weekend/
---