The 7 Chakras Myth...
Countless individuals and groups in the "new age" movement/culture have been operating on the presumption that humans have 7 chakras.
They did. Prior to 1781.
We've since mutated to a nine-center design.
(And who knows how many on this planet might be beta-testing what design(s) come next.)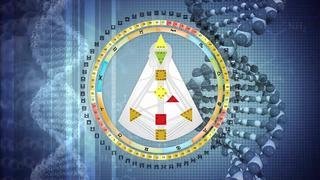 Don't take my word for it.
The information is all available for you to discover on your own in the body of knowledge enclosed in the system known as Human Design.
And even then, don't take anyone else's word for it. Undertake your own experiment.
Or go ahead and continue operating on dogmatically-propagated outdated knowledge. Your choice.