Original Arts-JESUS CHRIST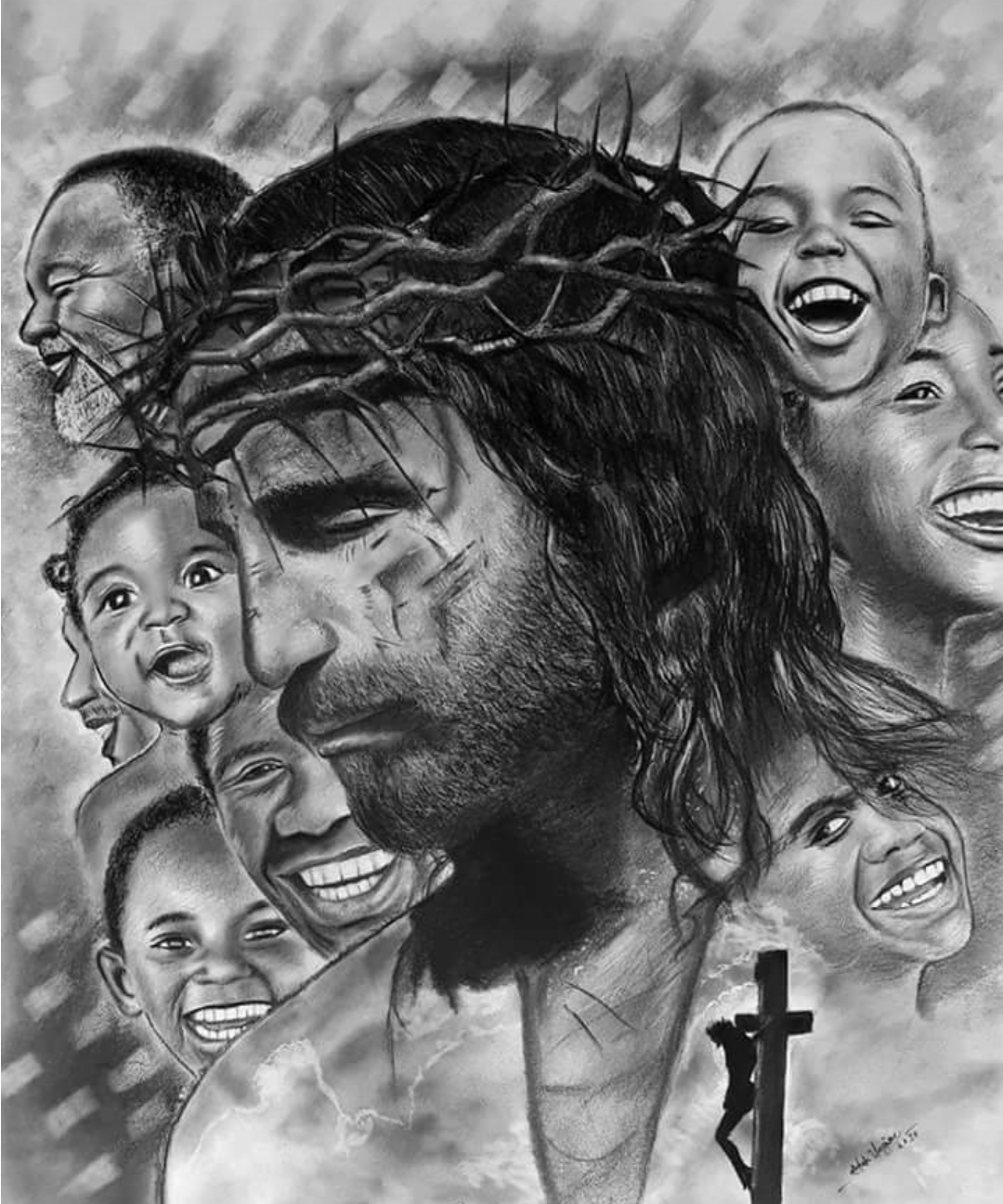 This is an original art by me @yhutie. This artwork was made by me from start to finish. It depicts our Lord and Savior Jesus Christ who wore a crown made with thorns and was tortured and killed for our sins.
As a result of his death, mankind which is represented by the faces around him in the artwork are happy as they have been liberated from sin and death.