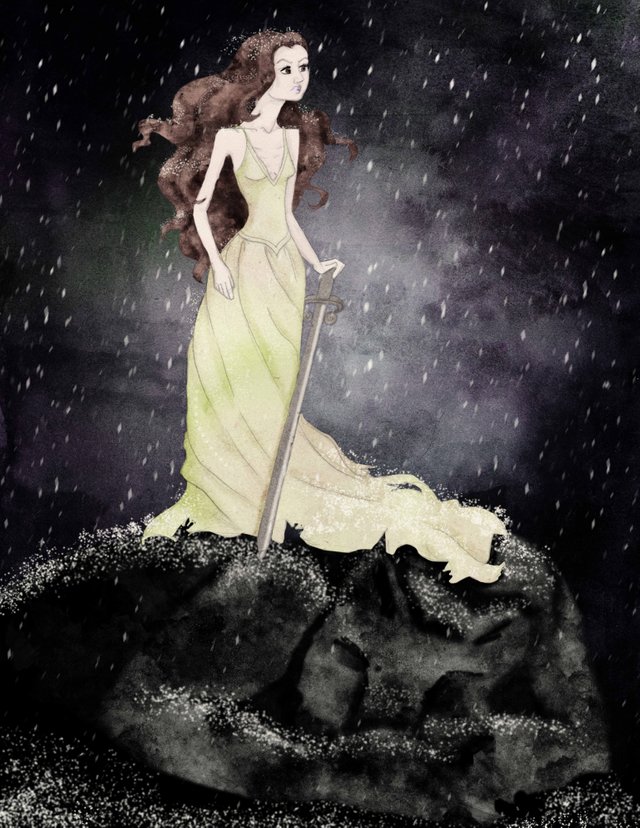 I made this illustration awhile ago because @agneslaczo hosted a beauty and the beast art themed contest and I planned on entering, but I didn't finish on time so it didn't get submitted. If you are interested in checking out those contest winners though you can see that post here: https://steemit.com/contest/@agneslaczo/art-contest-14-the-winners-beauty-and-the-beast
I've been swamped in my personal life and have a little bit of opposing energy going on so that got channeled into my idea that the Beast really was just a beast and that it wasn't Beautys responsibility or (even capability) to "change" him. So in my fairy tale, she kills the beast and gets on with her life.
I also made a timelapse of the process that can be viewed on youtube:

Hope you conquer all your beasts today!!