Art Blog # 26: Both Worlds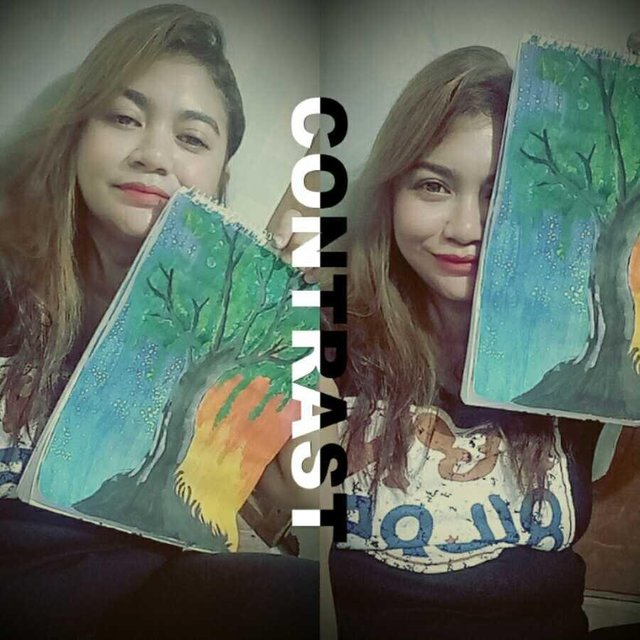 LDR Long Distance Relationship, it's when both of you are separated by distance but not by heart.
Magandang Buhay Steemians!!
I'm here again trying to share my artwork. Well I'm still in the process of learning so let us learn together as I talk about my artwork today. But before that let me share my inspiration of how I come up with this idea. These days it's been really tough not communicating with my husband. Since they are on their way to their next destination. So that means no signal and no signal means no video calls for us. I'd just think of the time we would sleep late or wake up early just to have the chance to talk. I'd sometimes feel so sleepy everytime I have to wait for him late at night. It's like we are trying to meet both worlds. Late night for him or early morning for me. Anyway let me talk about my artwork Now before I get emotional.😅
Lets Begin
Materials Used:
💝 Poster Paint
💝 Sketch Book
💝 Toothpick
💝 Cotton buds
💝 Brush
💝 Water
Now Let's Start the Process
🎨 I'll be dividing my sketch pad into two, so I'll just estimate. The first half that I colored is the day time part. I used the colors Red, Yellow, White. I combined red and yellow to get the color orange. Then for the last part I used yellow and white. I love the color of the sun, it's vibrant color inspires me and gives me that hope of a better day. I really like this color combination. When I'm done with this side I'll be on my way to the other side of my painting.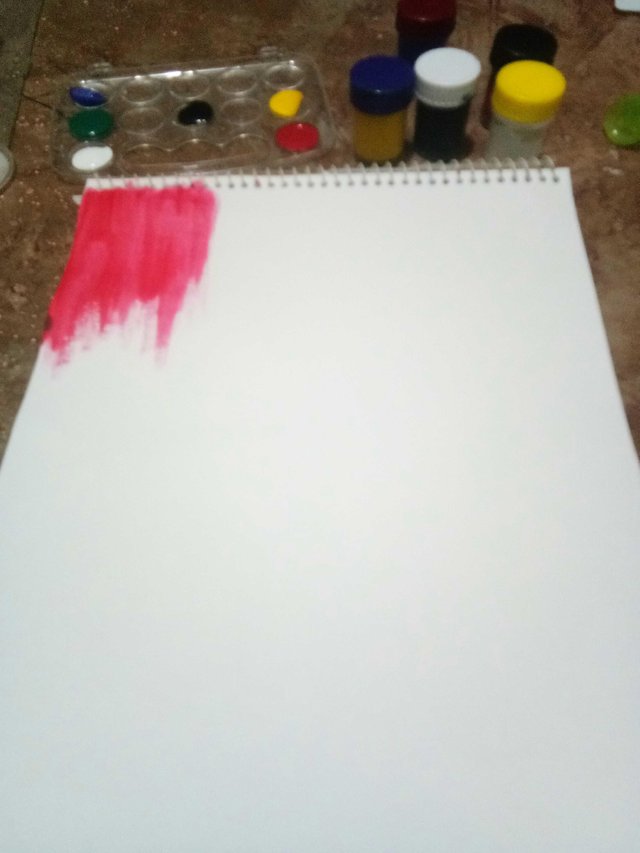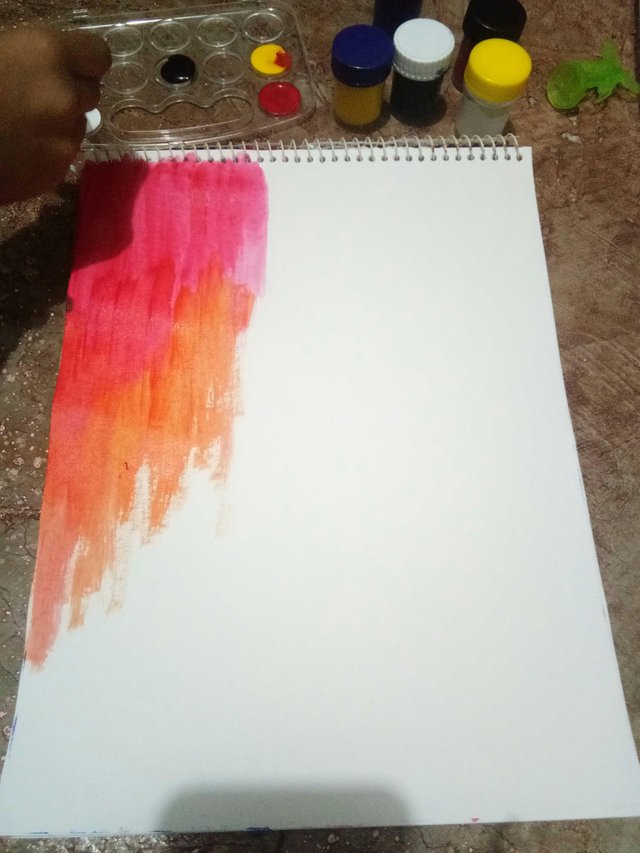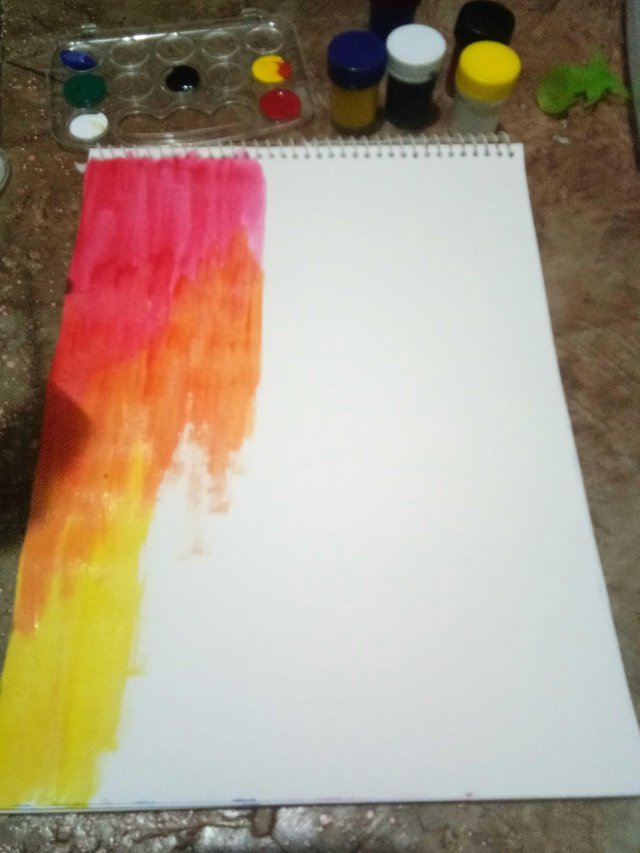 🎨 Now I'm in the second half, I mixed in advance the color Red and Blue to get recolor Violet. I used the color Violet for the first layer and mix it a bit with blue so it will appear darker. After the Violet I used Blue. Then I used Blue and white, it will appear lighter and it will show variety of colors.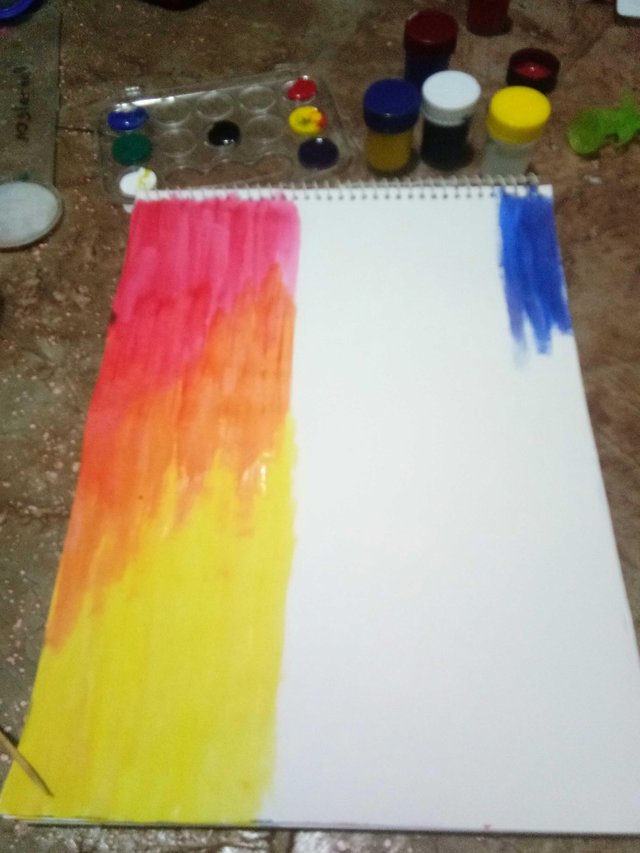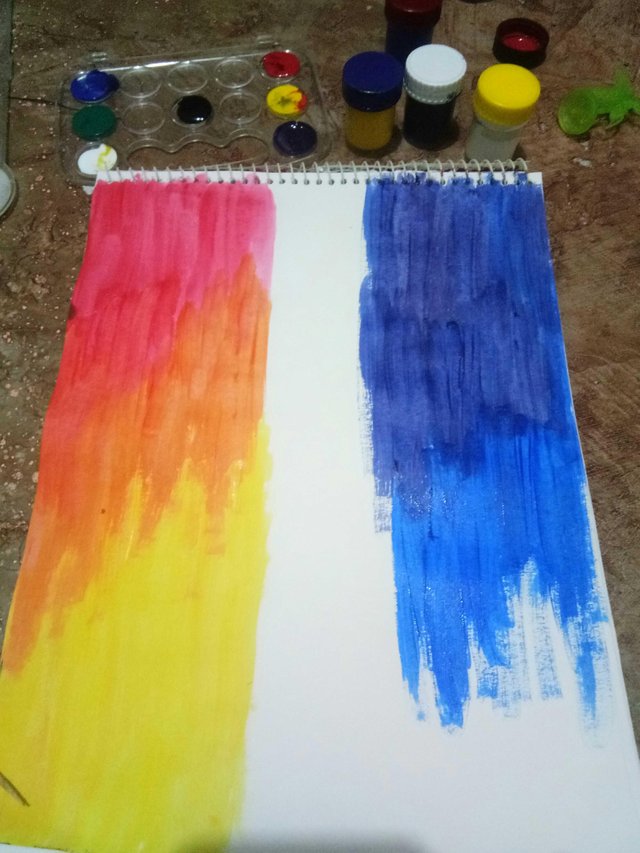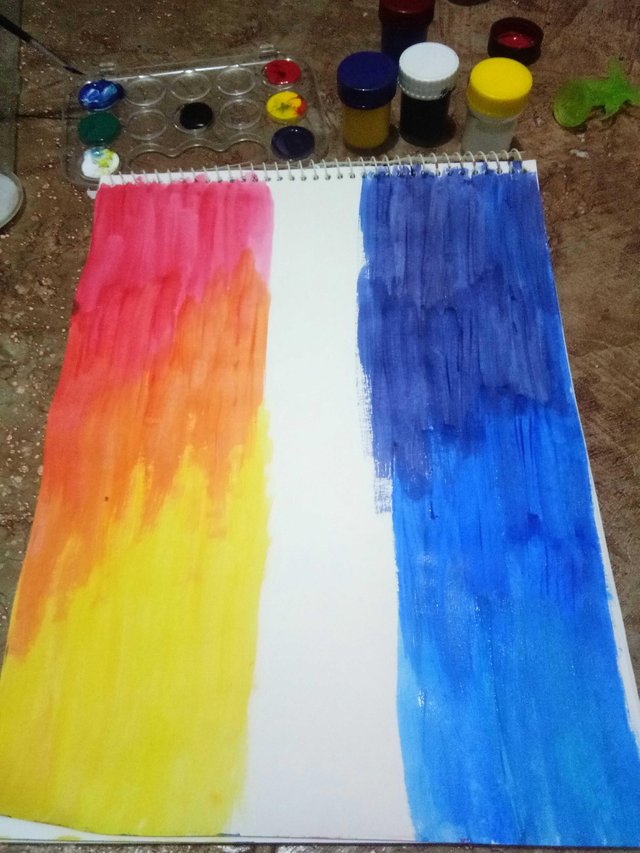 🎨After coloring each side I am Now going to draw the tree in the middle. You see for me a tree is a great way to symbolize our relationship, storms may come that might shaken our relationship but it will not fall. It's roots are well rooted to the ground same with our trust to each other. For the tree I just used the color Black. Then mixed a bit of White so it will not look so dark.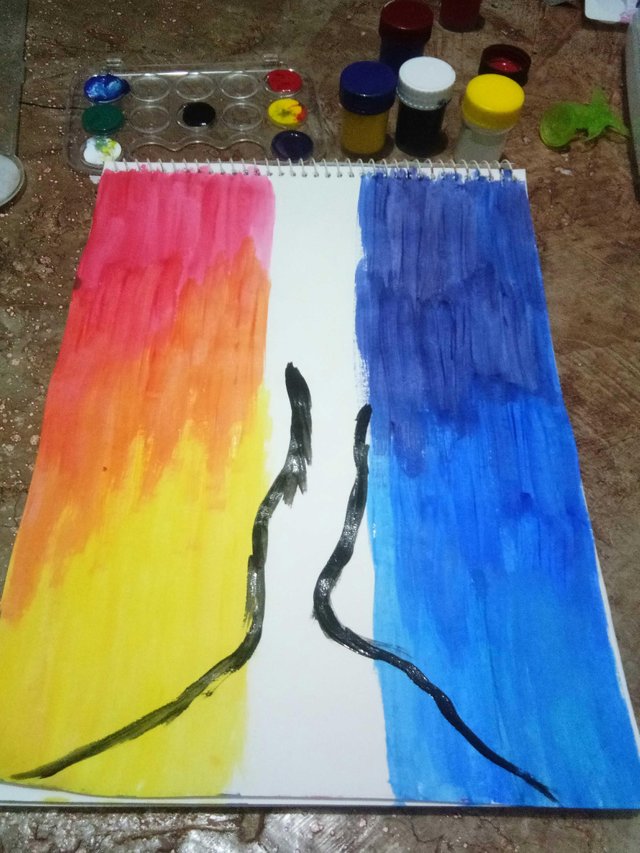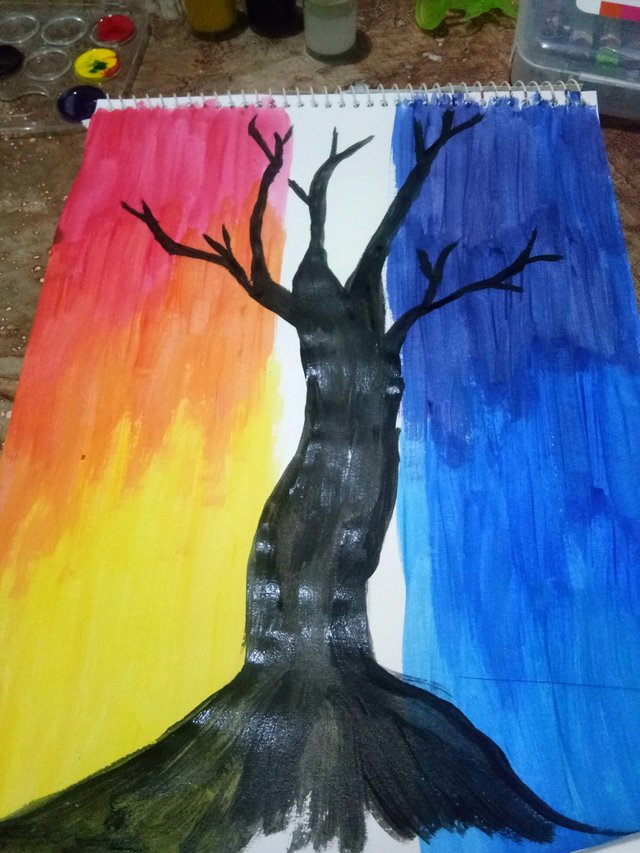 🎨Next is I'm doing the leaves, I thought of using the cotton buds for the leaves. I saw this technique done in YouTube but definitely hers was better. I used the colors Green, Yellow and White. The first layer was all dark green, then added yellow to have variation and lastly green and white.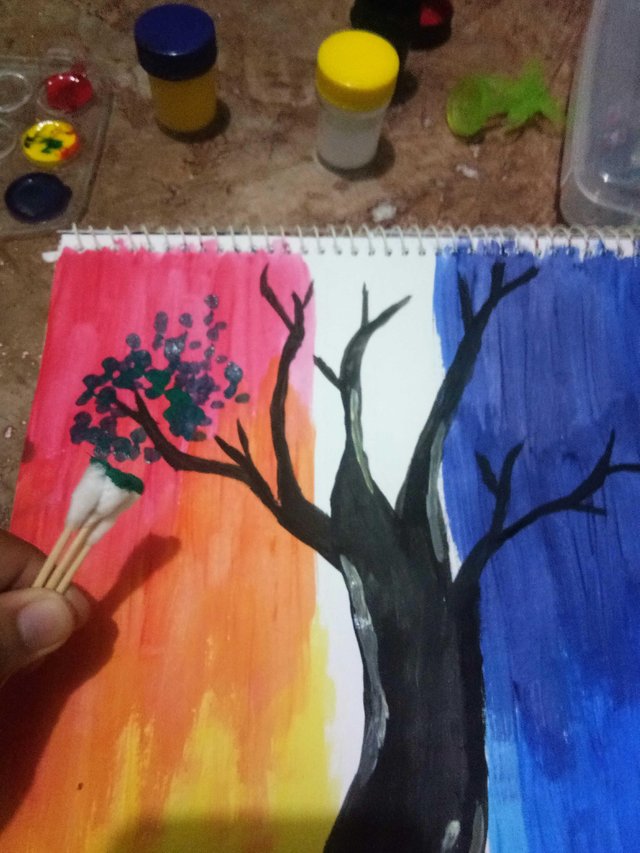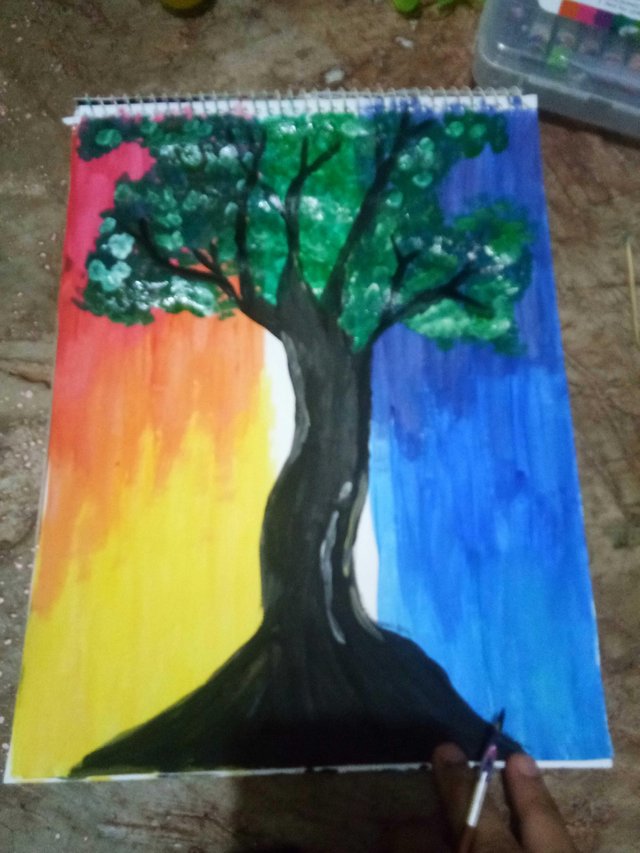 🎨Now I wanted to show the night side to dreamy so I added stars and I used toothpick to make those small dots. Big ones and small ones, I also tried to make them look far and near each other.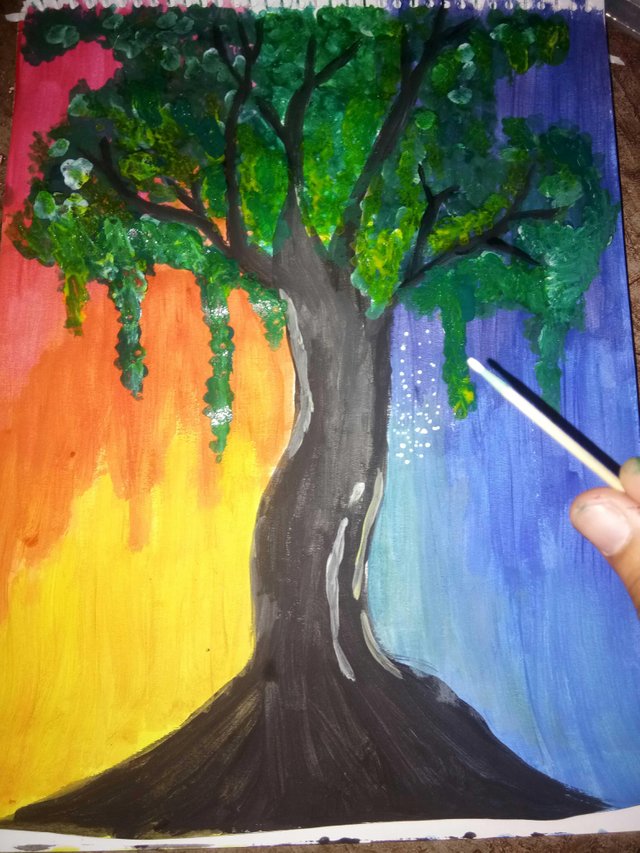 And Finally We are Done and Here's the Finished Product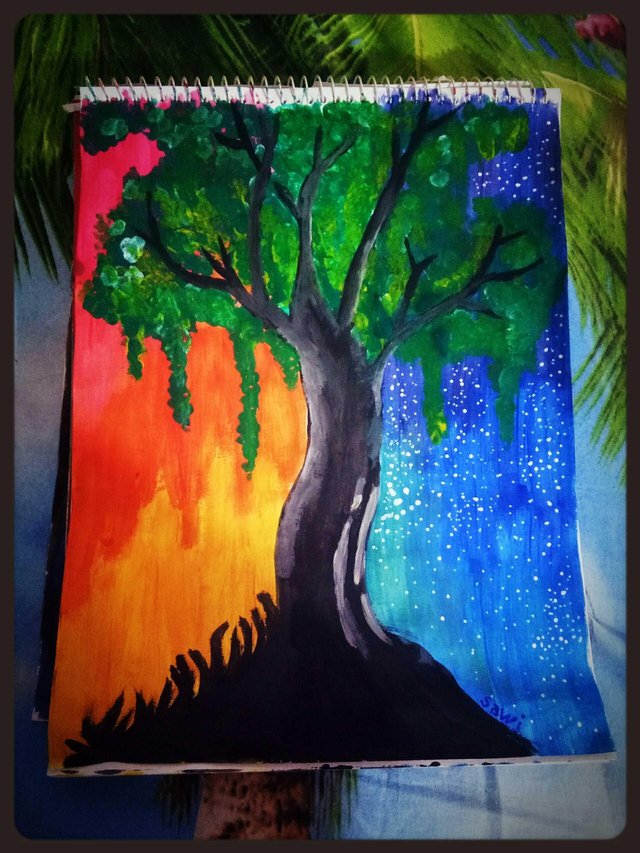 Time really matter when it comes to relationship. Being with each other and making someone you love a priority is a factor. Tough for those who had to wait for the one they love. But for those who can hold on and wait are lucky for they have stayed in love and faithful despite the distance. A lot have tried but only a few have survived.
Thank You again Steemians.. It's me @sawi