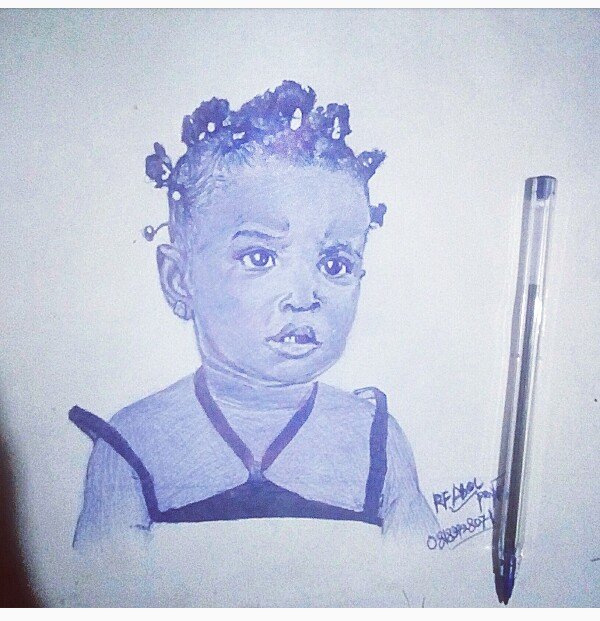 Model: Delight Dahunsi
Materials: A4 format paper and a Ballpoint pen( e .g BIC pen)
Artist : Rf Abol
INTRODUCTION
Hii friends, its being a while since i drop a pen sketch or any post related to my area of interest which is majorly art on this steemit platform, i will like to say am sorry for the wait, but the reason was because my account was stolen and though it was recovered back , am just feeling fully back to the system recently. I will also like to extend a big thank to you all for loving, sharing, and upvoting my previous art works.
Today i will like to introduce one of my very recent pen art done with just a ballpoint pen and A4 paper, it was a sketch for a little girl by name Delight on her birthday around last year, July 2017 but sure of the exact day, at that very time am just into rough skeleton sketch with my pen and was yet to graduate into detailing with application of shades, contour lines etc. The picture below was the very first and finished pen sketch i presented to her at as that very time last year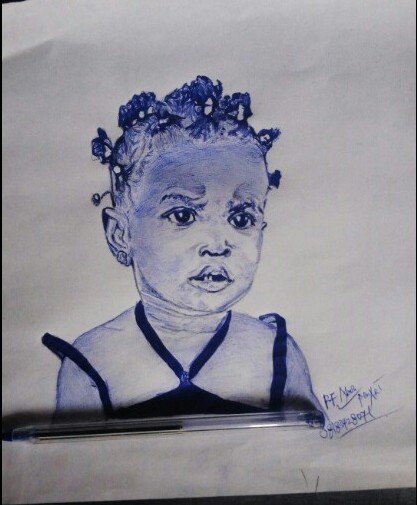 So in the last few days i needed to do some retouch for some of my previous art works and luckly i saw delight's picture with that her charming eye calling for me. So i did some retouching by applying shades where necessary, more tight blur shading to reduce the spaces showing white on her face, here was the result below.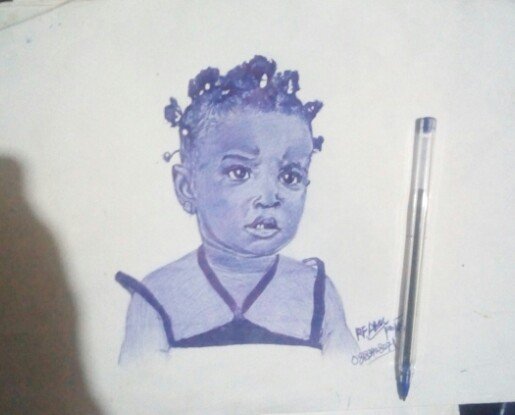 Next was to detail more effectively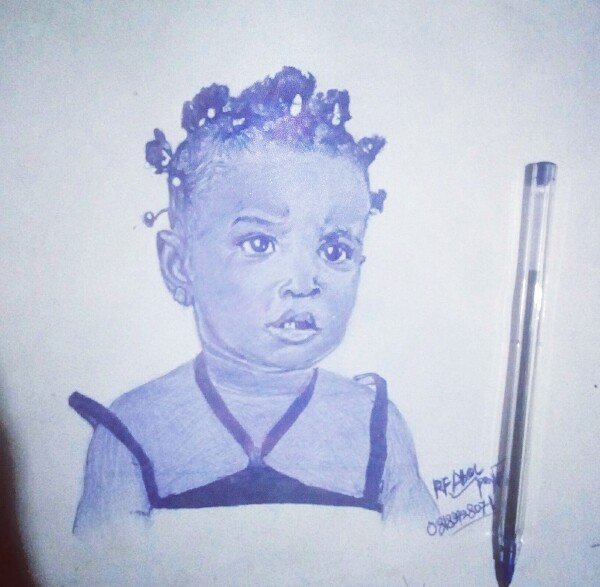 COMPARISON WITH THE PICTURE USED AS REFERENCE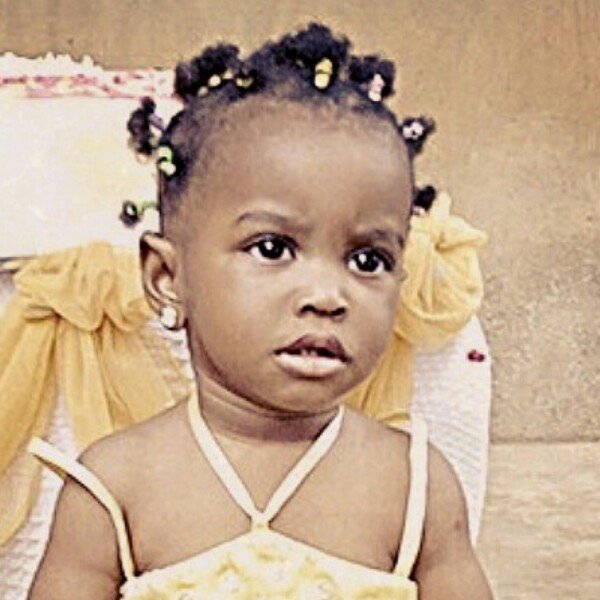 FINALLY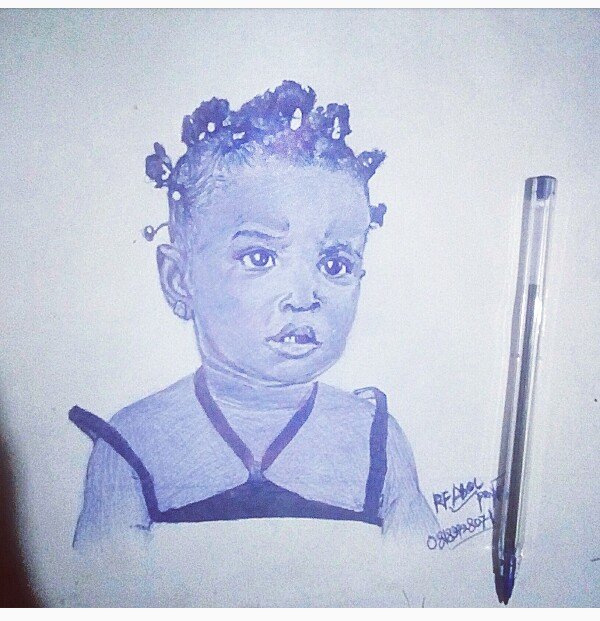 God bless you for your lovely visit
Kindly upvote, curate, follow, resteem!!!!
Visit for more beautiful ballpoint pen art .
Better is not enough the best is yet to come #Rf