My Pen Drawing [update 1]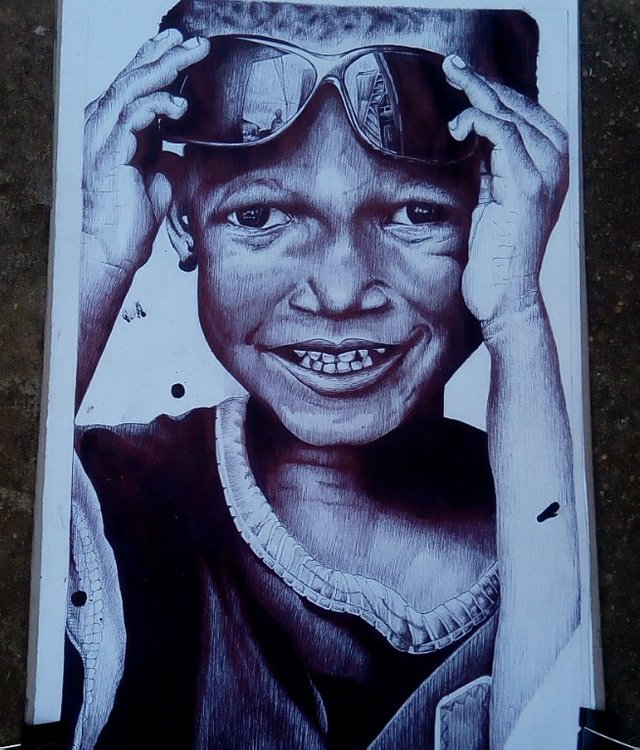 Hello lovelies....Here is an new piece of work i did last month. After going through my gallery i stumbled upon a picture and the urge to draw came up.. So am here to share the processes with you. Lets do this:-
For today, am gona be sharing with you how i achieved this massive pen drawing. Inspiration to create this drawing came from the big grin on the child's face and the reflection on the spectacle. This work was completed within 5days....it wasn't easy.


Materials used for the work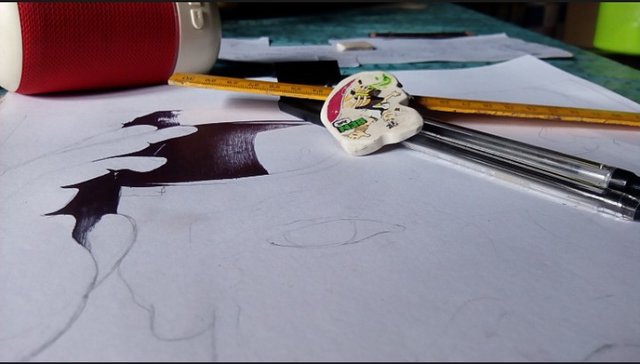 Pen/ink On Paper
Eraser
Drawingboard
brush
board clips
Processes
First of all, start with a correct sketch of your reference photo. Make as many sketches as possible, you have to get it right. The sketch is the foundation of the work. If there's gonna be any resemblance, the sketch will tell. So take your time. If it is imaginary, then your work is less.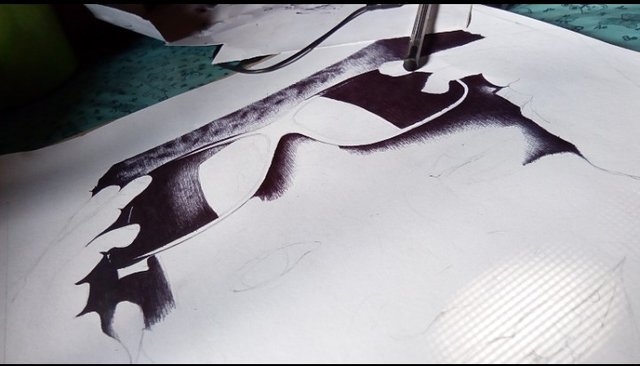 I do try as much as possible to maintain a balance level of patience during the drawing. if you freak out, simply because you aint getting it right at first trial, then giving up will be inevitable for you.
Just be calm and probably turn on the music, let your creativity lead you.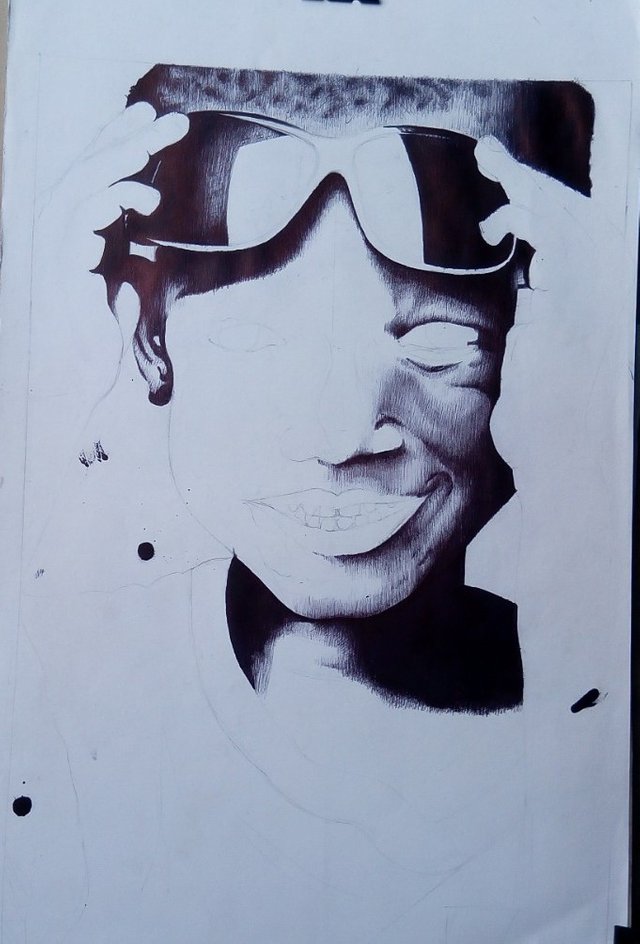 Slowly begin to build your shades, but also pay attention to your tonal gradation (this has to do with areas which receives the highest level of light and those with a lower concentration of light). A good depiction of tonal gradation in any art piece gives the work live and a sense of solidity.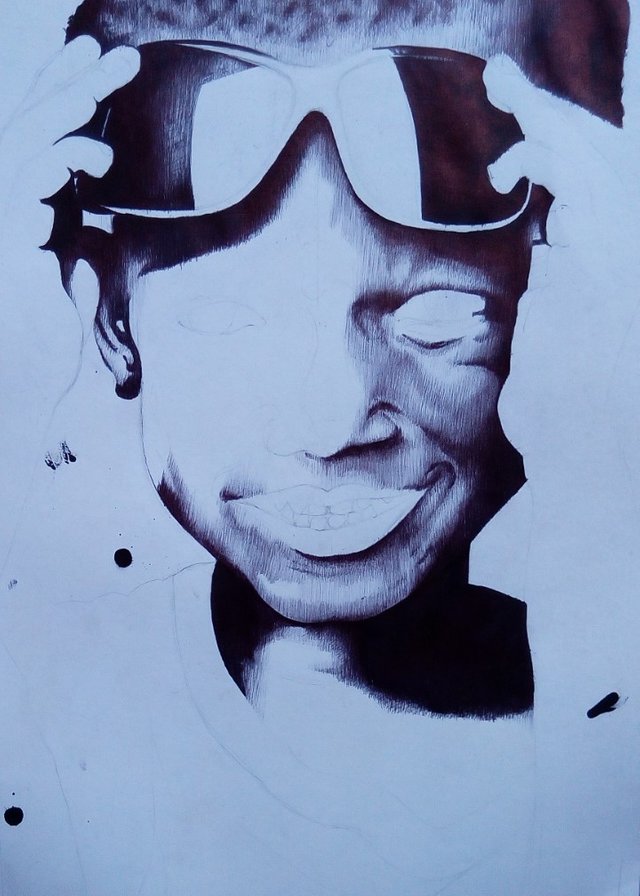 I also encountered lots of challenges during the shading session, since the drawing is made with pen.....any mistake made is irreversible, so i painstakingly worked on it. Some say, no pain no gain right?😀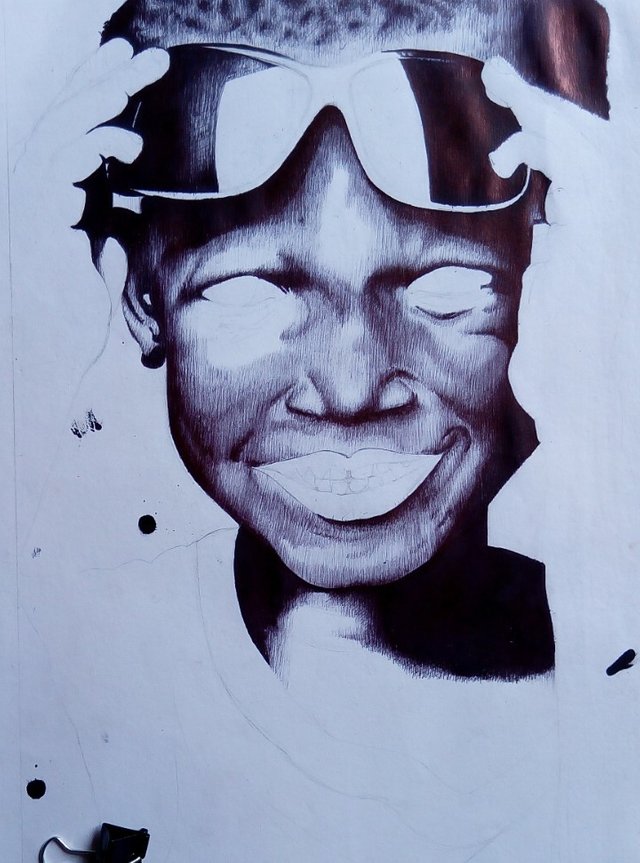 After i was satisfied with the face and it features, i settled for the neck and eyes . Stroking ma pen across the paper, paying attention to tonal gradation and enjoying every piece of the process.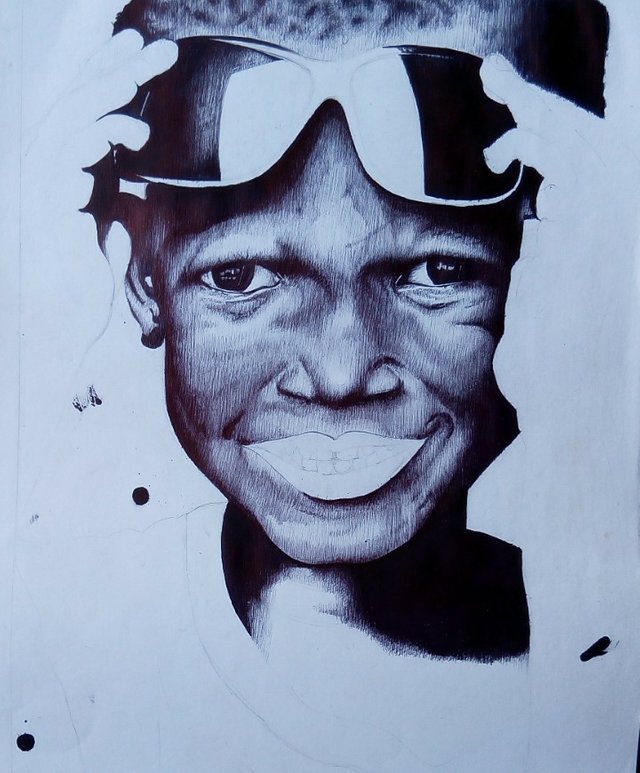 Stay tuned cause I'll be sharing the second series of this drawing to explain it's end process within the week, so stay tuned

Thanks for reading and please leave your comments, questions and contributions...... They'll be appreciated.
---
Posted on my Whaleshares blog