How's my cikada coming along? Hope it's getting to somewhere, I must admit, I was better doing this 2 dacades ago!!
There is the progress of 1st to 3rd day in previous post.
Frankly, with my understanding of artwork making, they are based on 3 fundamental elements. I will say they are sense, concept, and skill.
Sense is more of a balance and arrangement of composition, colors and materials. For an example, this could be a way you choose what brush stroke is good on that spot or the way you arrange your installation.
Concept is the reason for choosing that subject matter. Conveys a message and statement. So this could be your emotion or socio political perspective that invites audience to think and aware of? Yes, something like that.
Skill is more of accuracy, practice is the best way to improve it. Sketchings for exact proportions, get the color mixed properly or make them into what you wish for, soldering and metal works to be mastered, etc.
And this should be practiced once in a while because all these will loose or become blunt when... at least in my case, gets less good!!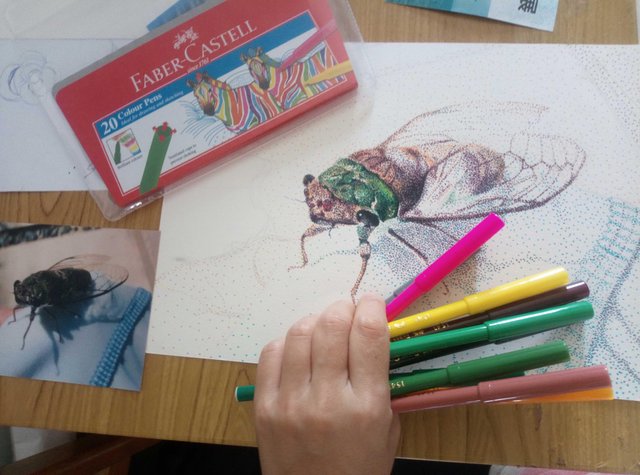 4th day in progress. I had a sudden urge to start this last week and rushed to nearby supermarket to buy pen and bought cheap kids marker pen. You could view my earlier &day 1 to 3in previous post!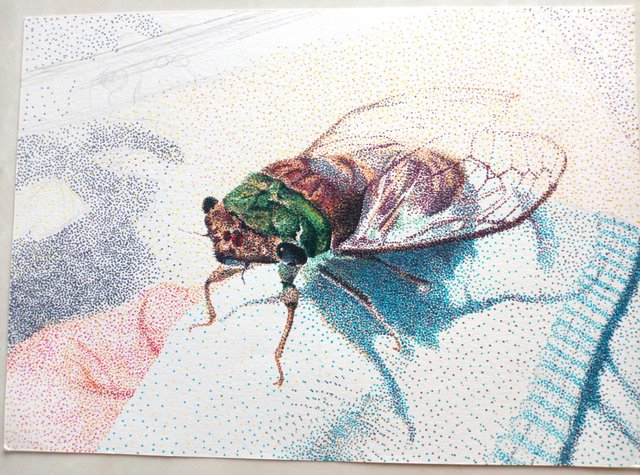 5th day. Just like Harry Potter story, first start with light, and going darker!! Started on the background too.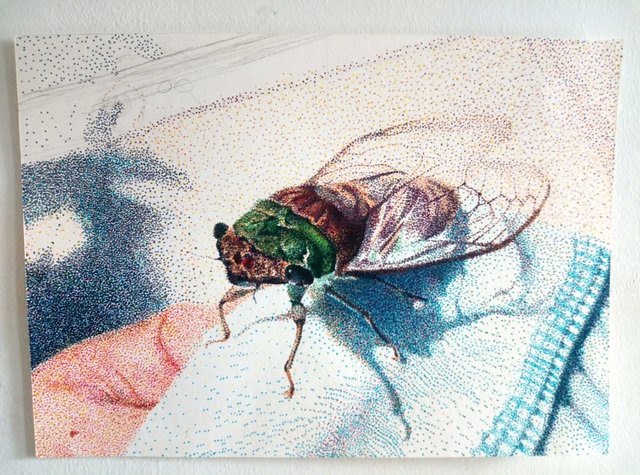 Day 6. Getting darker!!
Anyway, pointilism work is clearly skill based.
The path is given by photo I took, so all I do is choose the accurate colors to be and dot those dots. Almost a meditation.
Maybe think about color combinations does some trick. Just as
Georges-Pierre Seurat the French post-Impressionist done and principle of light, you could apply pink and blue dots mixed to give purplish color when you look at it from a distance.
Anyway, I'm doing this slowly, helps me to not to think about.... things I don't want to think about!
Still in progress, so I will post the next in few days time.
If anything, reach me also by direct message using discord, under same name here.
All the work and photos are done by me @naomipangolin.