Tayea
pan hk e warsanarpartae , say bharat hcarar lak raray l aytya hpan tee tattae luu ngay tahc ayyark rell ႕ po hc tahchku hpat lok r tay .
mibhak pit pang lo ႔ suu ႔ rell ႕ pan hk e lak raray tya mee panu rwiဳ ႕ loktae dhart panu .
ay ya par ya pan rang Conservative aytya nell ႔ aya ngang a hkanu ya hpahc r u may .
mibhasotar sarrsamee aykarng hpo ႔ bh lar bh laray tya tararr ayhar ၾ k u may .
mi bham k ႐ ny tahc hcak sarrsamee tahc sak bharnyar ay ya hkark ၾ k u may .
mibh mya hpahc hpuu ays lo ႔ ay ya par tay lar u may .
sarrsameebhawako ya hpat sanhpuu ya hpat san ayn rasell
aahku lany mibh tahc pong ya hpahc ayn ၿ pe .
mibh hcakarr narr may htarngrabhuu ay ya partar m hut .
mibh so tong aya p ny aaw mwn kantar m hut...
mibhasotar k lany luuhtellk luu pell .
a mwarr rwi mwar pell...
ayhc t nar a mwarr bharnyar so ၿpee ya ngang kyay lo ႔ aykarng tarpell rwi tay .
warsanarsotar sat pahc r m y a rar m hut bhuu .
warsanarsotar ayray larng ayparng sang r m y a rar .
aahk iဳ ႕ sarrsamee aytyak warsanar par tarpell rwi tay
parrame partar m hut bhuu . Talent rwi tar m hut bhuu .
ၿ pee aytar warsanar aas ng mwarpell rwi tar .
ya pang ya pang htan htan ya hpahc hk ng hkaetar lany m hut bhuu .
darm iဳk ya p s nar m rwiay p m y warsanar lany par tay
parrame lany par tay Talent lany rwi tay ya pang ut tae hcit lany rwi tay so rang a htang ays lo ႔ marabhuu .
ya hpahc ayaarng kuunyehpo ႔ ayhtark pan hpo ႔ bharlo ႔ may tya ၾ kalell narr m lanyႏ ong aytar bhuu .
ႏ ong ngan takarmwar warsanarsotar a rany aay sya tahc hkulo ႔pell ya mang ၾ k tar . warsanar nell ႔ bhaw koay rw ႕ sak ayn suuay tya rwisalo ayaarng ya mang aypark ay ya mark syarrtae luuay tya lany aam arr ႀ kee pell . ayr hkanay ya m hkanay karng tay . aay l htarr ay ya mႇ ark hcarr tae pat wan at ng rwi tay .
kay l tahc ayyark bhar warsanar parlell bhar htuu hkya n lellsotar mibh sararsamarr aytyak a ၿ mell satihtarr ၾ k ny ayn tar .
koy to ႔ ႏ ong ngan luu mႈ pat wan at ng mwarat warsanarsotar duk ၡ pell . parramesotar wat ay ႂ kya pell .
bhaw tak lam aytyako duk ၡay p m y a rarsotae m k lanu hcim ႀ kee nell ႔ ၾ k ny ၿpee aysark ya p s nar htong rwaray n ၾ k tar .
suuto ႔ htang ya manghtarrtae bhaw tak lamsotar warsanar par par m parpar bhyaell ႕ aytya de g reay tya aam arr ႀ kee yuu , aell kyan ayaarkmwar hcak ႐ up aytyalo tayg ark ayg ark a lup lup ၿpee pok sanratarko ayaarng ya mang mႈ lo ႔ yuu say n ၾ k tar .
ayaarng ya mang mႈ sany ayngya
ayngya sany ayaarng ya mang mႈ
darpell.... git sanu ၿ pe .
ngay bhawamwar mun tee ratae kihc ၥ tahchku mwt mwt rar rwi hkae hpuu tay . koyk hcar aup aytya sip hpat tay .
ngay tun kaytar kar tyan , panu ya pang , w tၳဳ , s mong hcar aup a hc rwi sya hp ng aypar .
hcar hpat aytar ayat arng hcar aarr nany may so ၿpee pit pang hkanr hpuu tay .
hcar hpat m arr aytar hcaray r warsanar par tay .
kab arayl hcarayl ayrhtarrtar mi ya pan rang hcit kahcarr tay rany hcarr hcaray r tay so ၿpee aay bh hkanr hpuu tay .
( daray tarng ya pang ya pang htan htan pit pangtae mibhahtell sip m par lo ႔)
aym hkyank ayat arng hcar sang hkanhtellk a mwt aytya
aas ng 1, 2, 3 aytyak aararrar htak aay r ႀ kee ayn tarlarr . ayat arng hcar ya pangp bahu sutay tyak lanu w m lo aap aytar tarlarr .
m hut ays bhuu.... koy aahku lak rwibhaw a sang ay ya pay yap rap tanyႏ ongtar ayat arng hkanhtellk aas ng 1, 2, 3 aytyay ၾ kar ng m hut bhuu .
aaede aay r maparbhuu yuus hkae ၾ katae hcar aup aytyay ႀ kar ng pell .
aahk iဳ ႕ kay l aytya ya mang hpuu tay.. aanee hcap sanu koy nyem a rang .
say tan ayaarng aytar koy bhar warsanar parlell aym tay . suu may ya hpႏ ong bhuu . ho hcap hcap de hcap hcap ayl aytya hcit wang hcarr taray tar rwi tay . ya pang ya pang ut ut l k ၡnar bharmw may tya ႕ rabhuu . aysay sahk arhk aray sya ayႏ ya tay .
aynark sanu suu ႔ Character nell ႔ a lok hpak sanu lam ayၾ karng tahchku tong pang ayrya ayp ya hpahc tay .
koy bhak kayrar mi bhay tya bhak kayrar By Force nell ႔ bhar tahc hkumw m lup hkaebhuu .
ayat arng hcar aya pang aarrkahcarr , get , pan hk e , pan pu , dhart panu , aႏ upanyar aararrarhar kay l tahc ayyark mwar rwi s ng rwi htoktae aar ranu nell ႔ a rany aahk ng aytya par .
ayat arng hcarmwar wak wak kyaellay tar , aas ng aytya gun htuu aytya dang ၾ kam nell ႔ Personality pongmwar sanu hcarrmaratae ngahtuu ng a ႀ kee aytya ya mang hpuu ၾ k tay malarr .
aaede aaat iဳ sak aytya pell .
suuto ႔ ya hpahc hk ng tarhk ny pell a lo lok hpo ႔ m hut .
sarrsamee nell ႔ ၫ wipar
ngar mibh pellsotae t yuu san a tၱay tya aylw ar ၾ k par .
sarrsamee ya hpahc hkaehpuutae mi bhay tya koy tongk sarrsamee ranghtell wang m ၾ k ny tat wang m hkanhcarr tat rang
mibh mya hpahc hpuu aystae sarrsamee aytyak mi bhaynarar bhay lo lup wang hkanhcarr ayp tat par malell .
sarrsamee mwarr ayn rang ya pang ayp hkya ng rwisalo
mi bhya hpahc hk ngtar sarrsamee ya hpahc hk ng tarko
balance ya hpahc ya hpahc ၫ wiႏ ႈ ing ၾ k hpo ႔ lo par tay .
mibhanell ႔ sarrsameemw m hutbhuu
mၫ wiႏ ႈ ingtae bhayRelationship maso utk hcee mwar pell .
warsanar par tong may aarng ya mang tat parbhuu .
႐ uu syap tong lany may aarng ya mang tat parbhuu .
daray p m y hcit ayrar luupar ayaarng ya mang ၾ k suuay tya tonghar
warsanar aay p ၚmwar ႐ uu syap hkae ၾ katae luuay tyahk ny pell .
luuay s syarr mw luu sat mႈ m hutbhuu
hcit ko sattar har lany luu sat mႈ pell .
koy rang kya hpahctae sarrsamee aytya rell ႕ ႏ w lanu sarrko
wang hkanhcarr narr lany ayp hpo ႔ sip m hkak lw parbhuu .
tahchkupell ...
ngar mibhasotae a tၱm k mwn hcim ႀkee hkya t pahc lok ၾ k hcam par .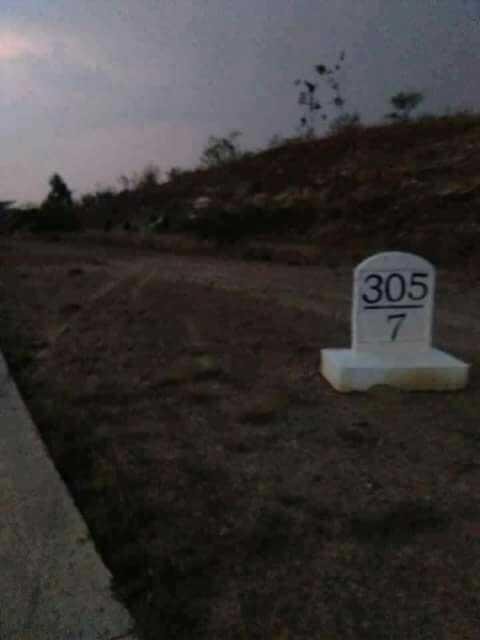 aytarngsoe p lanu soesar pahc ႐ oe rwitar
sarrsoe sameesoe pahc ႐ oe m rwi tae .
ays hcyaell muu ႐uu aypayt hcut ya pat aynatae aysark kay l aytya dang ၾ kam ၾ karrmwar
koy war s naray l nell ႔ koy ႐ uu syap aynatae kay l aytyako
႐ uu syap hkya ng ayl ayp lok ၾ kaparlarr ko ၿ ngim aymarng to ႔ ray .
rwi ႀ kee hkoe par rell ႕