smoker girl !
hello everyone, today i would like to show you my new painting ,
i used colored pencils to paint it ,draw some leaves and one for her forehead
i am doing some colorful illustrations , i had the digital version of this drawing in black and white in my blog ,but this time i colored it with colored pencils, sometimes colorpencils works better than markers.
i hope you like it guys , and wish you a fantastic day !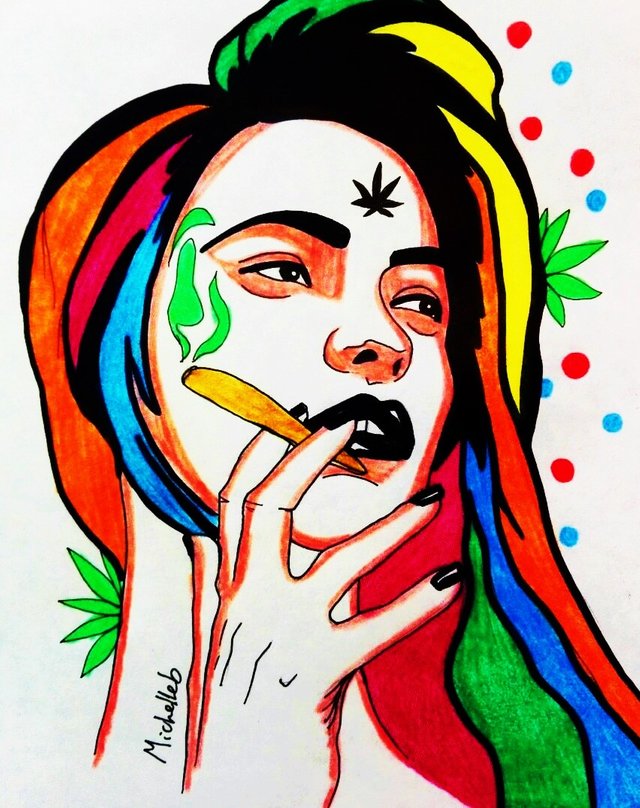 Copyright @michellebonaroti - All Rights Reserved

thank you for watching
Michelle <3