I've been away for a while so I'm back with this little abstract art of mine. It symbolizes a couple separated by space and time but still connected by heart.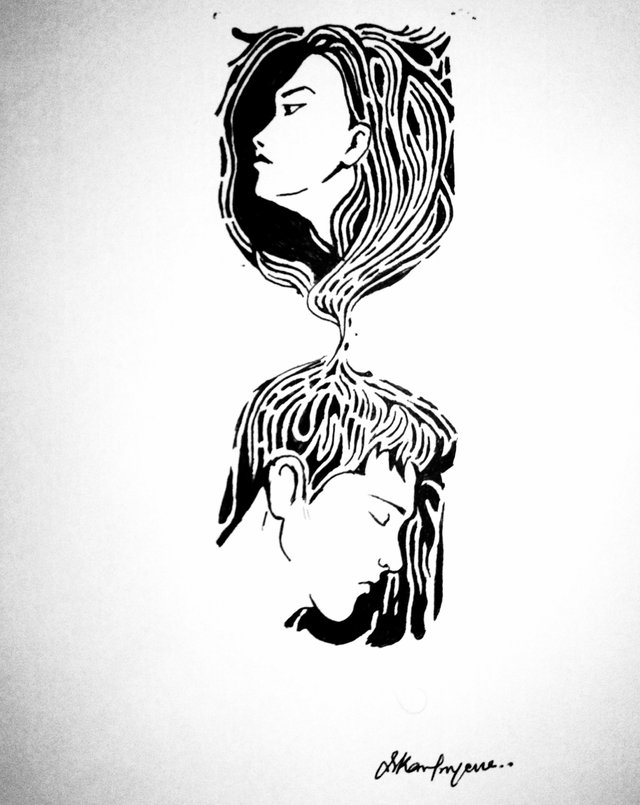 The art takes the shape of an hourglass, showing that it takes only time till both reunites. Yet, both are drained by the fact that they are apart.
Thanks for visiting my blog.