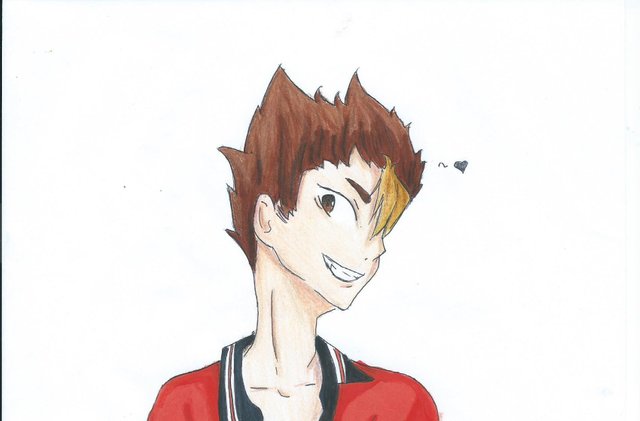 EN: Hello steemit. Because I do not know about photography and I do not even have a good camera, I have the impression that the pictures I add are much worse in the picture than in reality, so I decided to add them scanned this time. I would ask you for some assessment if in fact the photos are worse, or only it seems to me.
PL: Witam steemit. Ponieważ nie znam się na fotografii i nawet nie mam jakiegoś dobrego aparatu, mam wrażenie, że zdjęcia rysunków, które dodaję, wyglądają dużo gorzej na zdjęciu, niż w rzeczywistości dlatego postanowiłem dodać je tym razem zeskanowane. Prosiłbym was o jakąś ocenę czy faktycznie zdjęcia są gorsze, czy tylko mi się wydaje.
Yū Nishinoya - Haikyuu!!
a) scan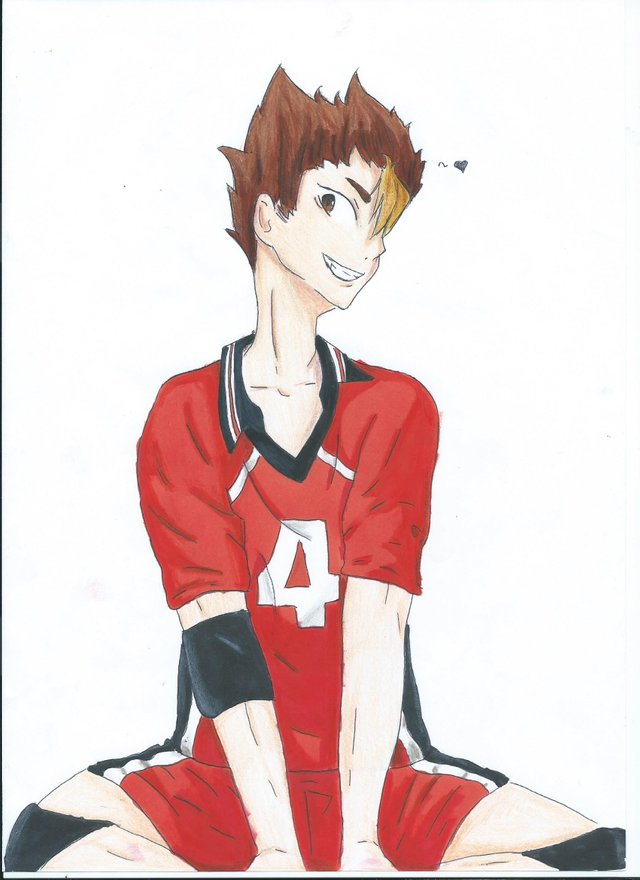 b) photo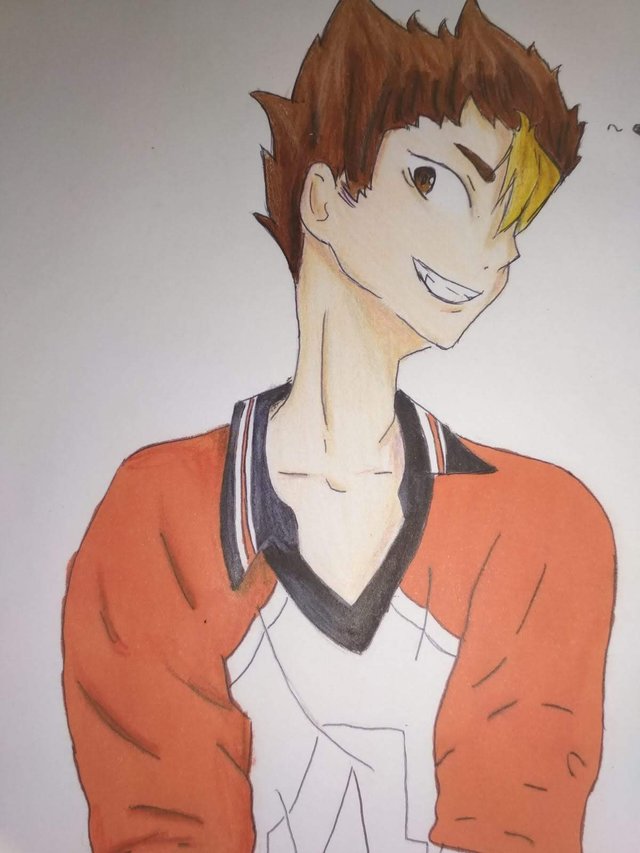 Kōtarō Bokuto - Haikyuu!!
a) scan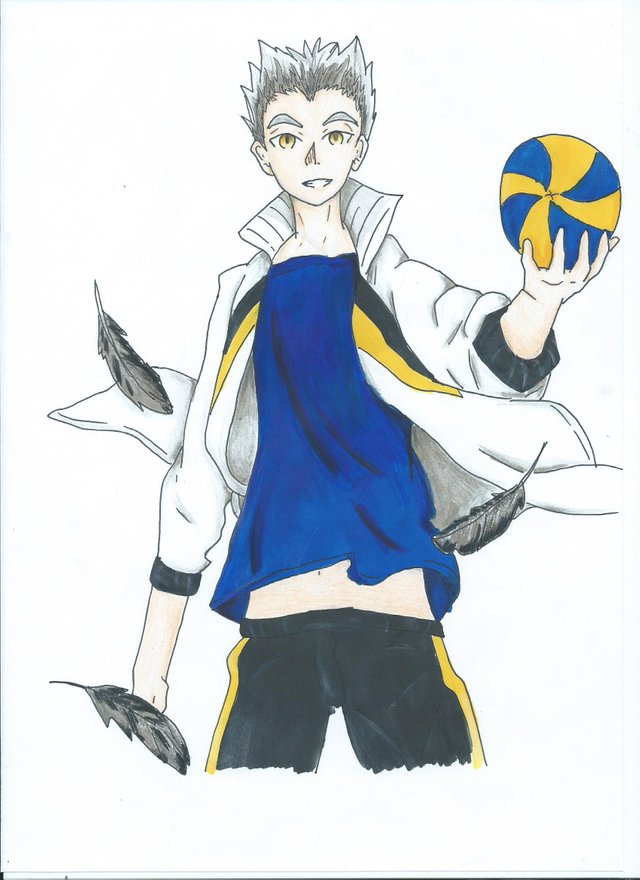 b) photo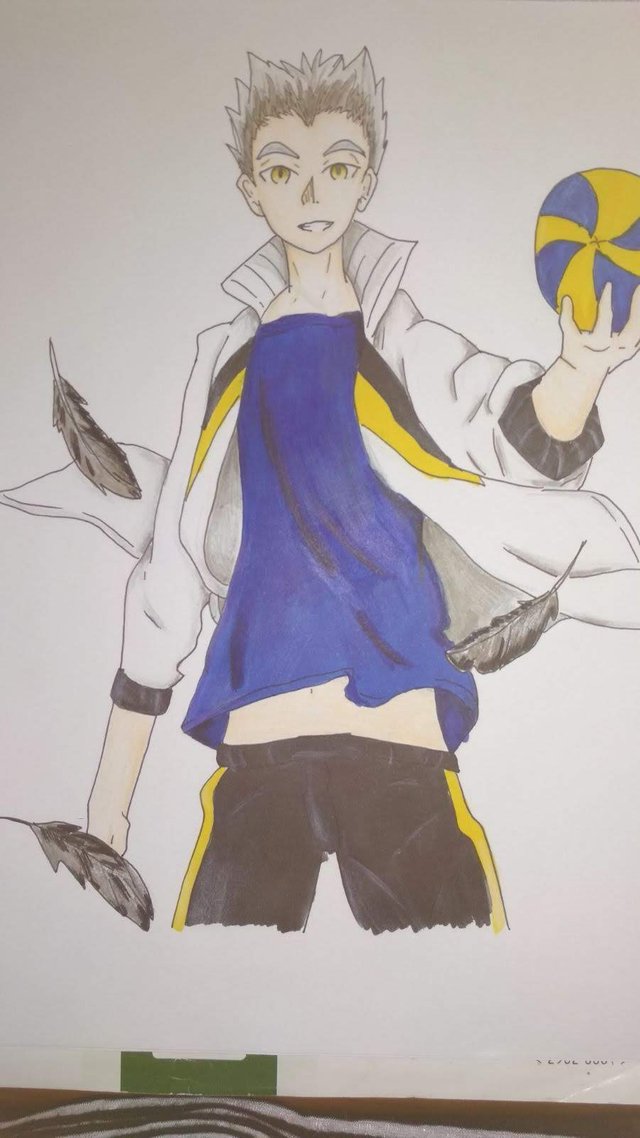 EN: I would very much ask for an opinion. Of course, thank you for your time, I would be very grateful for the resteem, see you next time.
PL: Bardzo prosiłbym o opinię. Oczywiście dziękuję ze twój czas, byłbym bardzo wdzięczny za resteem, do zobaczenia przy następnym poście.