This post should have been here yesterday but only now do I have some time to write it.
'Clock'' at the beginning that word got me stuck. No idea, tabula rasa, nothing
, nada... But then something changed and I came up with about three ideas. If the time allows I will make illustrations to other variants as well but for now I hope you will enjoy idea that I've chosen.
Clock.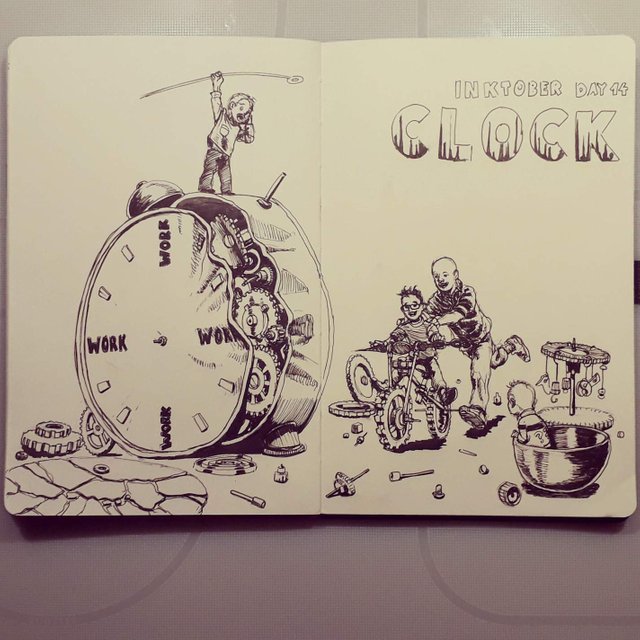 I hope the message is clear :) Wasted time will never come back, use it to the best, spend it with the ones you love and other pretentious slogans:) But seriously, time is your most precious belonging, use it wisely.
ekhem
At the beginning I had the idea of big broken clock and it's parts used for fun bit not specified, so I started with clock silhouette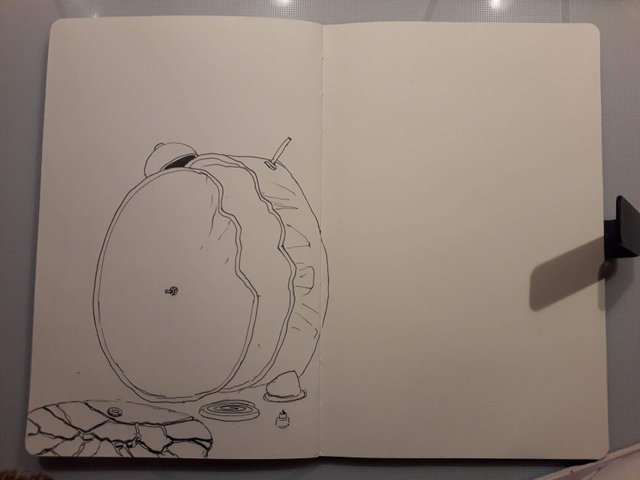 Of course composition and managing space are still a new thing for me so please be patient if I make a mistake. Gradually adding characters and clock machinery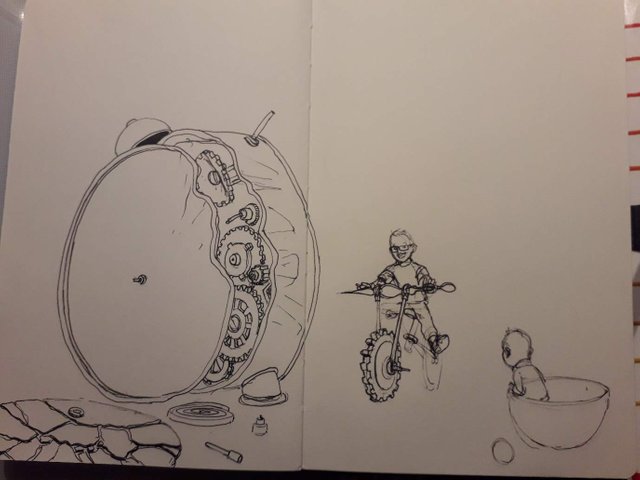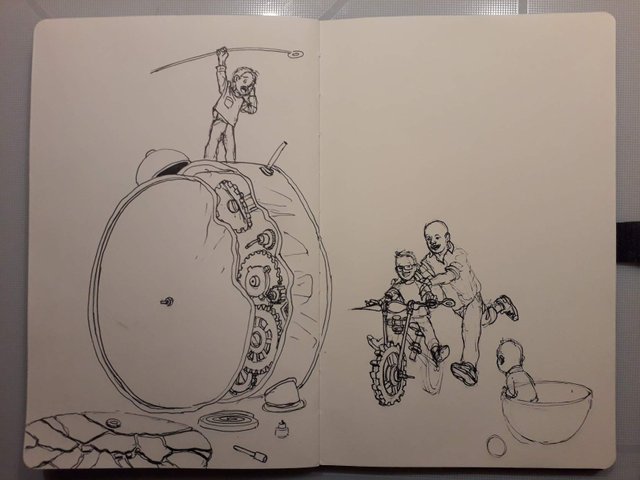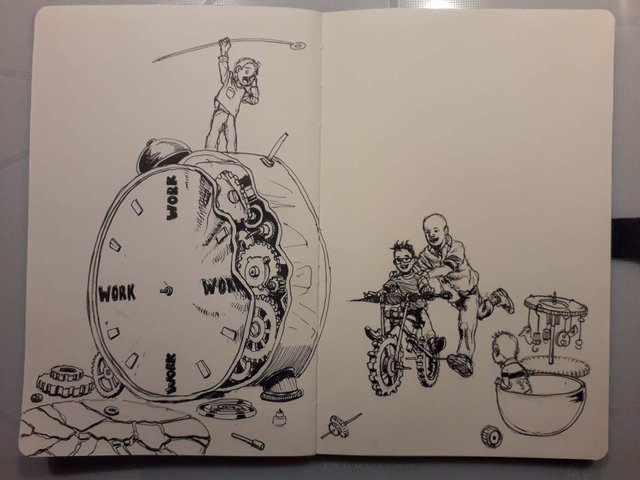 and a little detail of clock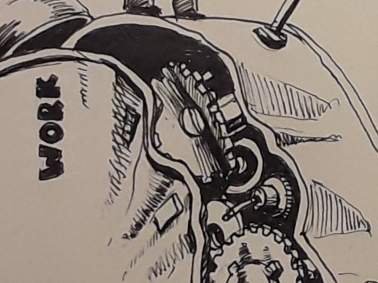 That's it, thanks for reading.
Cheers
Posted using Partiko Android