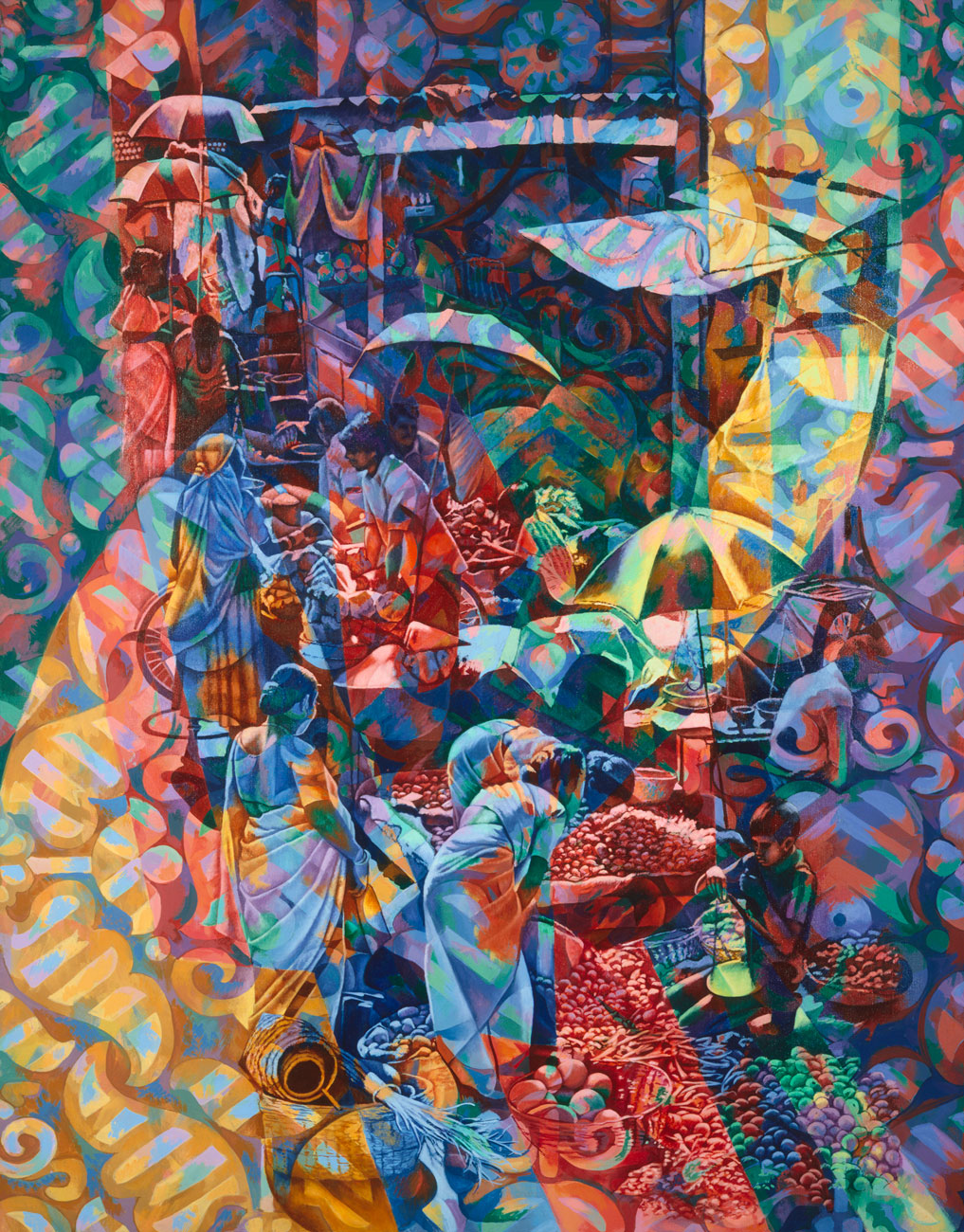 How I loved visiting market places in India. They are such lively places, with the sun filtering down around the tents and parasols. The multiple fragmented light effects added to the general confusion and bustling activity.
I greatly enjoyed playing with color and overlaying images in this painting. I started with a bright color palette and laid out the traditional decorative motifs, then added the narrative at the end.
Here are a couple of details: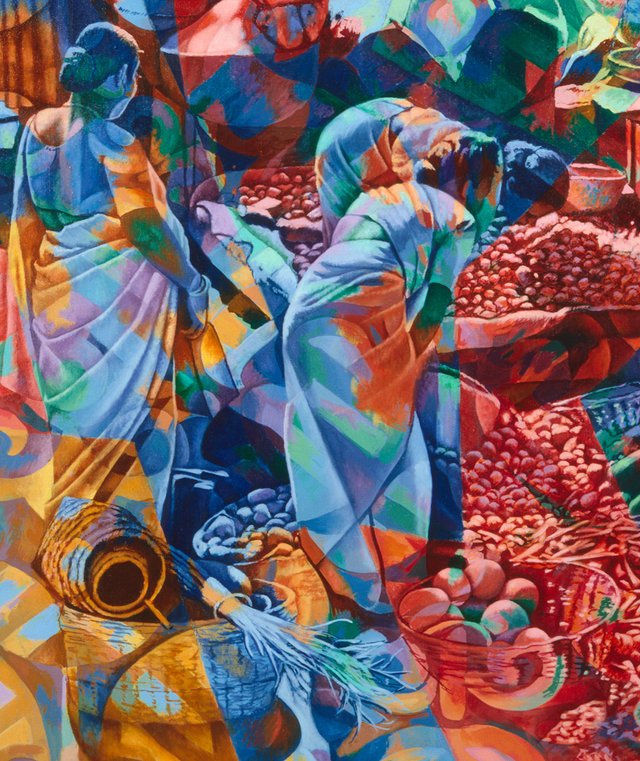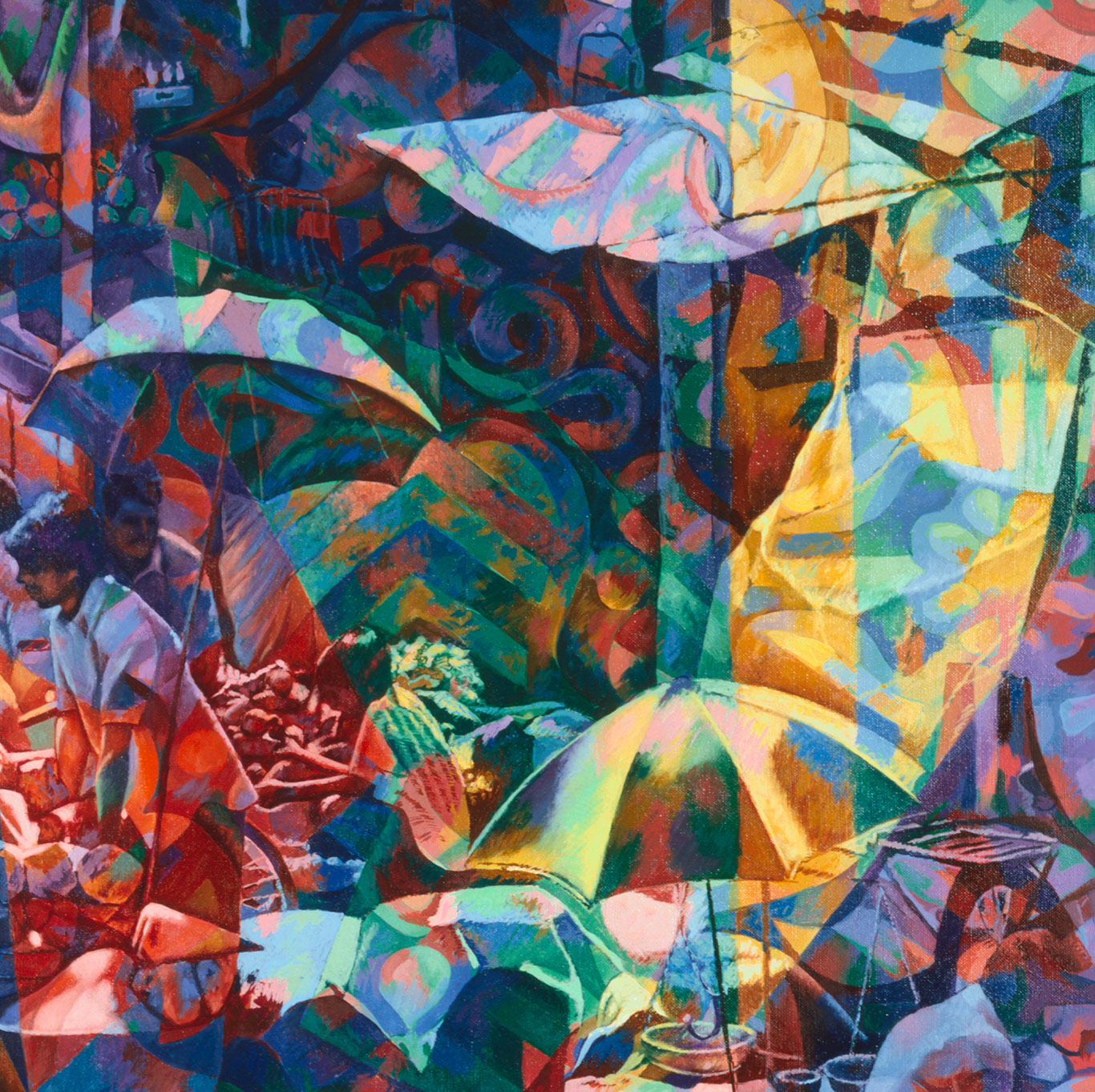 "On every face in the market
the dust of the city
is etched in summer heat.
Behind the stands
the wrinkled old women
know many things:
The ripeness of fruit,
the weight of eggs.
Their baskets measure time
both bought and sold,
woven and rewoven
in the language of trade."
"The Market", by Jan Olson