[joyart] on renovating art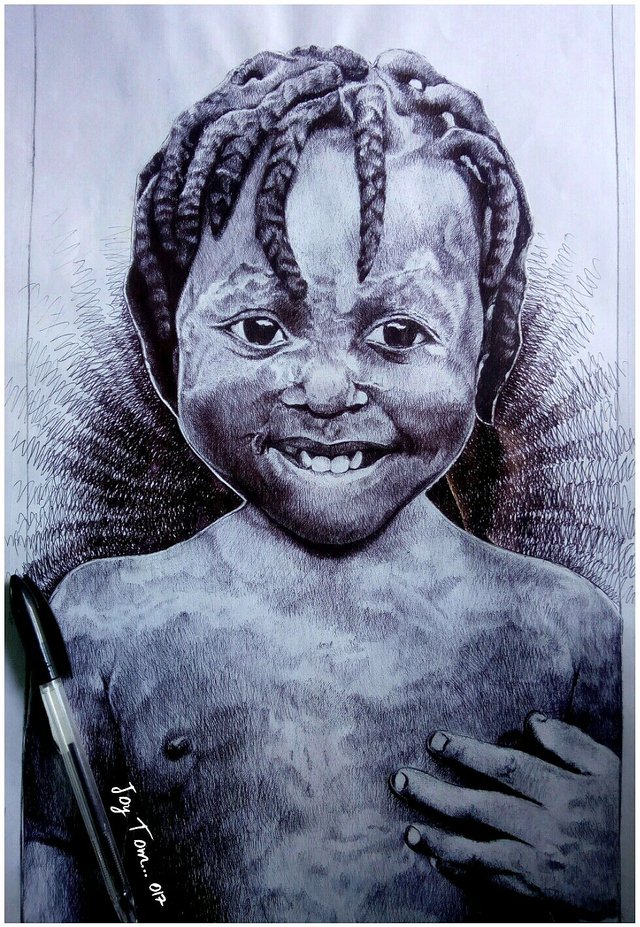 source: my phone
Ever been a time when you thought of throwing out your art probably because you made a mistake, or perhaps there was someplace that wasn't exactly appealing to you?
Oh well, I used to do that a lot until i realized a way of making up for the places i felt were not good enough....
So, I'm up to share the idea.
Here's my drawing from last year, and for some time, i'd been contemplating on what to do with the rigid outline i gave to the cute little girl...
It was however pleasing to have the graphical outline for a background at first, but then as time approached, i felt the need to make something more subtle which would fit in with the piece and most importantly with the subject.
Here's the reference and a look of the drawing from the previous background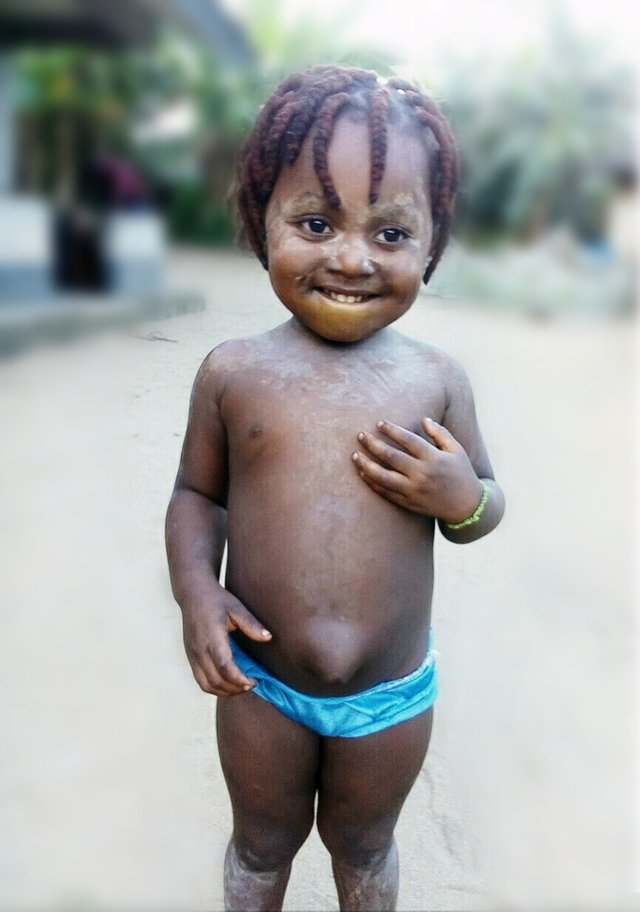 source: my phone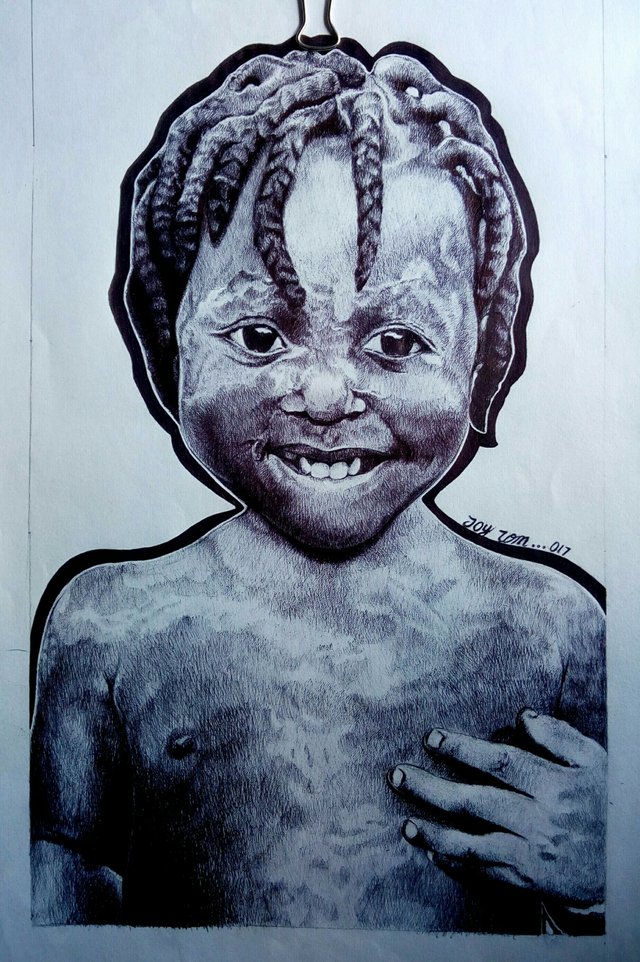 source: my phone
To get this done, i started by cutting out the drawing from it's previous background; if you're wondering if it's stressful, i'd give a definite "no" to that since it barely consumes about 45 minutes.
You could use a scissor or cutter for the cutting depending on which one you're comfortable with.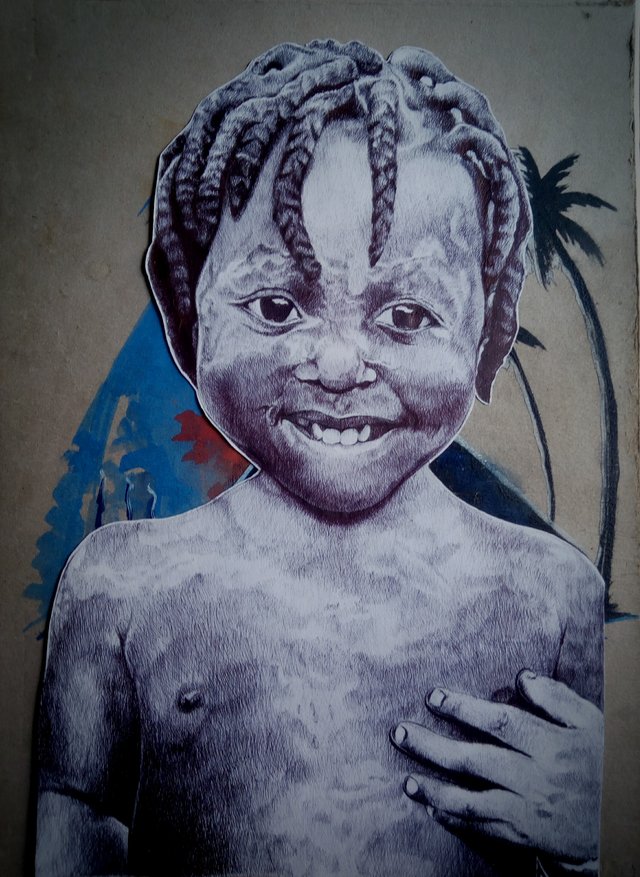 source: my phone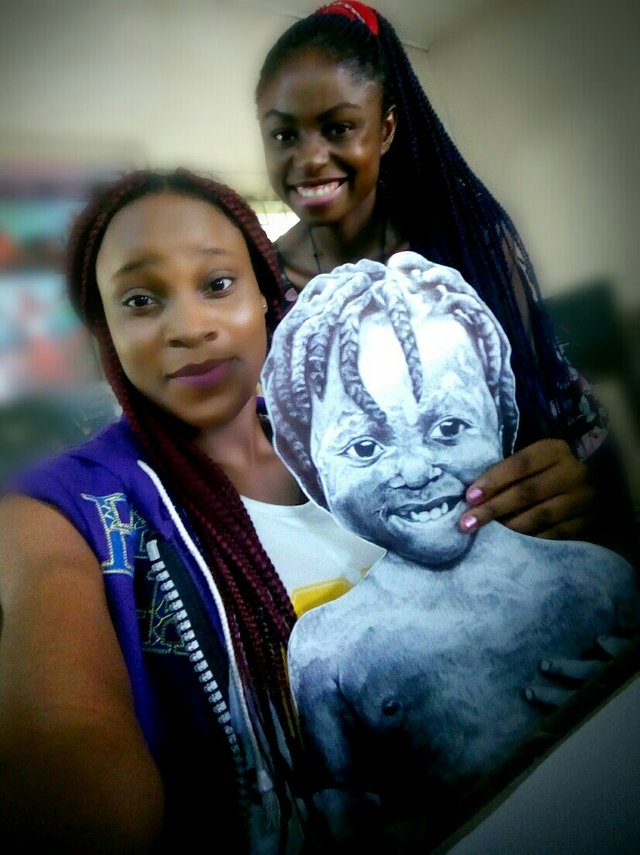 source: my phone
Once the cutting was properly done, i got a new cardboard, so I'd have it glued down to the surface.
That's simple as well, you'd have to pour a considerable quantity of gum behind your piece to have it stuck to the surface; just like this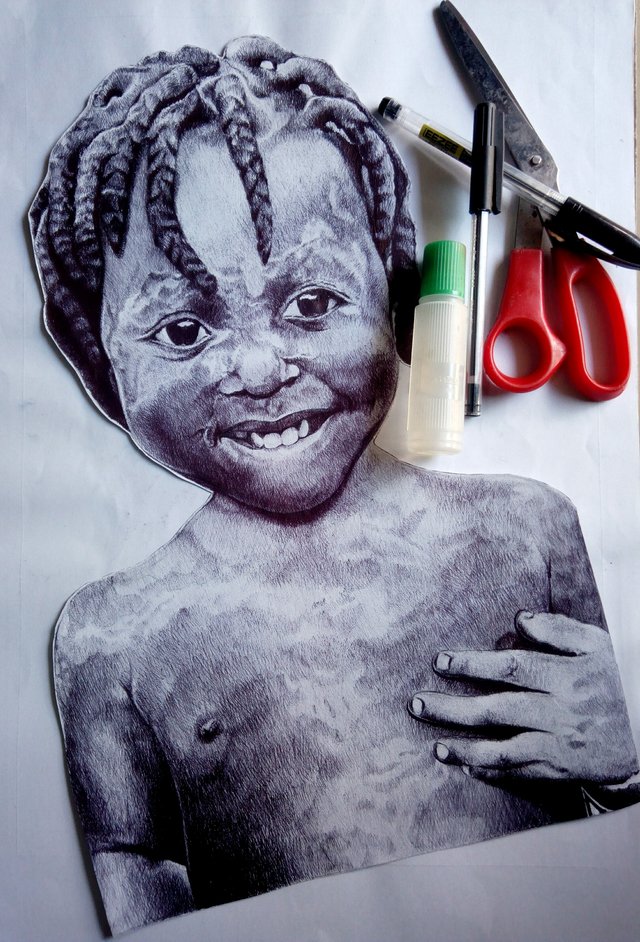 source my phone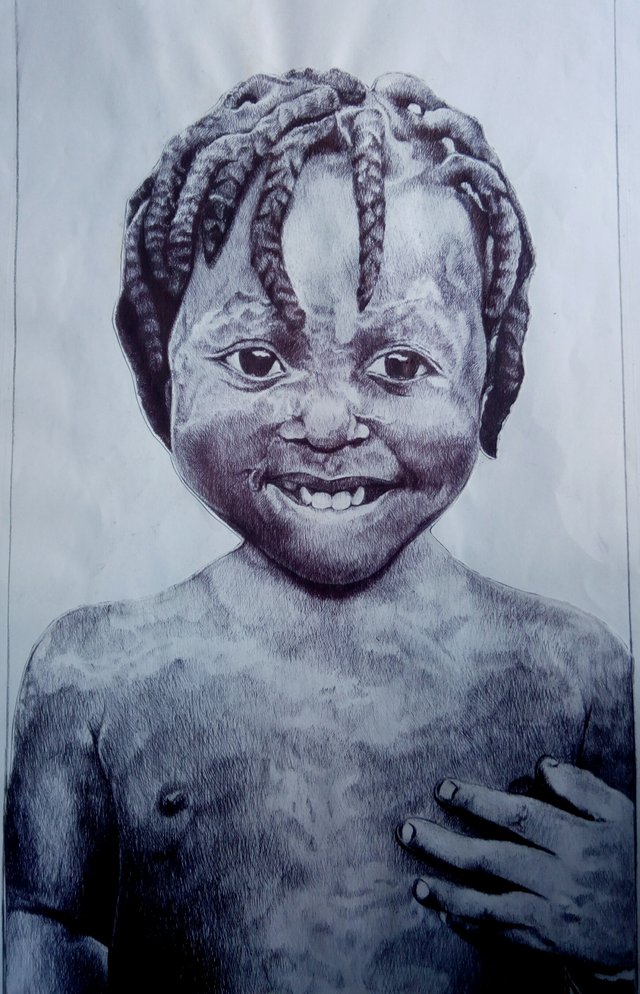 my phone: my phone
That's it, just a little touch to the background and you're done;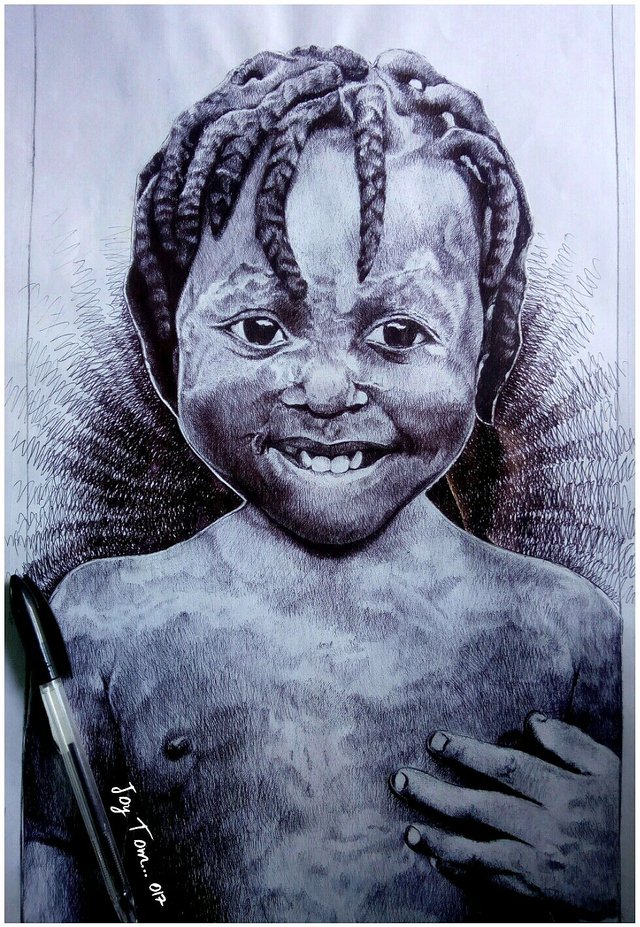 hope this was helpful to someone?
Thanks lots for reading
Much love;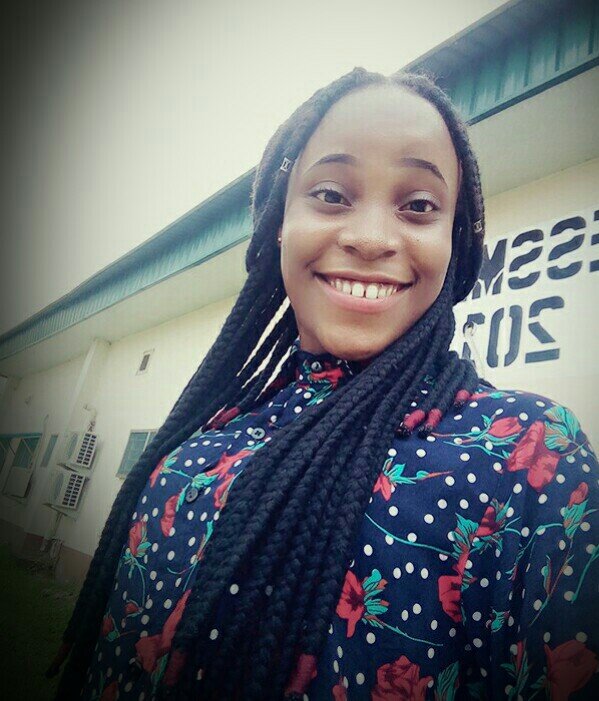 @joyart