Michigan State mascot "Sparty" sitting on Steemit
Hired by a gentleman who lives in Michigan and a die-hard Michigan State fan. I give you Sparty, he is 7ft tall sitting. I carved him in a sitting position by customer request. To be sat on a bench on his deck.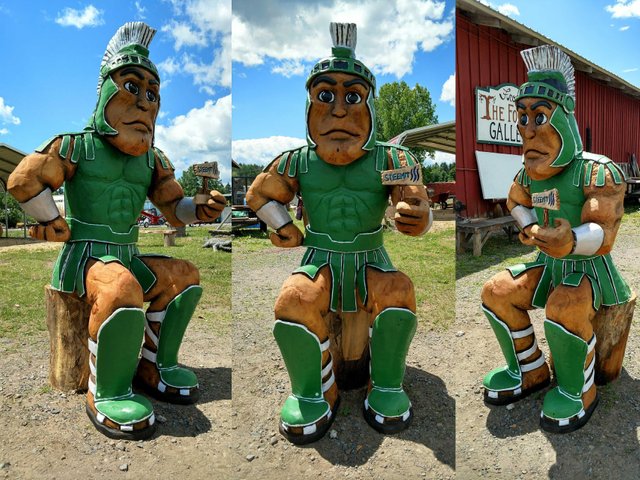 Here is my creation after paint and varnish, holding my little Steemit sign I made. He's actually supposed to hold a beer. Below I will share some progress pictures from start to finish.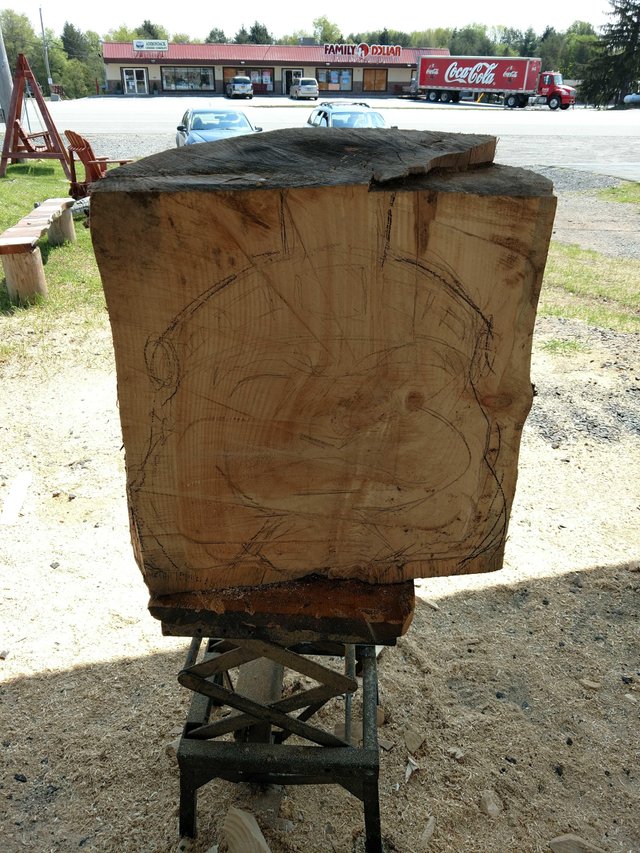 Started off with this block of wood.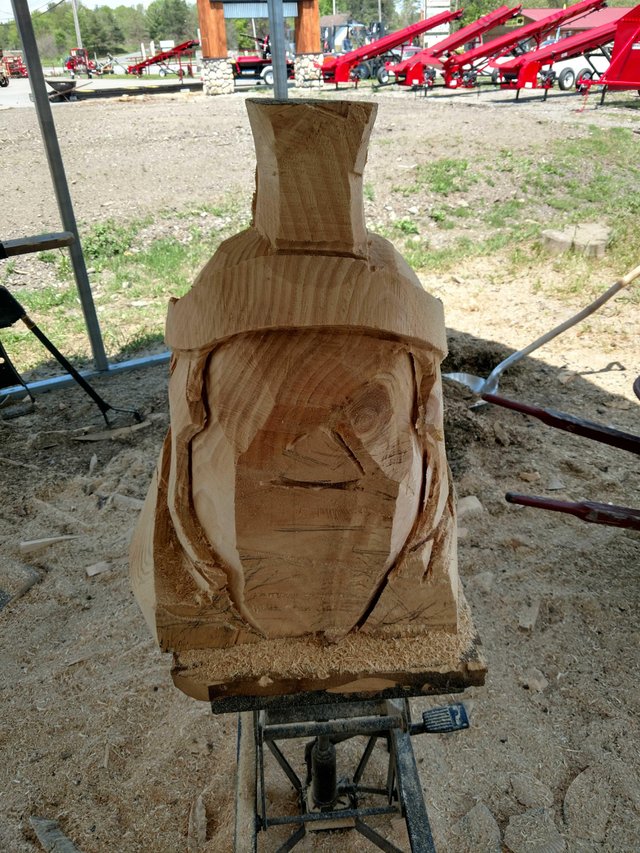 Found his head then looked around for his upper torso.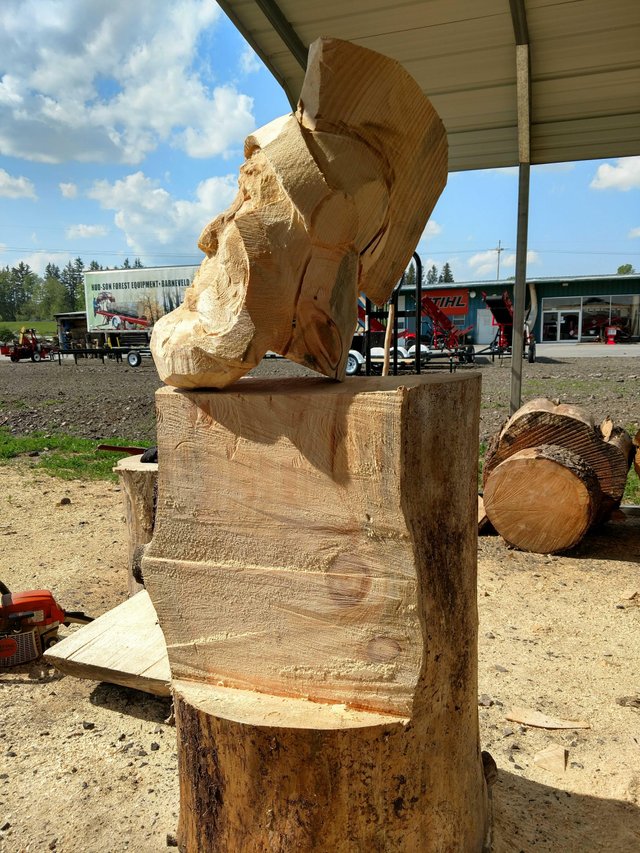 Found it!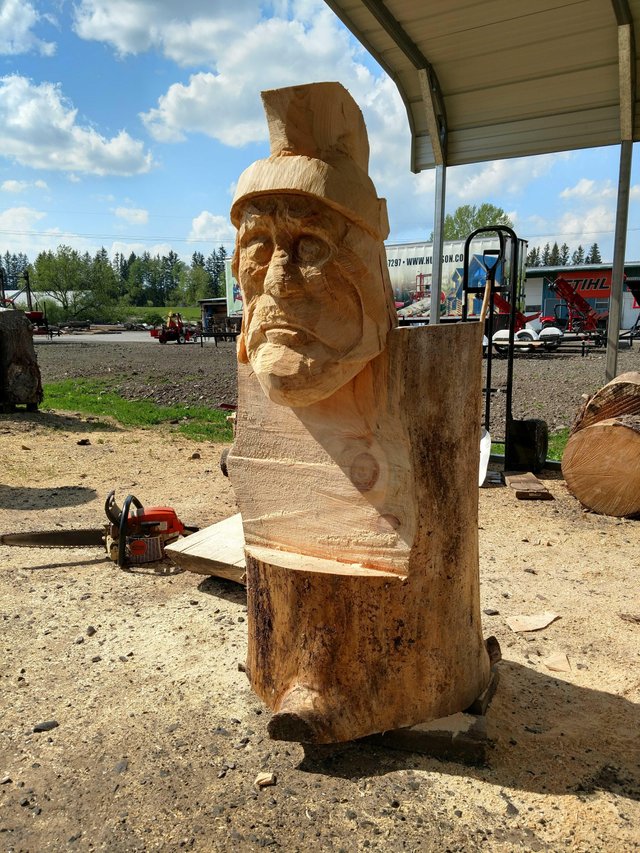 Attached his head to his soon to be torso.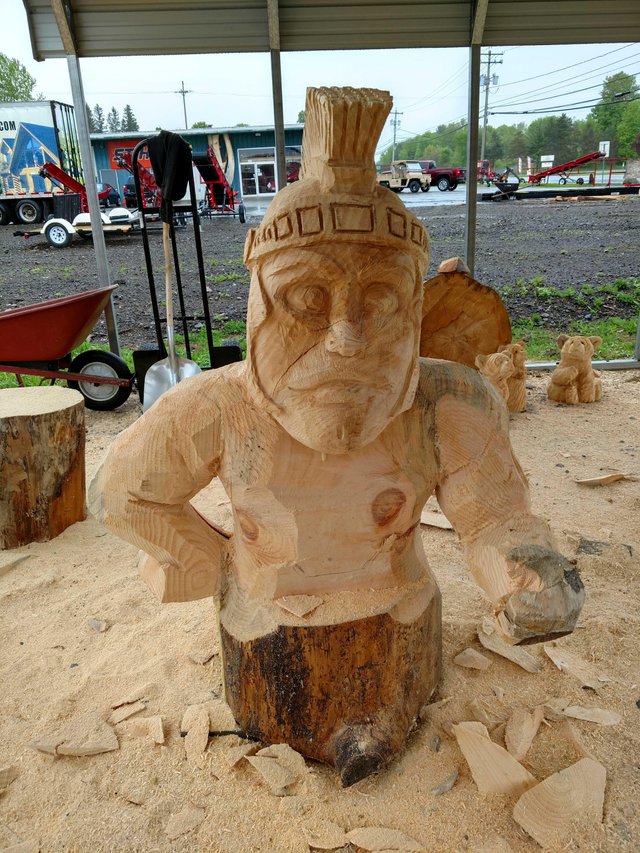 Shaped him up and added arms.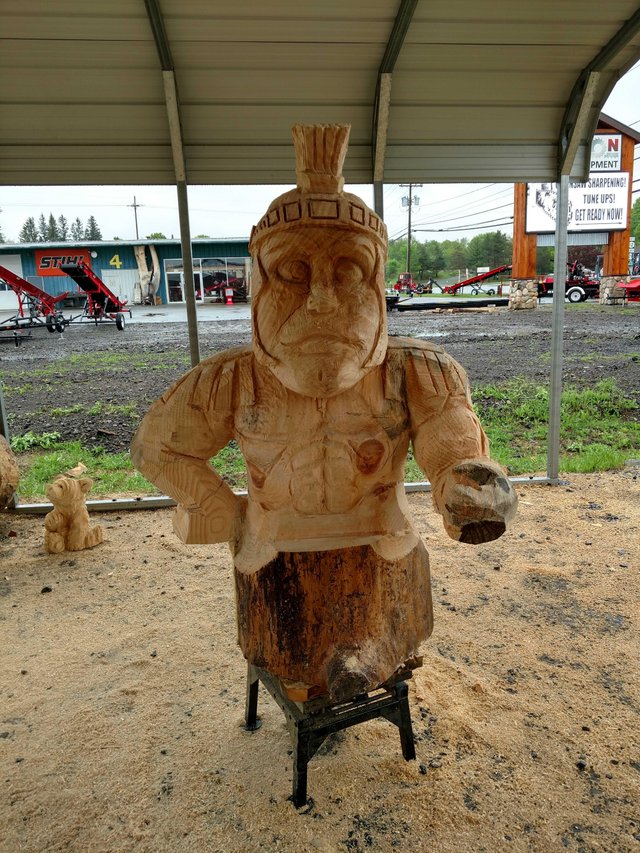 Carved in some detail and tried to figure out how I was going to add the legs. At this point I didn't get feedback from the customer yet on whether or not he wanted the legs attached.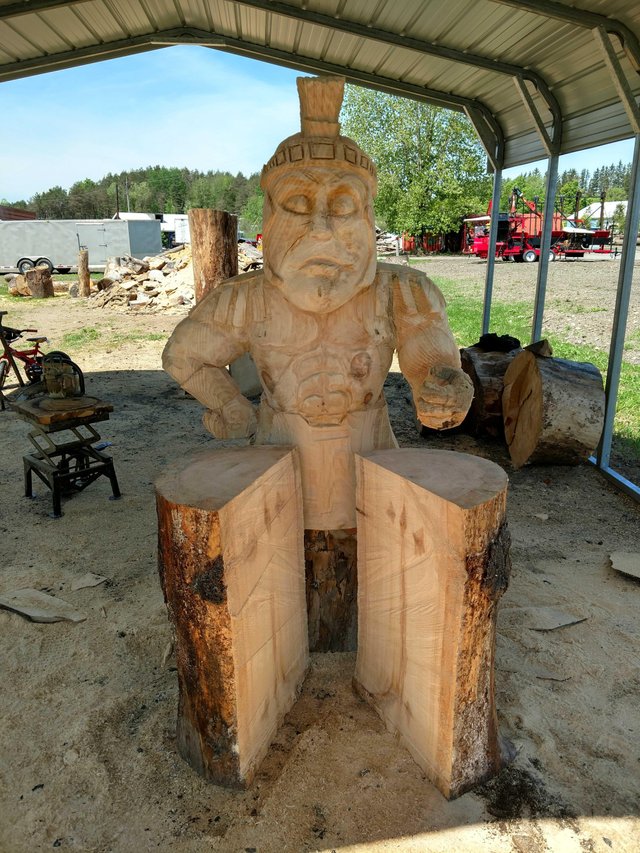 Decided to keep the legs separate from the body so he could be moved around easier. Here I found the log for both legs.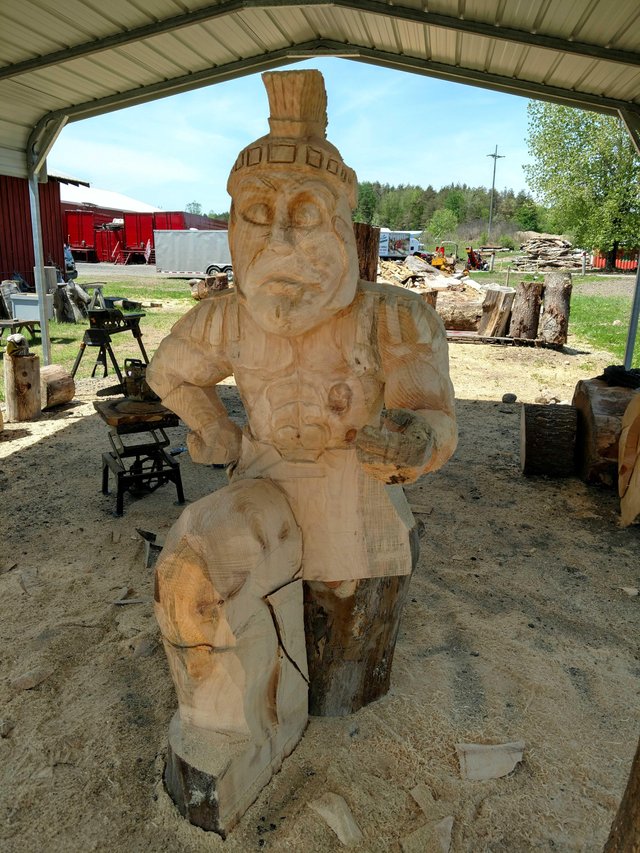 One leg started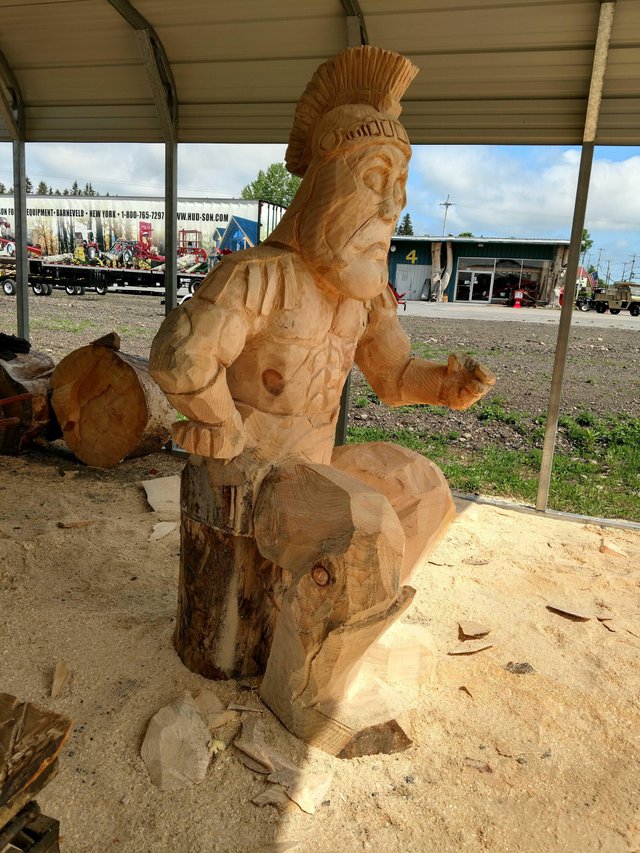 And the other..left them bulky so I could whittle down to the right proportions.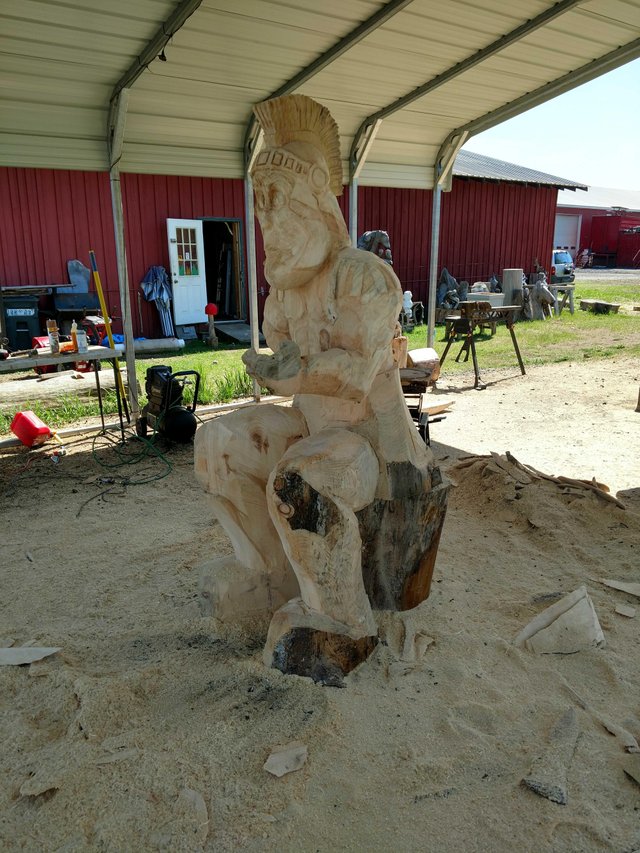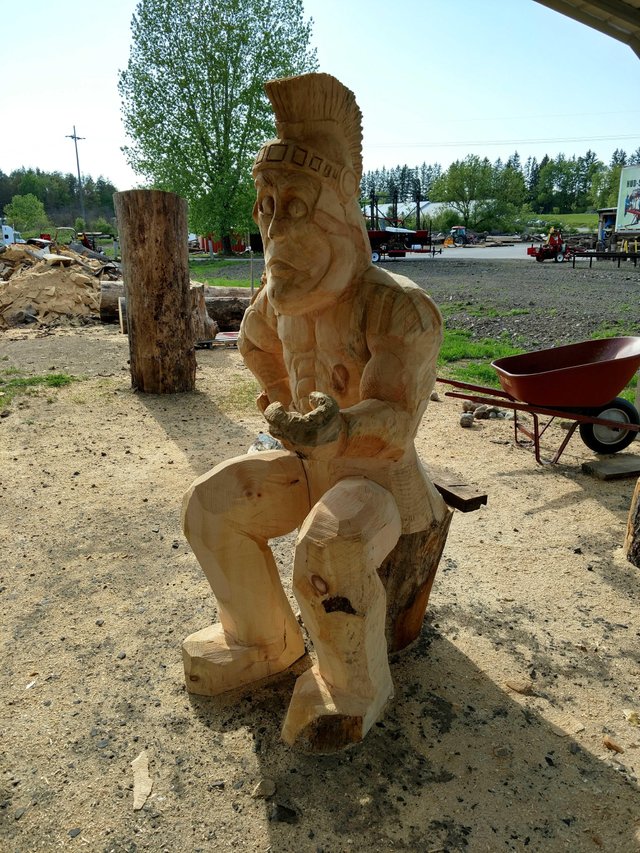 Getting closer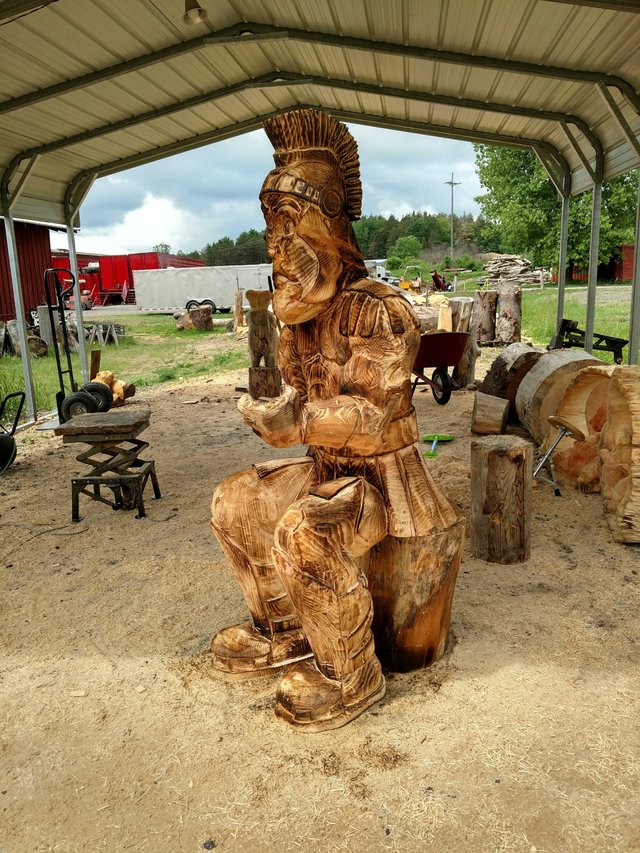 Got him to the level of detail I thought would work and torched him.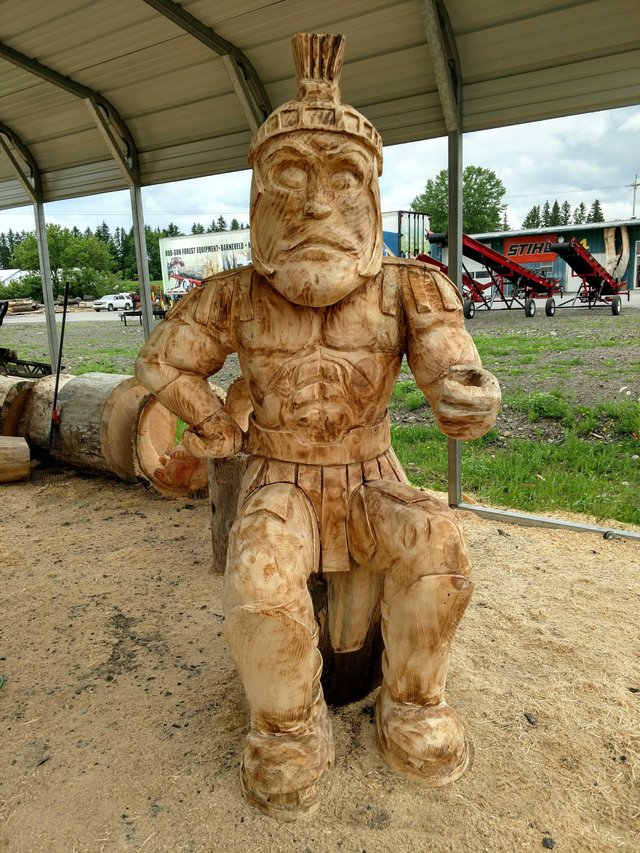 Sanded all the char off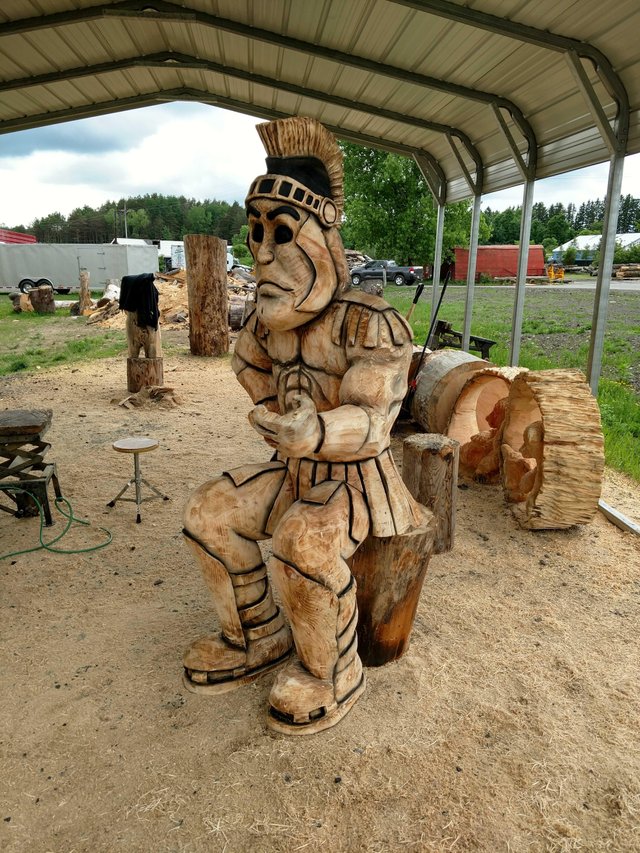 And airbrushed some shadow in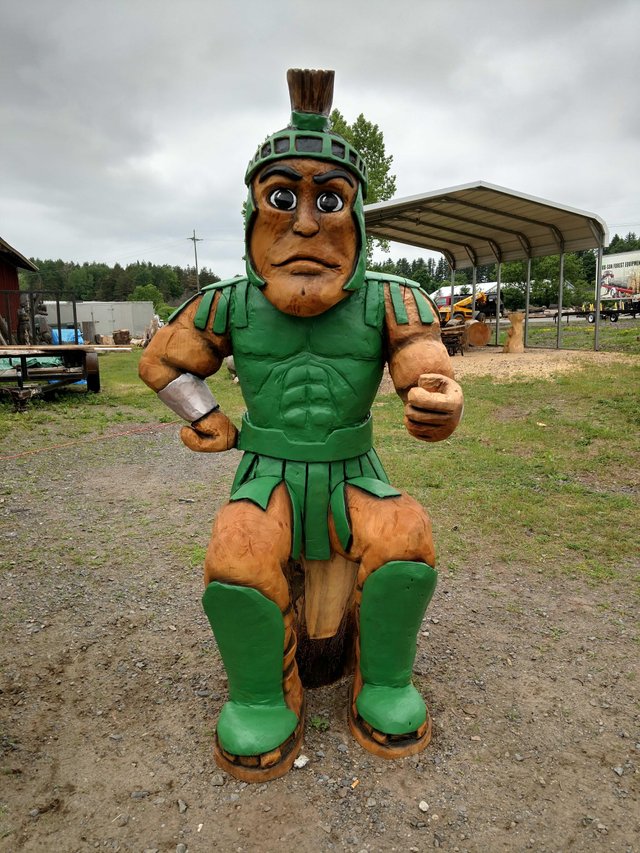 Applied varnish and then with green.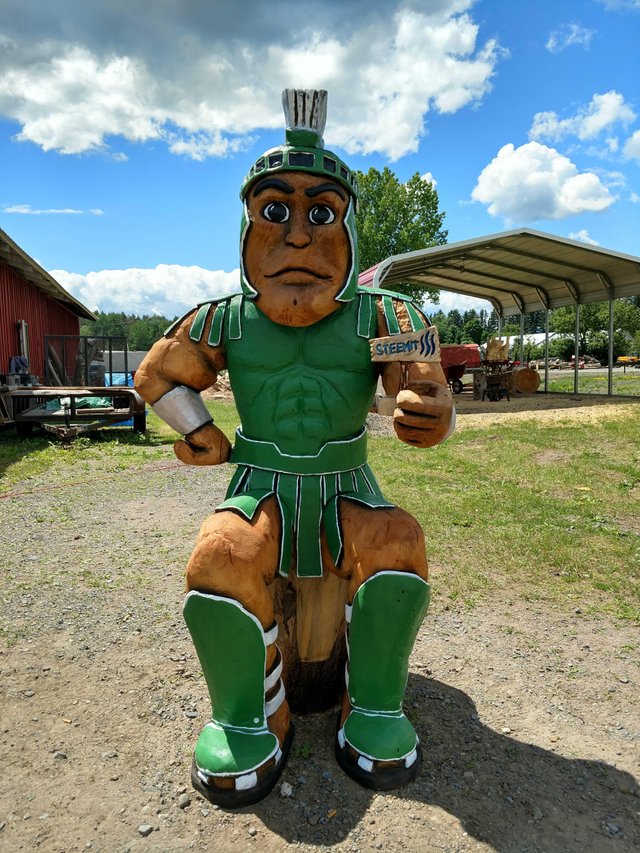 Finished him off with the white trim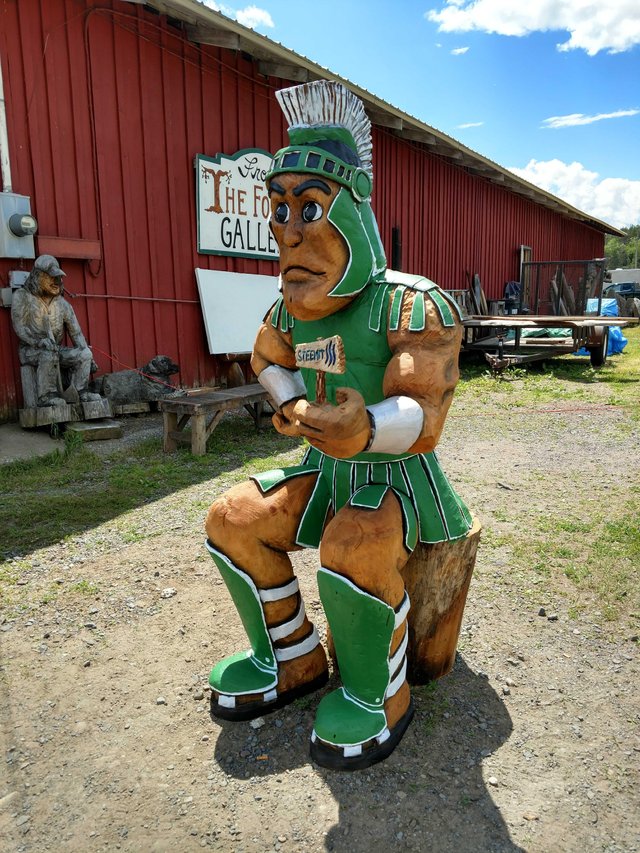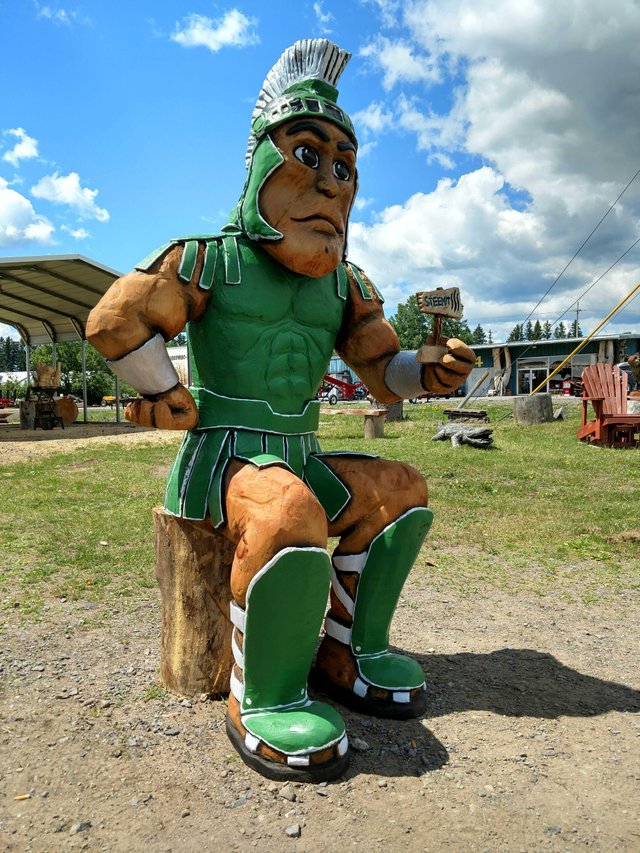 This was a fun project and very satisfying knowing the customer was happy with it.
I hope you enjoy seeing what I saw, if so feel free to upvote and resteem. I love what I do and I'm happy to share here on Steemit.
Thanks for looking