I don't have to do this that often but occasionally a sculpture must be broken on purpose and glued back together. This avoids it happening to the customer.
Here is the end result of my creation: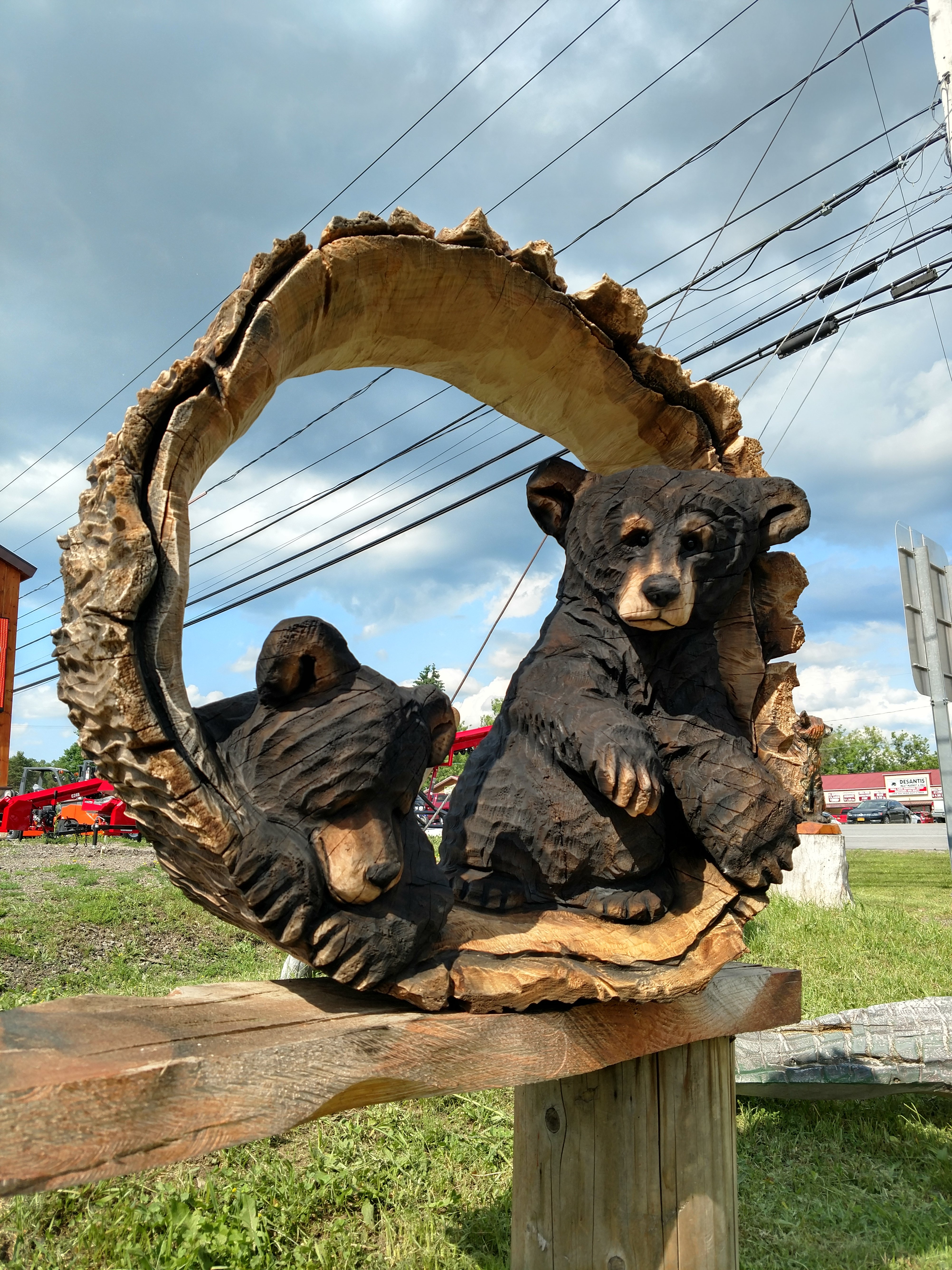 Here I will share the process, starting off with when I "found" the bears or the blocked out stage. The wood is a 3 foot diameter cookie as we call it. Kiln dried white pine is the species.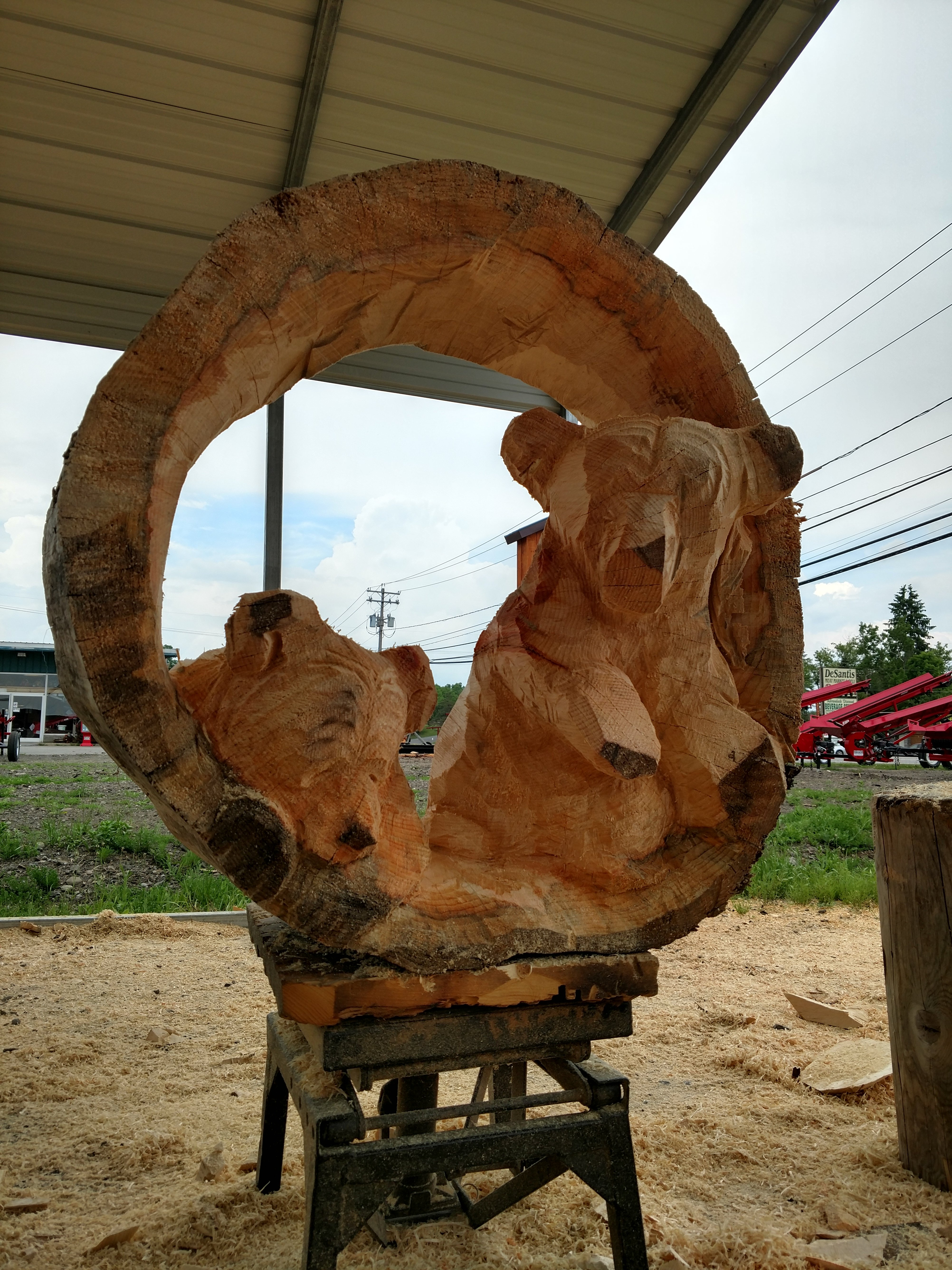 It was in the kiln for 3 months and although it does a great job drying it. It doesn't take all the moisture out of the wood. So I will let it sit in the sun after the saw work is done: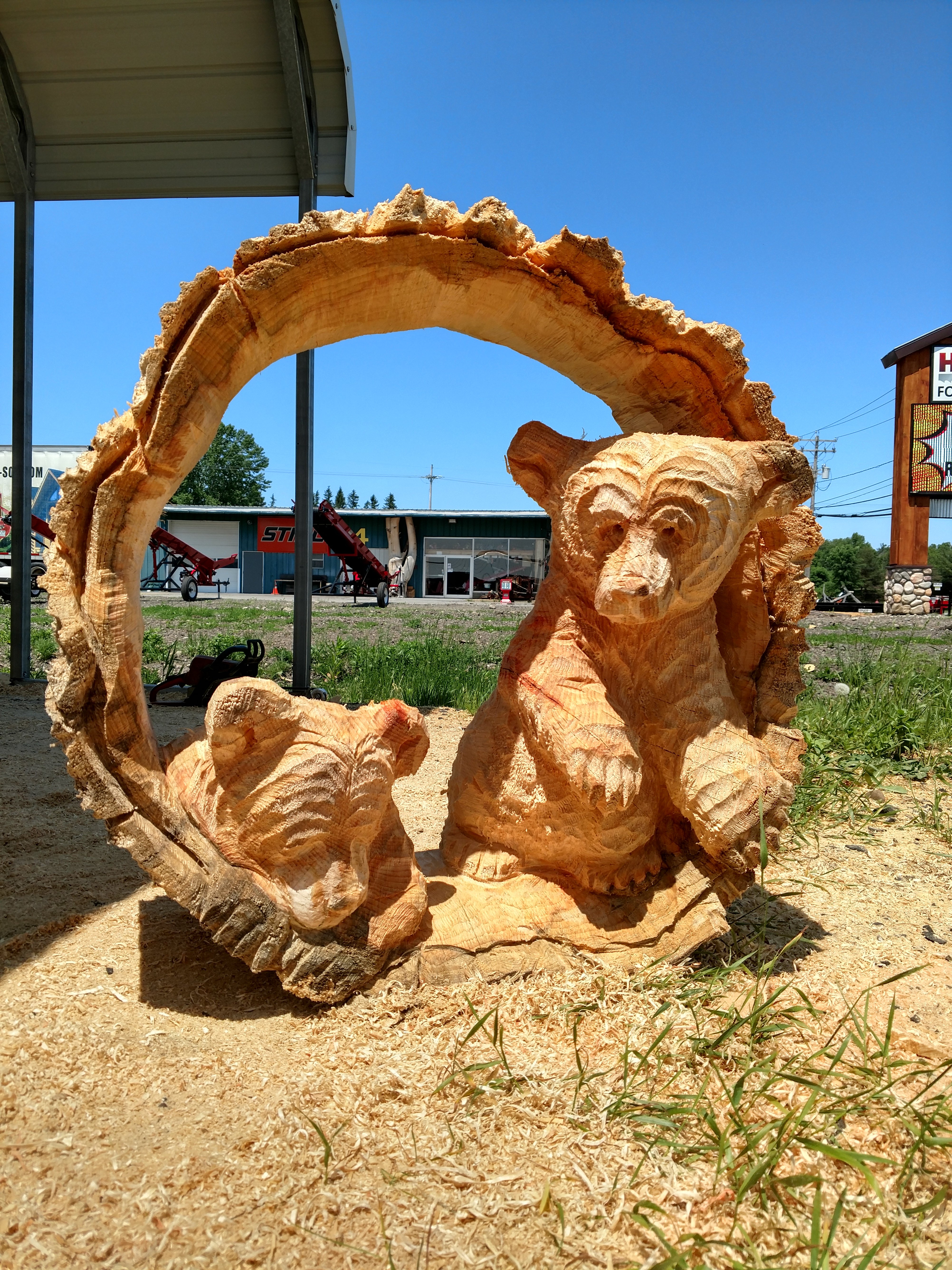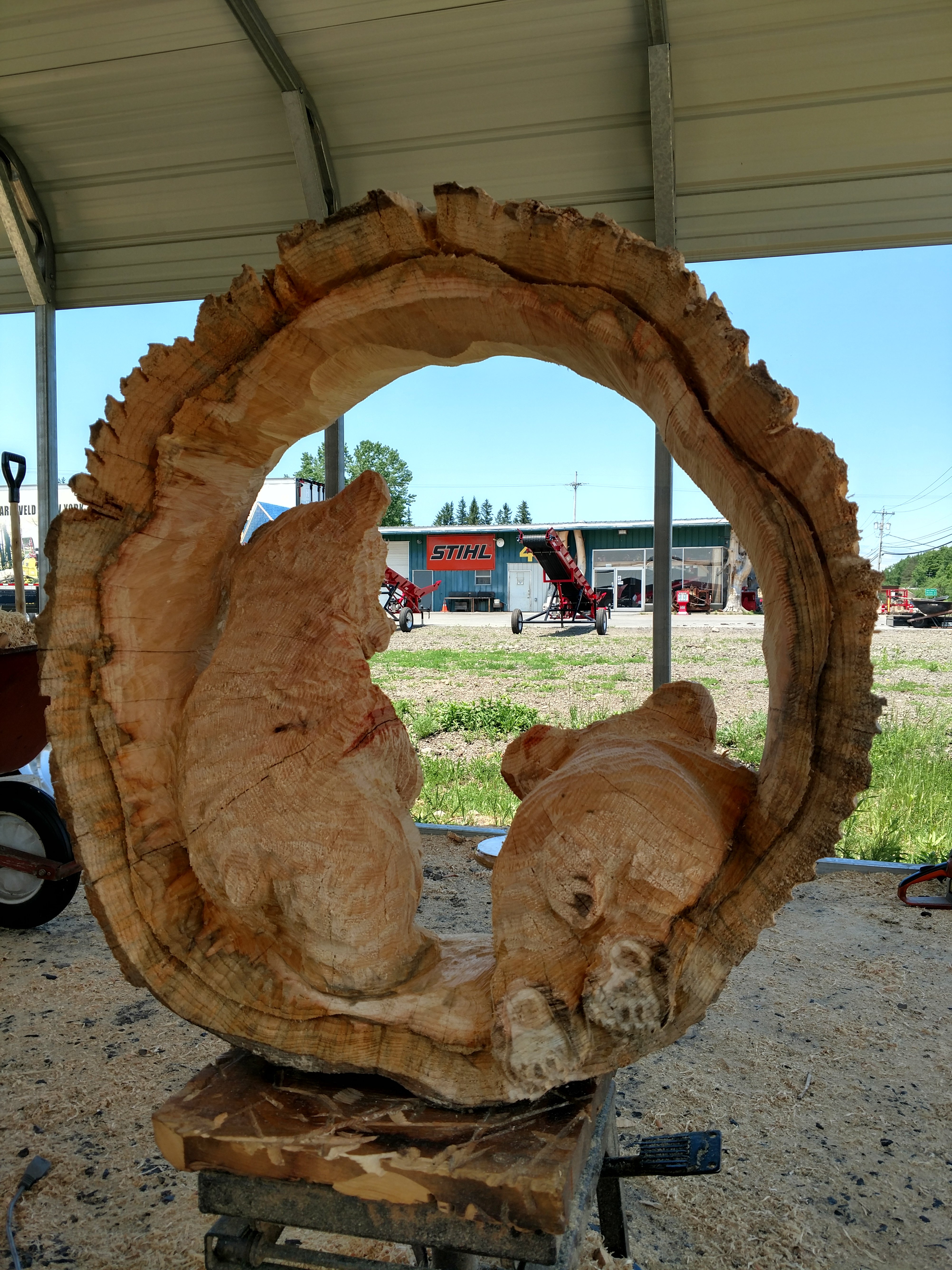 The back side...
Now for the fun part, breaking it...
I had my lovely Erin record me breaking it into 3 pieces just so I can have a little extra for Steemit. Here's a gif of the breakdown:
Bear breakdown gif https://imgur.com/a/6wcllkl
I have been having trouble lately uploading gifs to Steemit, hopefully this works.
Here is after I glued it back together: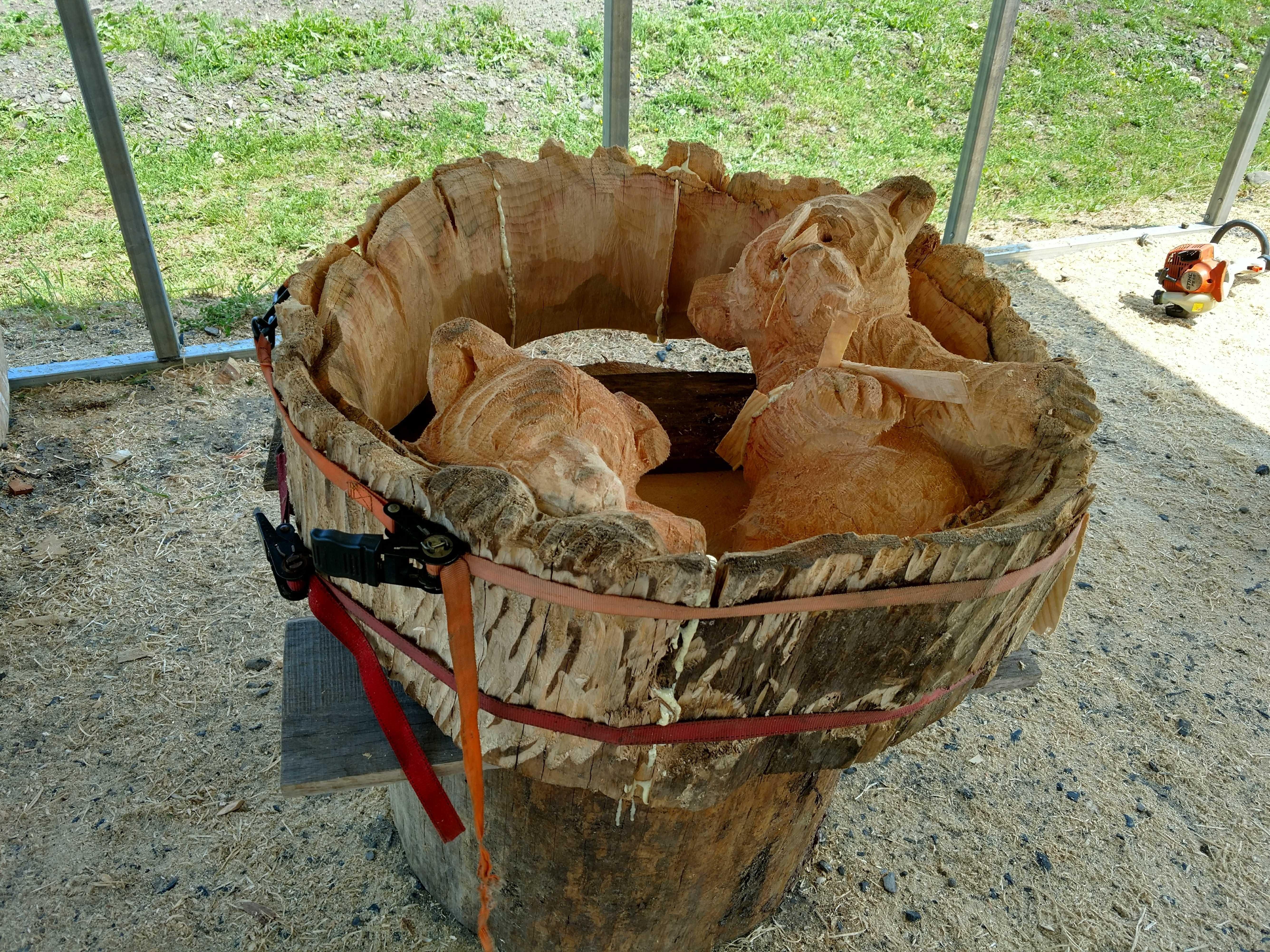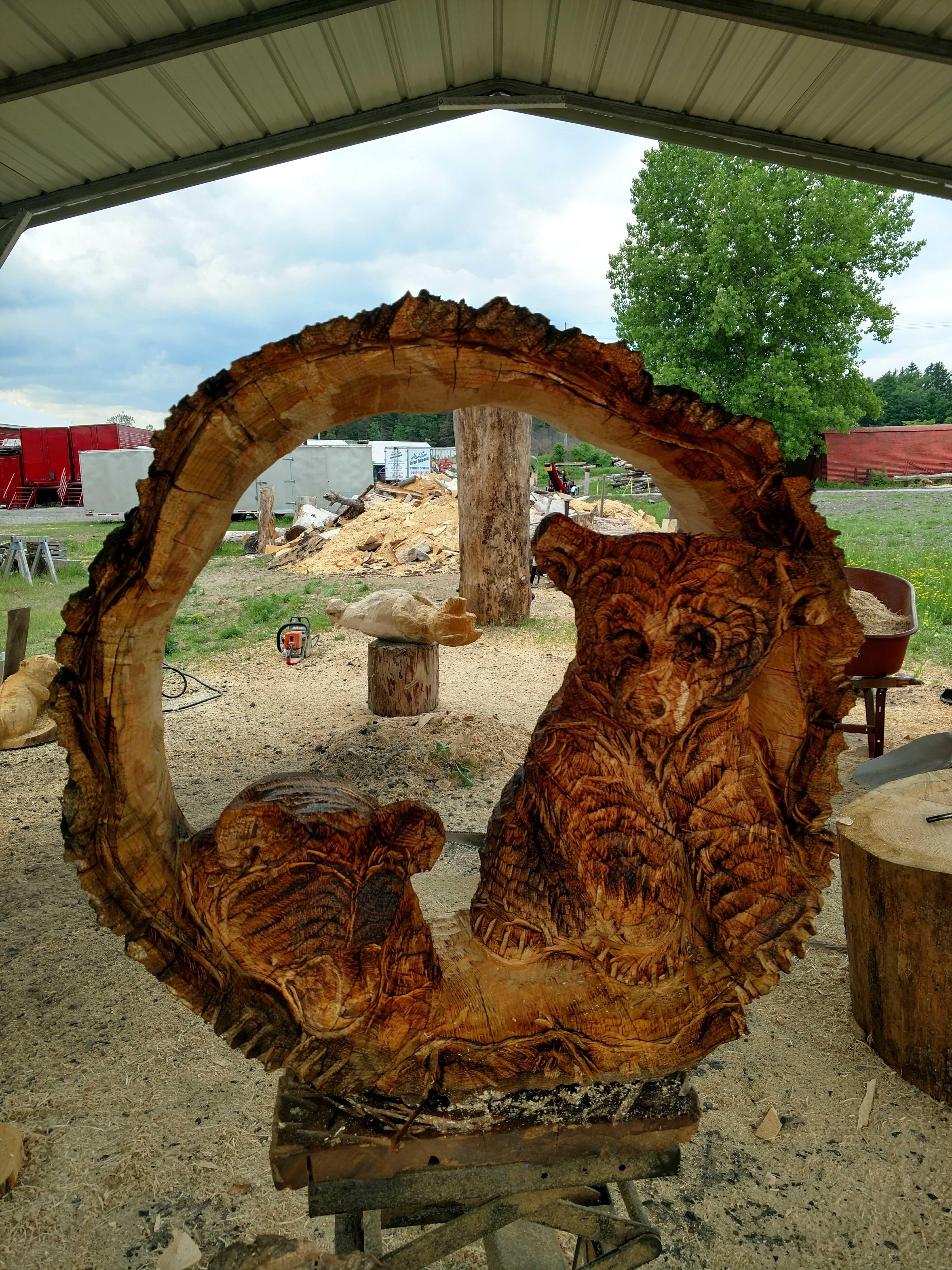 Torched it...


After I sanded the char off, now ready for paint.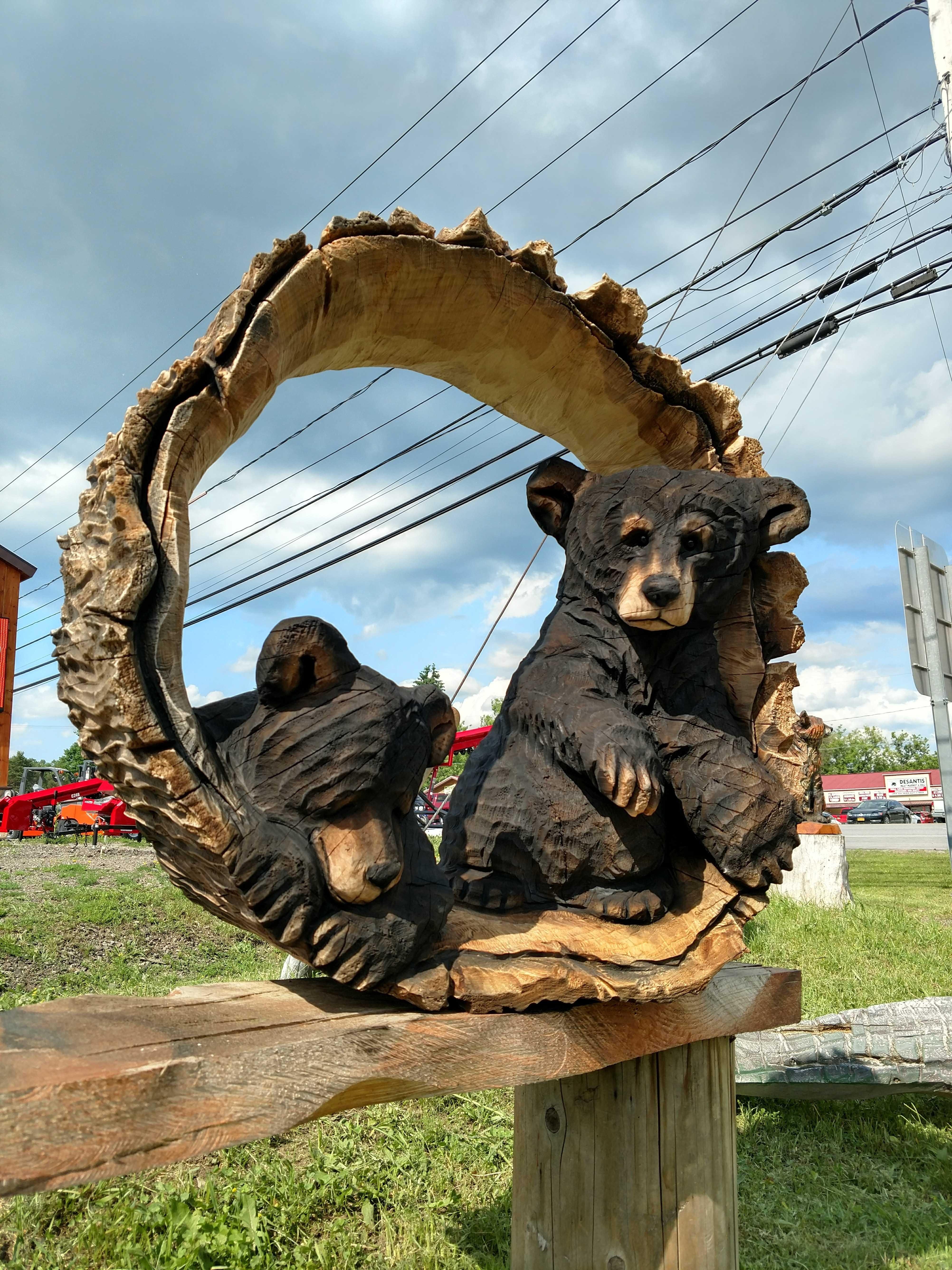 After paint..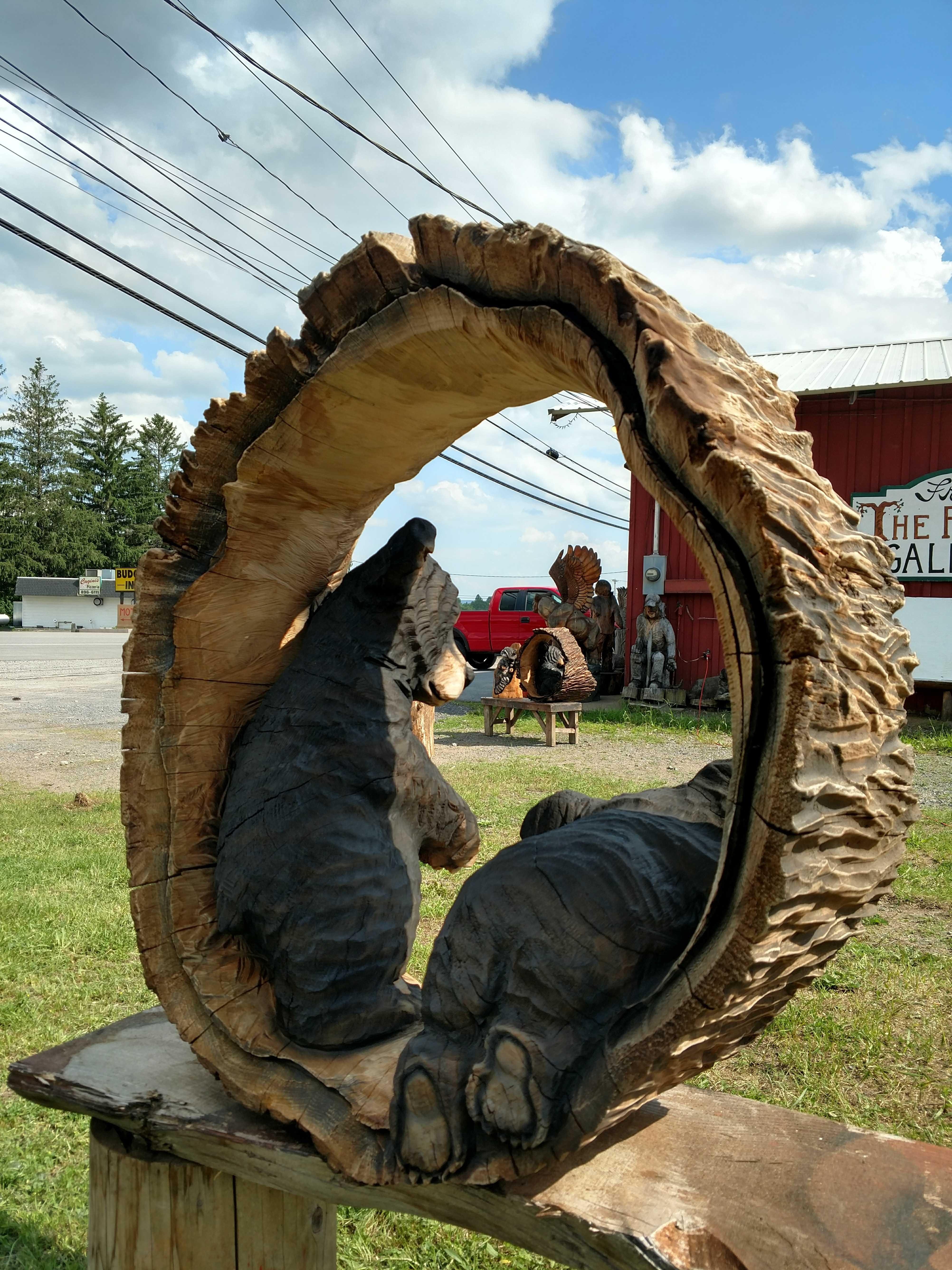 Here is the backside..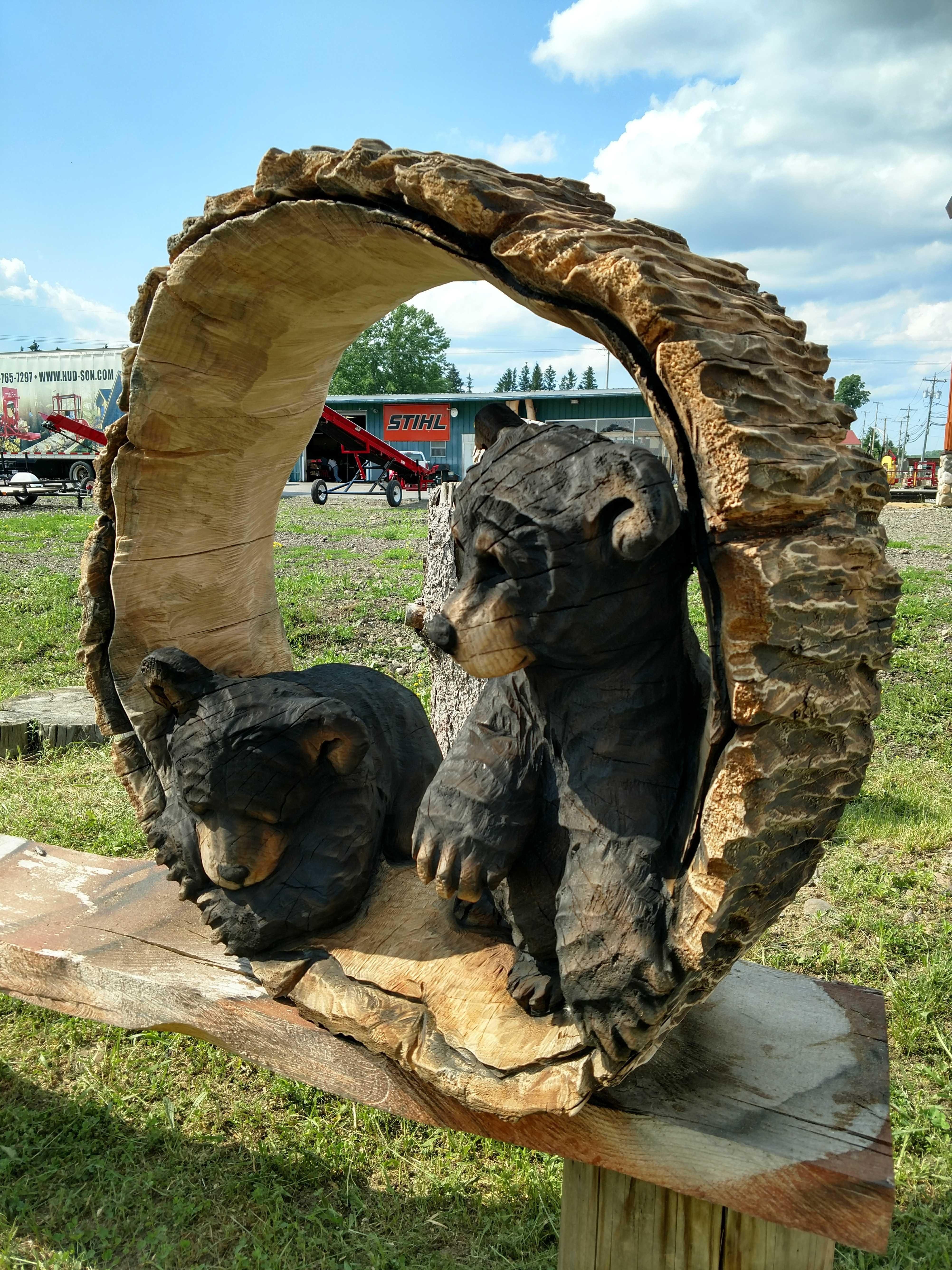 You can see there are still cracks in it, we call this character. It is the nature of wood.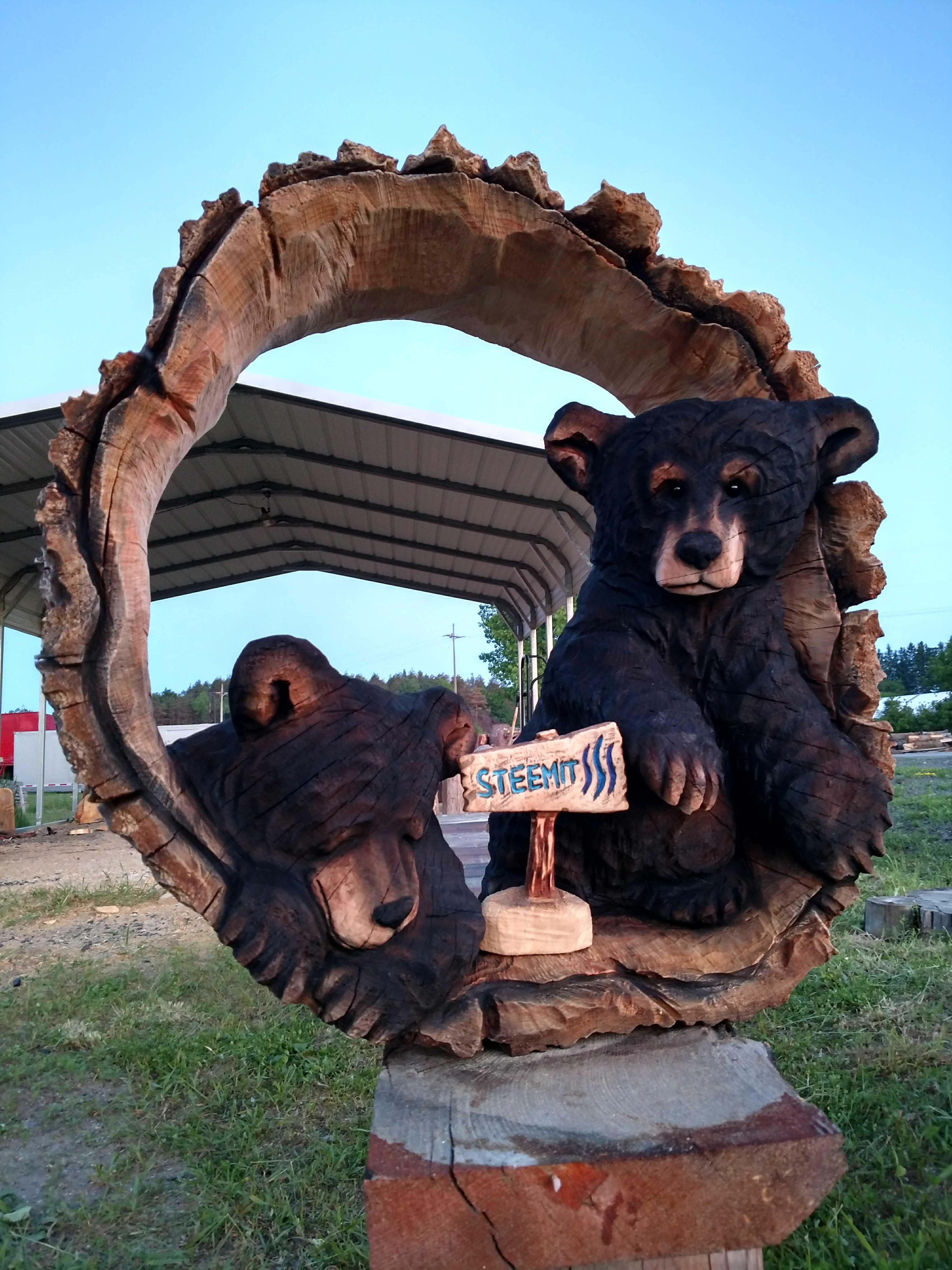 I'll finish off this post with a picture of my creation and my handy little Steemit sign. Taken this morning just before sunrise.
I'd like to thank you all for following. It is a pleasure to be here on Steemit. I love what I do and I'm happy to share on this awesome platform.
I hope you enjoy seeing what I saw, if so feel free to upvote and resteem.
Thanks for looking