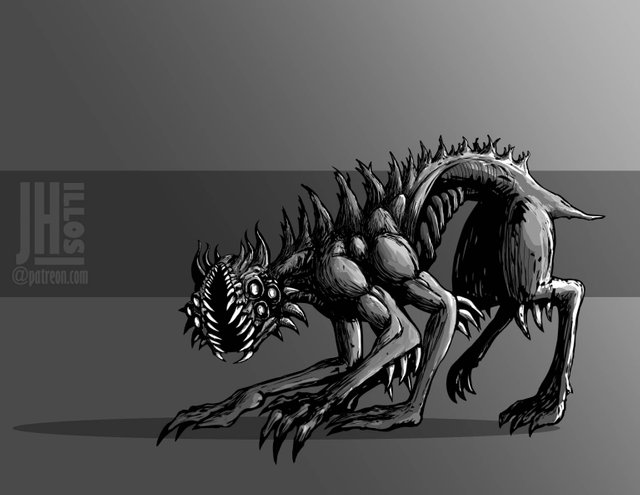 BLURB= Join me on Patreon to get images like this for your own tabletop game publishing efforts as well as OSR stats, paper mini designs and VTT tokens.
This one started to gel a few days ago. I used the pose from the Displacer Beast I drew last month and some very horrific facial action.
I may darken everything to the front of the shoulders a bit more. But for now, I thought you guys might dig it.