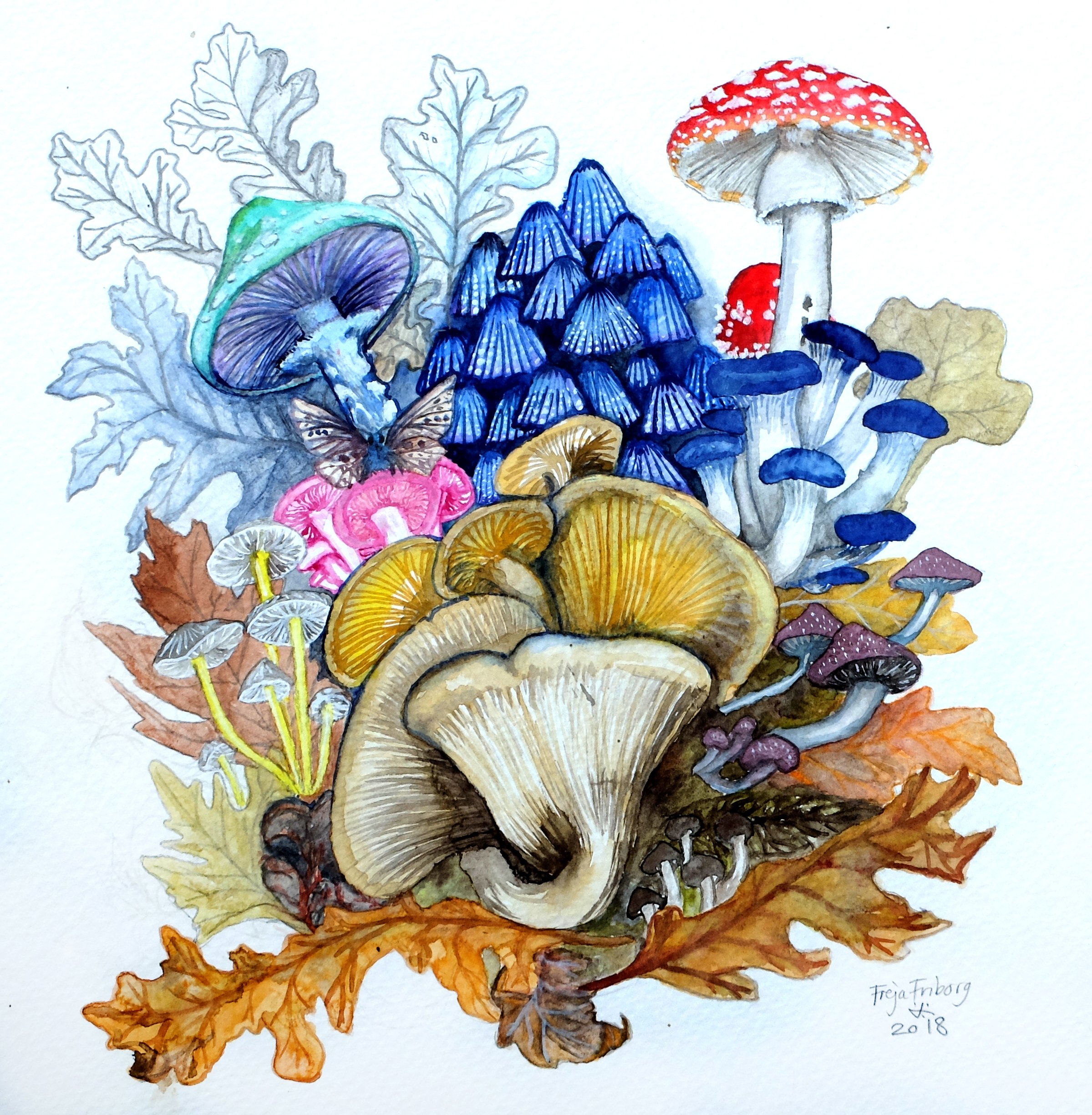 Slowly slowly arrived the mushroom season and i finally finished my mushroom drawing (in time..!?) Been quite a long time on it's way, which you can maybe see in the kind of different moods/styles within..
Made as a celebration of the forest spirits, the mushrooms, the beings of the undergrowth, connecting trees and plants of the forest with their vast mycelium and their mysterious forms of communication.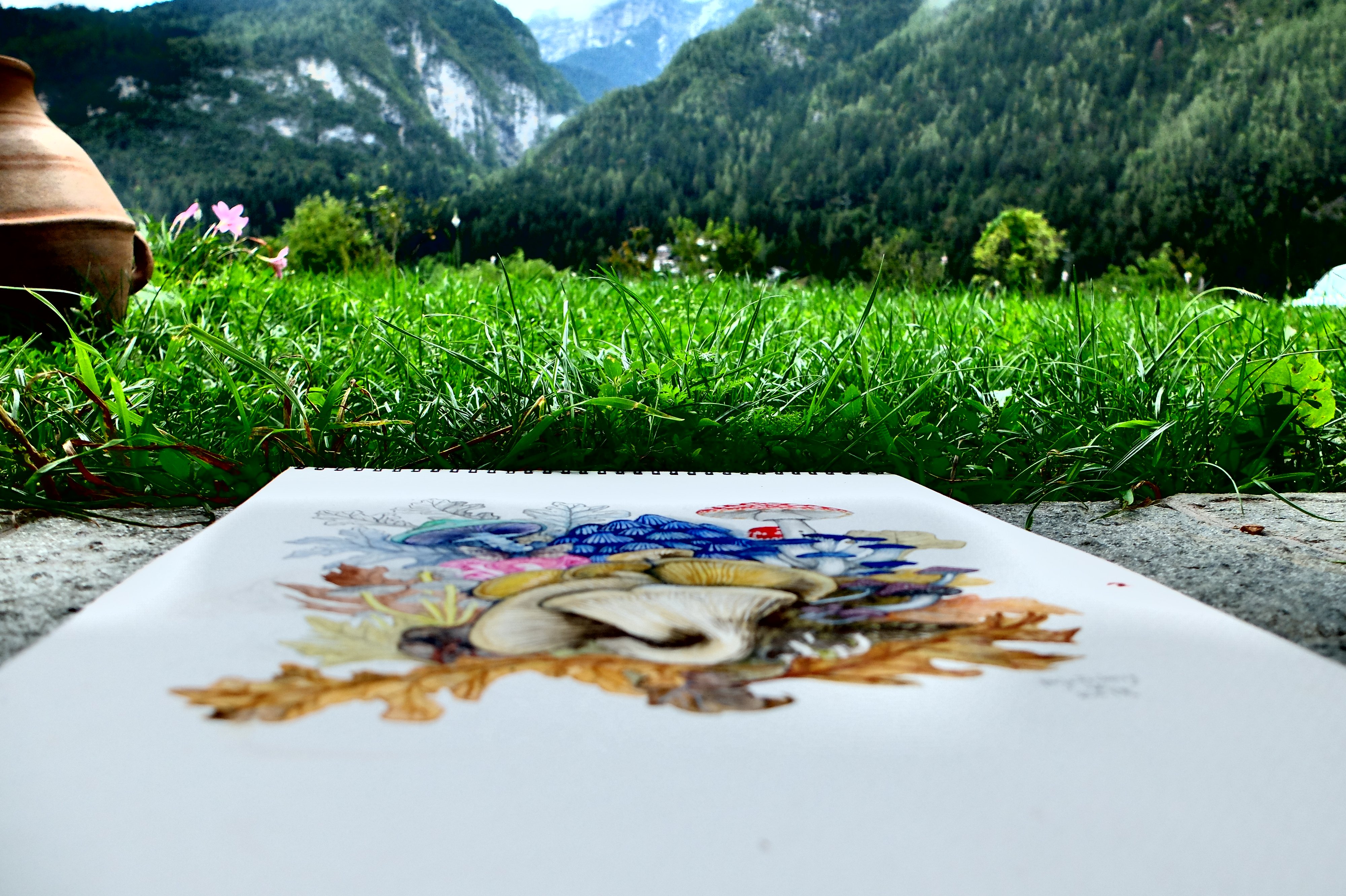 The idea was to make it solely with watercolors, but I was a bit bored with them in the end and chose to turn to some pencil, which helped a lot to get the inspiration back!
It's always a good thing to start from a new angle once the inspiration has failed.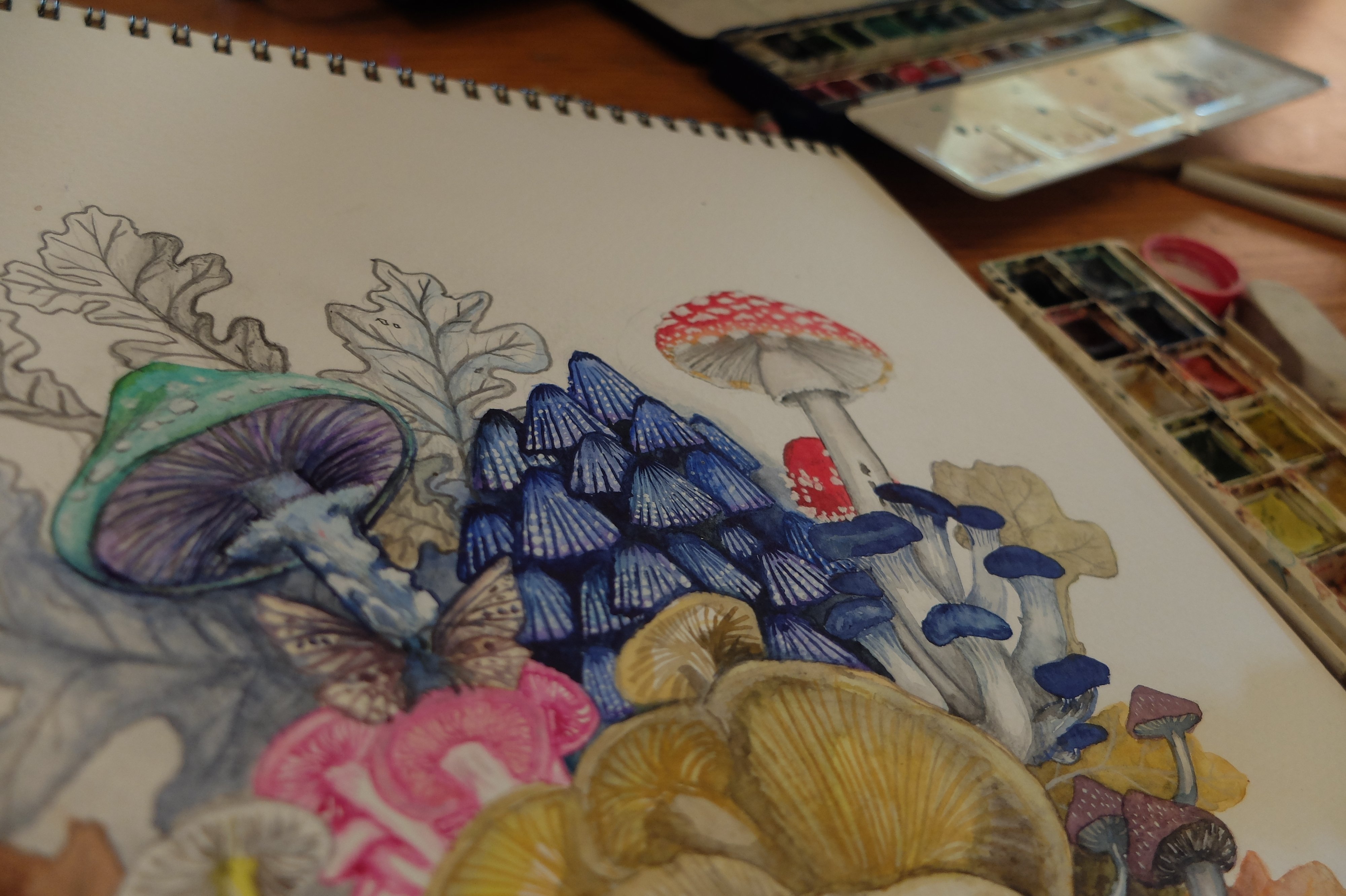 Work in Progress: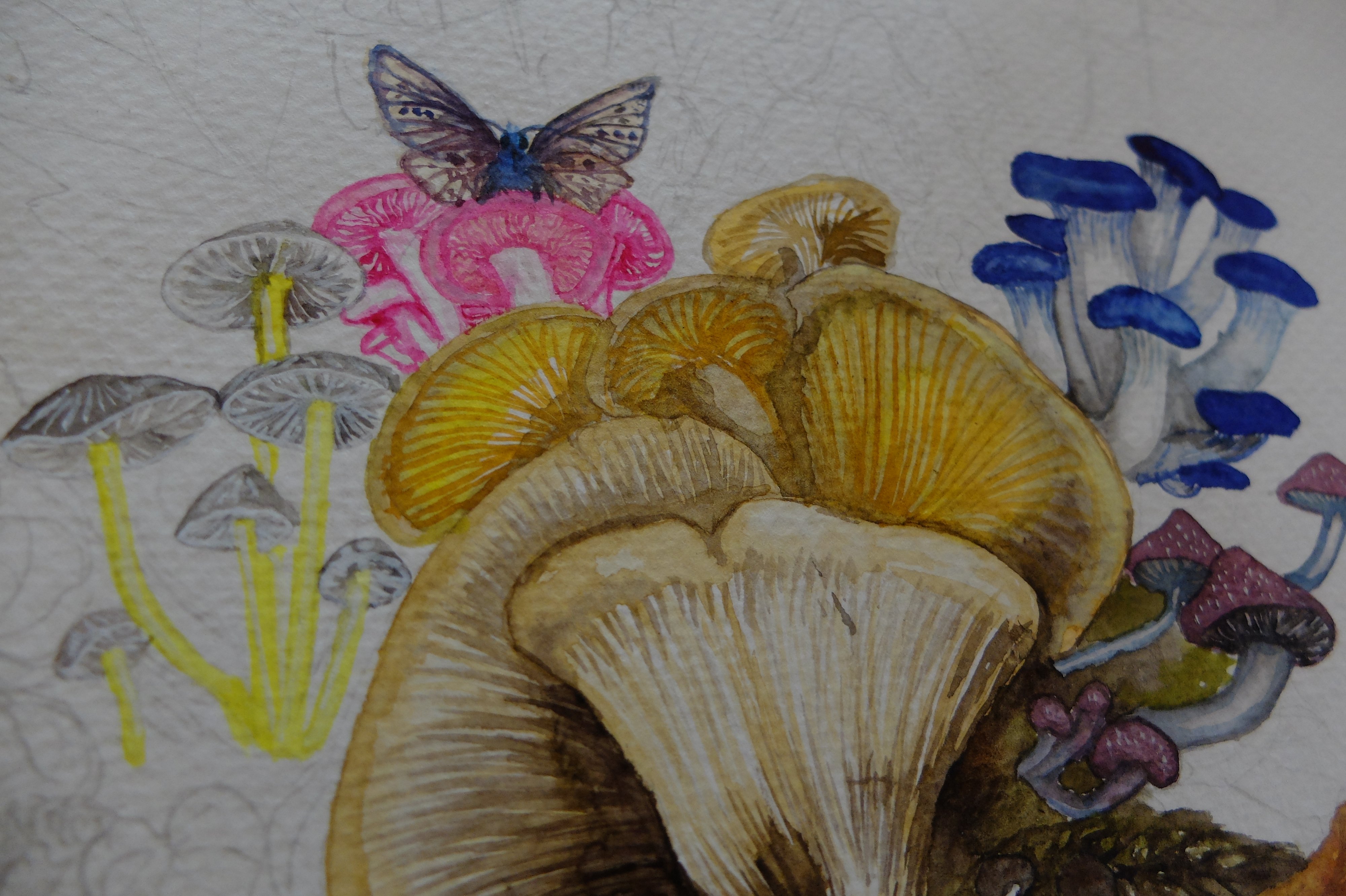 Also Available as print: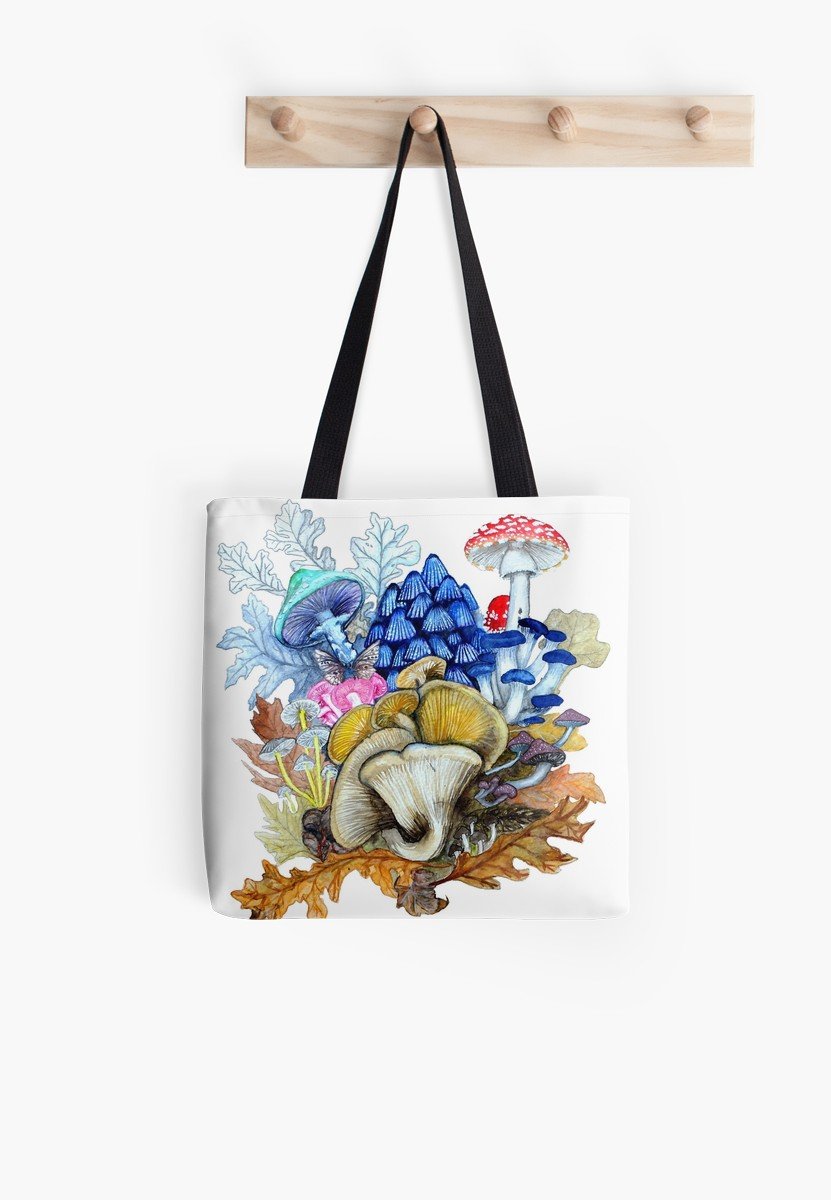 Tote Bag from RedBubble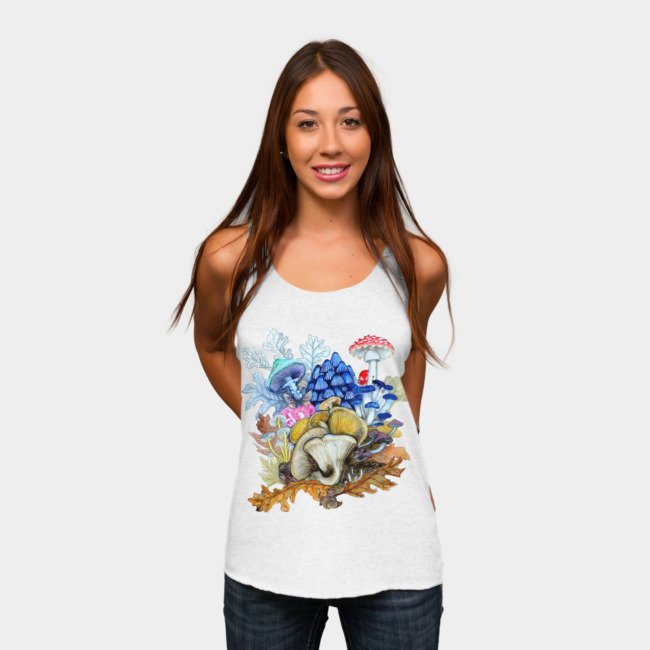 Tank Top from Design By Hümans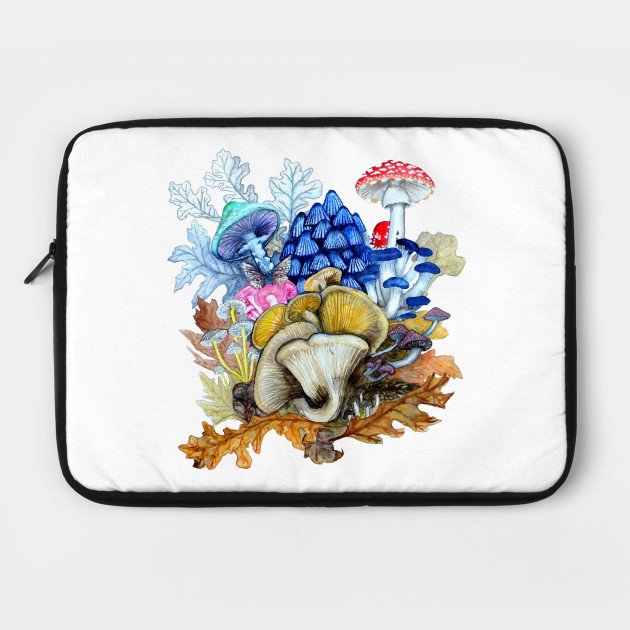 Laptop Case from TeePublic
Thank you for stopping by! <3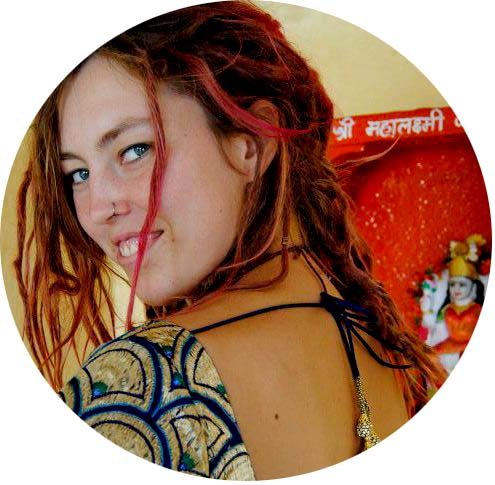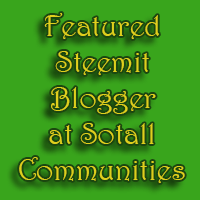 Directory of Steemit Posts
Community Forums