Original Fractal Art Wallpaper
The Ramparts Of Ravages - 3D Fractal Art Wallpaper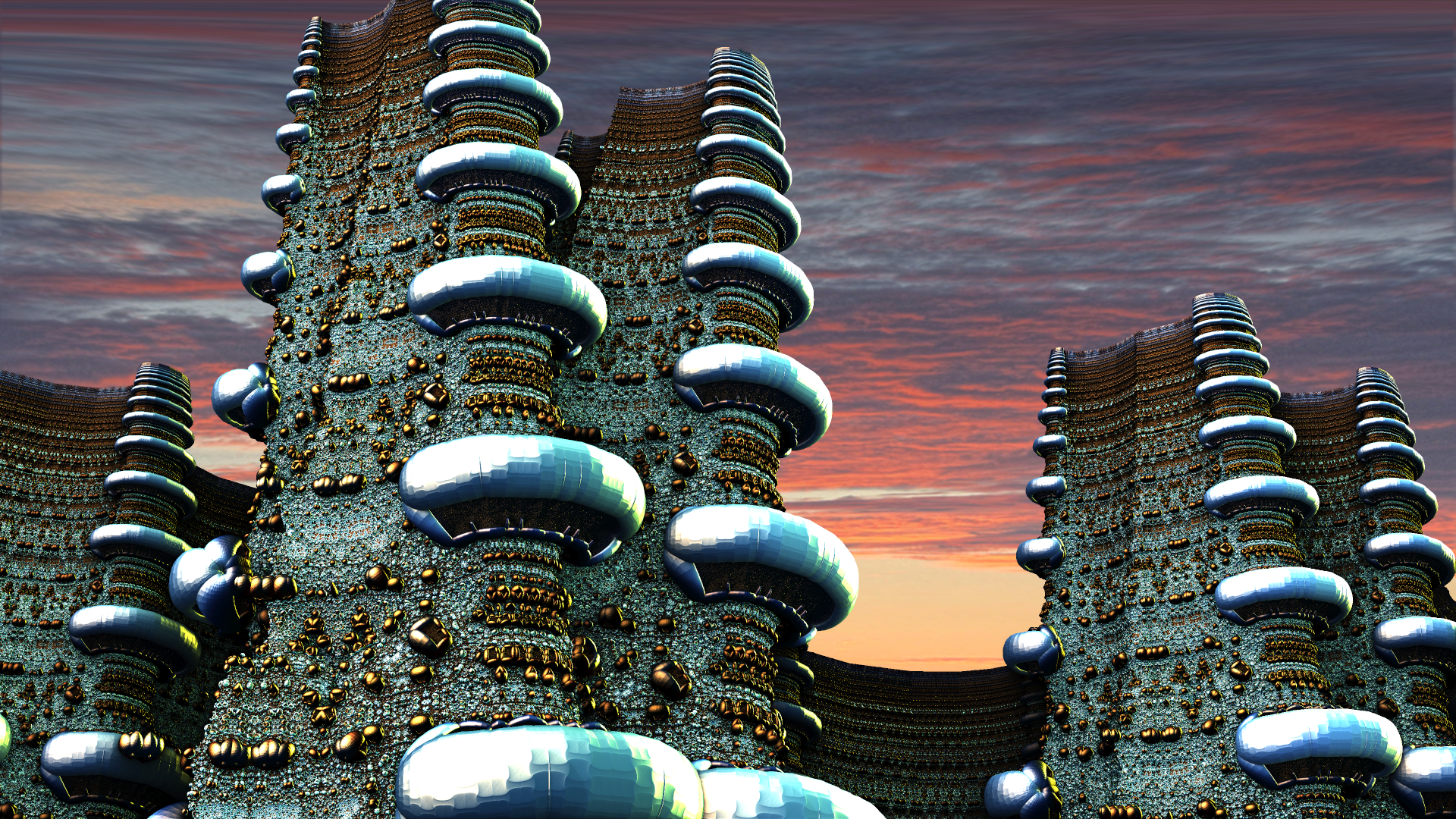 Best Viewed Full Screen
**Using Parameters from a Pong by @Undead-Academy on Deviant Art website.
**
Hi Friends,
No I haven't dropped of the face of Earth, Yet!
But sometimes I do feel that I have. 😎
The rendering of my 3D Fractal video frames has slowed because of the unprecedented heatwave we are experiencing here in the UK!
So I have to render in smaller batches of frames, this allows me to give my CPU a little break between batches. The heat generated by the calculations to render these frames or any continuously rendering is amazing! My PC usually runs at @ 50°C at normal ambient temps., and when I render continuous frames it jumps up to approx. 60°C - but with the ambient temperature we are experiencing, my CPU jumps to almost 70°C constant!
I do have three fans in my case, two blowing in and one blowing out for an exhaust.
I probably will consider a better cooling system soon, unless the temps start to drop, they usually do!
Next month it will probably be bloody snowing!
Anyway, I hope that you enjoy this wallpaper on your machine or mobile devices. Please only use it for that purpose and no other. Unless you get permission of course.
Thanks for viewing!

Please take a minute and
Resteem ~ UpVote ~ Comment