Ballpen Art: Iconic Bob Marley
Hey! Steemitians your favourite ball pen artist is here again with another piece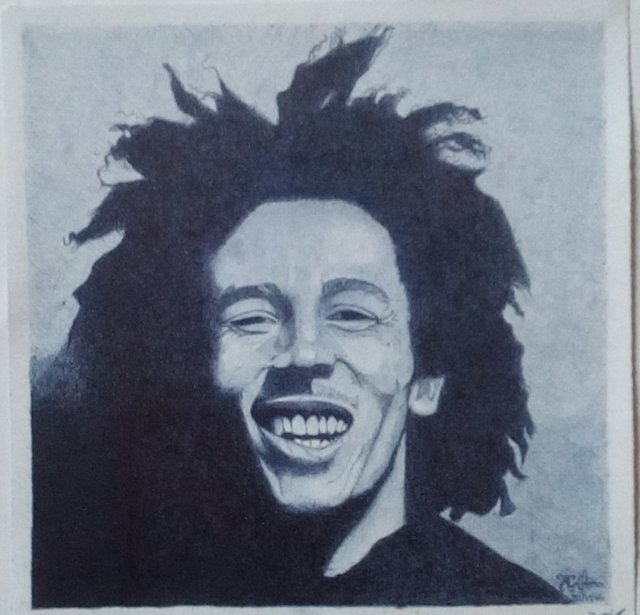 Brief history of the phenomenal Bob Marley
Full name
Robert Nesta Marley
born 6 February 1945 Died 11 May 1981
He was a Jamaican Singer, a committed
Rastafari
and a songwriter who gained International recognition and became an icon both internationally and culturally. He blends reggae, ska and rocksteady in his style of music. In 1977 the release of the album
Exodus
established his worldwide reputation and ranked him one of the world's best selling artists of all time, with sales of more than 75 million records. One of his greatest hits album
Legend
released in 1984, three years after Marley died was still the best-selling reggae album of all time.
P.S I still listen to his album Legend
Here are some of his quotes
"One good thing about music, when it hits you, you feel no pain."
"love the life you live. live the life you love"
"The truth is, everyone is going to hurt you. You just got to find the ones worth suffering for."
Highlights of the process
First Outlinewith pencil and the some light shading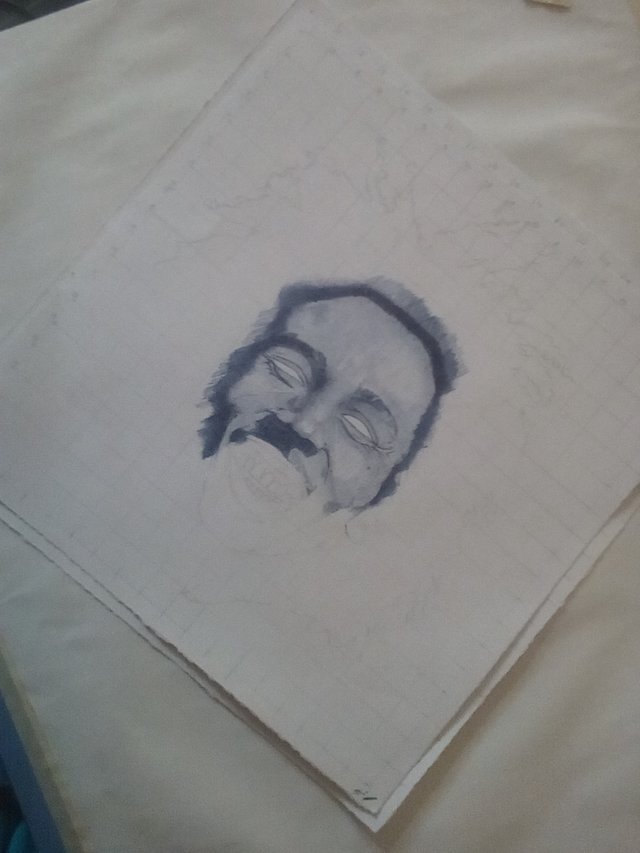 Second stage made more progress he's complexion a fair but the dark shades around his face and his hair will help bring out the complexion. As you can see the shading technique is hatch and crosshatch.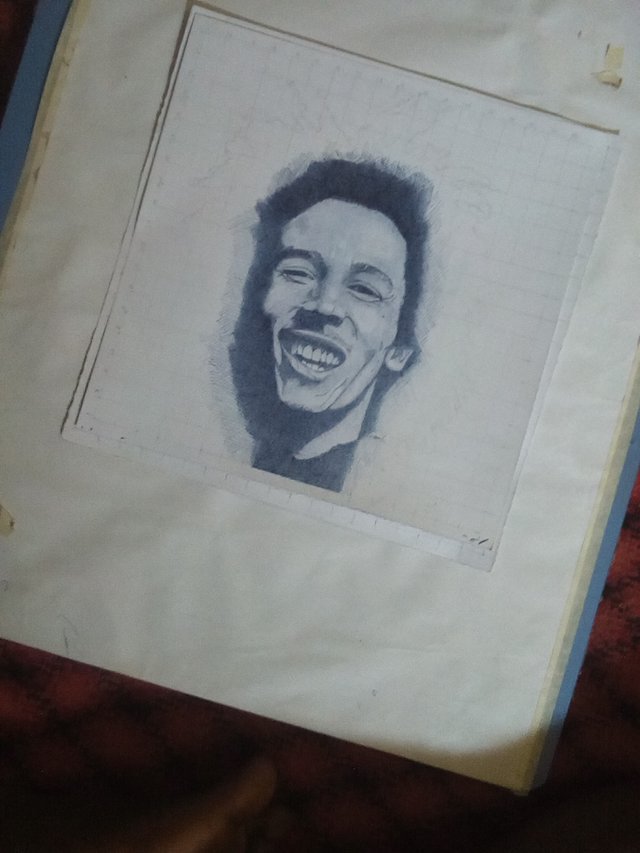 More Progress and you the dark shades around his face is beginning to make his face pop out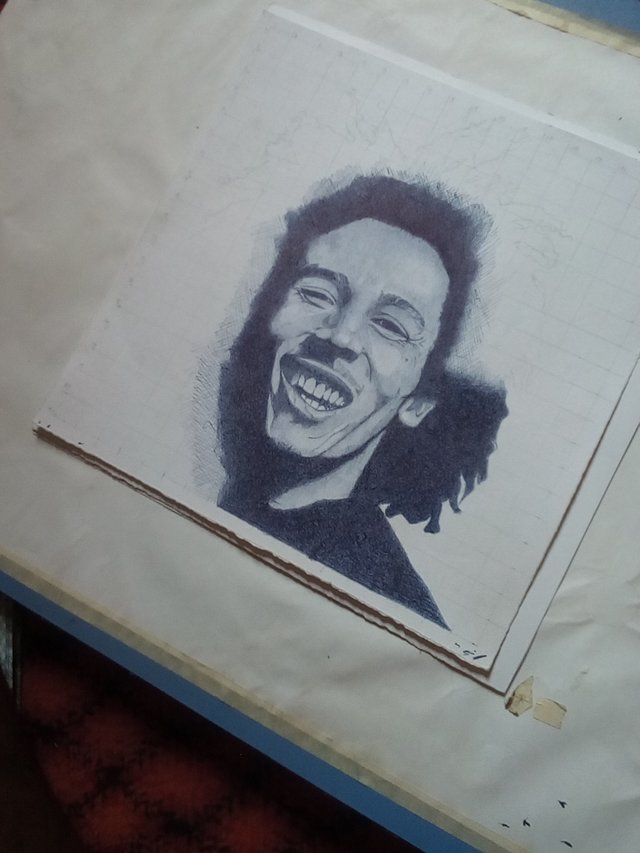 Now to get the dark part such as the hair I add scribbling to even the shades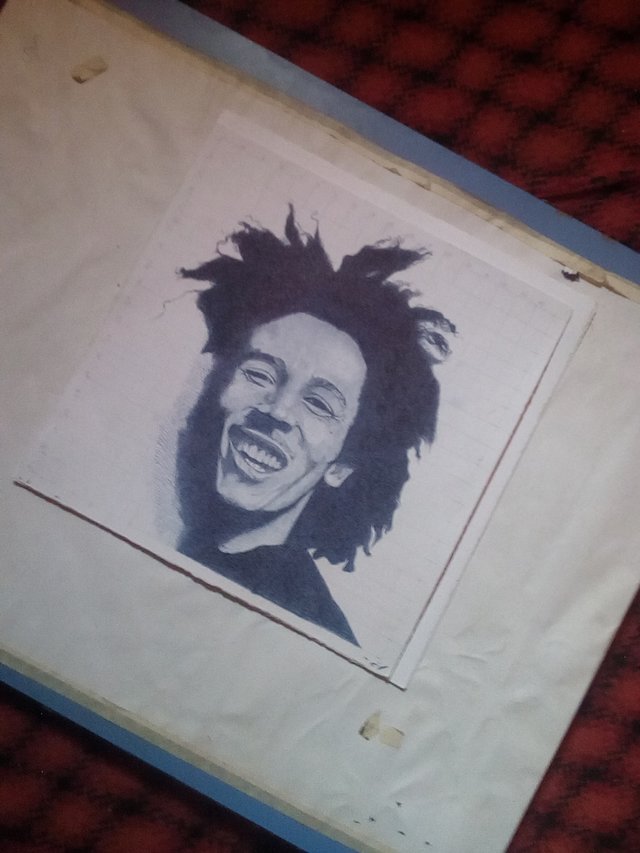 And Finally just add a light background shade and there we have the final result as seen above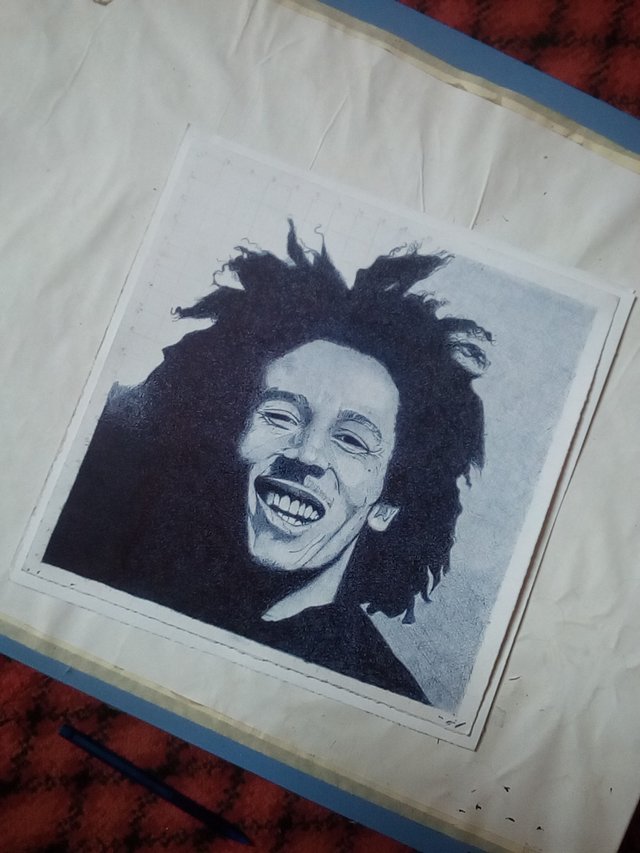 Thank you for viewing
Please Upvote and resteem if you like the post and watch out for more ball pen art