Hey! Your favourite ballpen artist is here again with another art piece
So let's talk about Gun Violence, this is a thing that is really troubling in our World today.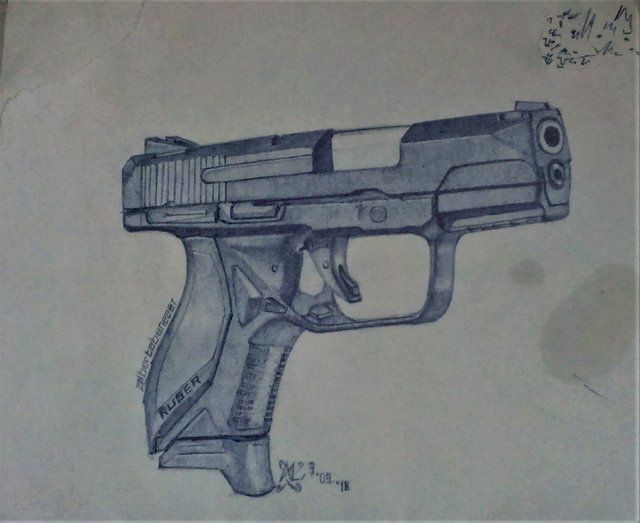 This Weapon is responsible for several deaths and is weapon of choice for an assailant whose in is chaos and casualities. More than 393 million guns are in circulation in the United States. Just Imagine that 120.5 guns for every 100 people. In 2015, 2824 Children with age range of 0 to 19 years died by gunshot and 13,723 were Injured. In the 2016, 4648 young people ages 10-24 were victims of homicide-an average of 13 each day disheartening.
Among the majority about 89% of unintentional shooting deaths occur in the home as a result of children playing with loaded gun in their parent's absence.
Suicide rates are much higher in states with higher rates of gun ownership.
More strategy and policy aside the normal gun control should be in place to really tackle this problem in our society. Guns and Violence: A Summary of the Field.
What's your say on this guys?
Drop your comments
Source
Children's Hospital of Philadelphia Research Institue