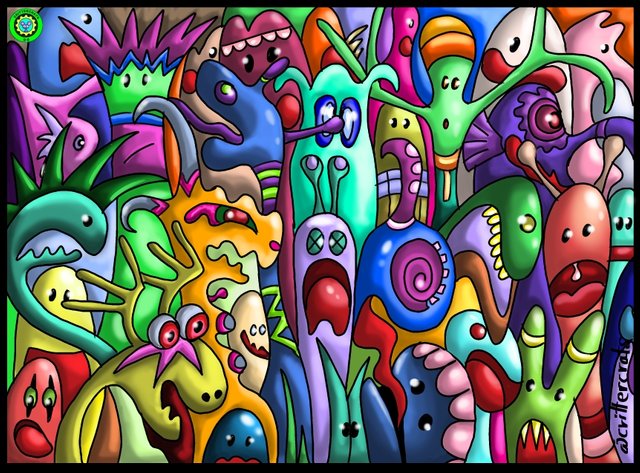 A jumble jungle doodle for a wacky Thursday. A playful and colorful art to add a variety to the blog. This type of art is always eye catching and very likeable. They are simple and don't require anything more than doodling and more doodling until you cover the page. Hehehe!
The theme for this artwork was chosen quickly with the very first strokes of it, since the first figures simulated a sort of living thing/plant. The rest flows easily following the theme. A jungle of plant-creatures all jumbled up in this colorful presentation.
This digital painting was made in a Motion Computing Tablet Pc using Maga Studio EX.
Thank you for stopping by.
Sketch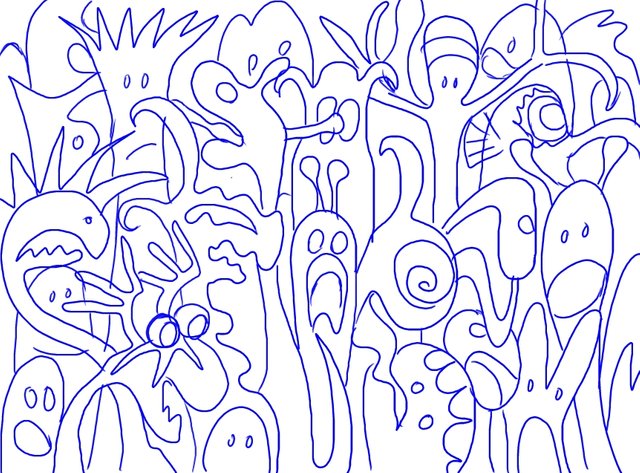 Ink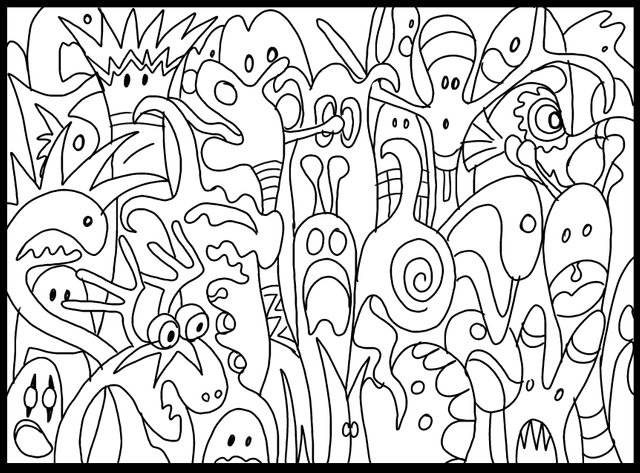 Flat Colors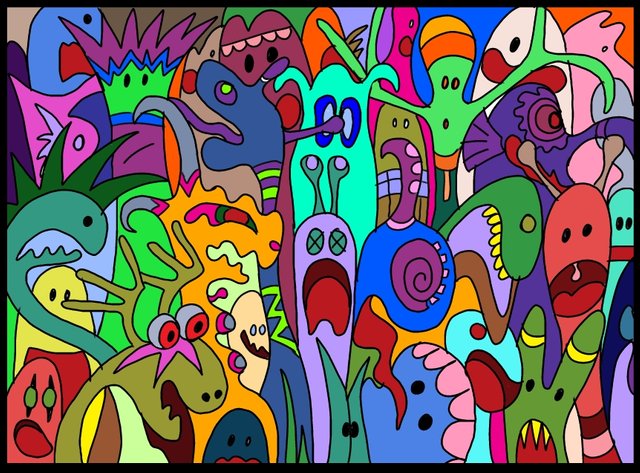 Painting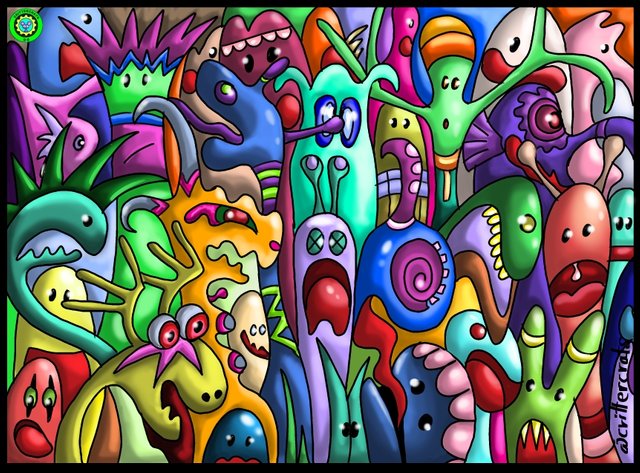 Animated Process