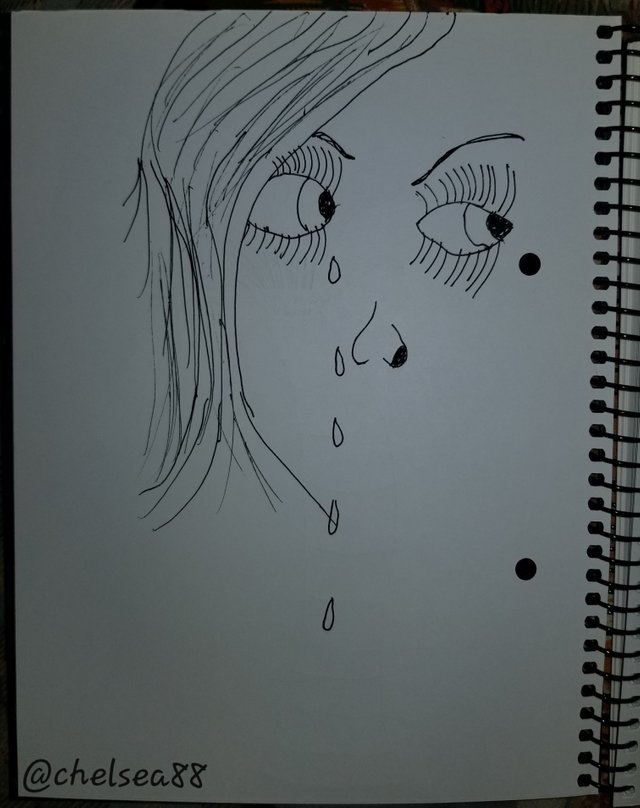 Teary girl I wish i had done better with her lashes and brows.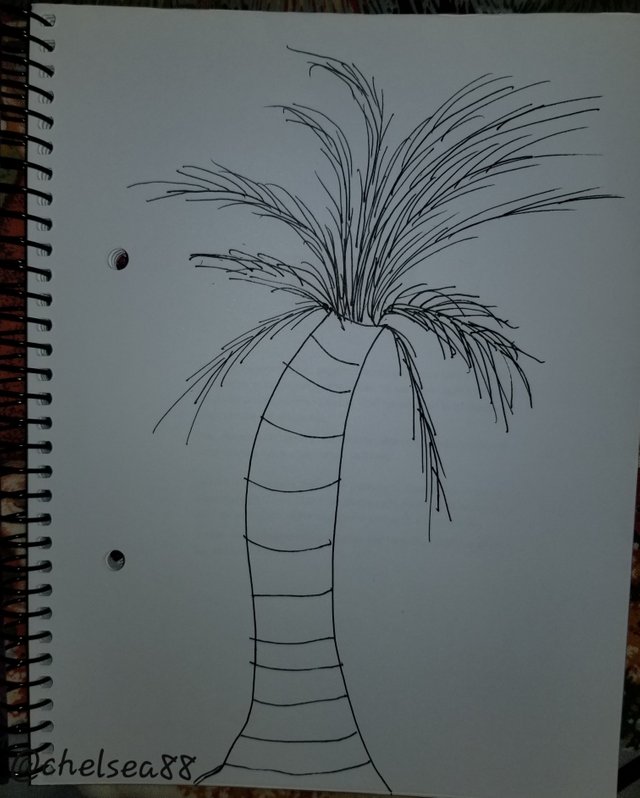 Palm tree I like the branches but the trunk is too fat.
I used a black pilot pen on a whim. Next time I am using my derwent graphic pencils so erasing mistakes is possible. Thoughts, constructive criticism, I want to be capable of drawing/ sketching better. Thanks my steemian friends!