PENCIL ART WORK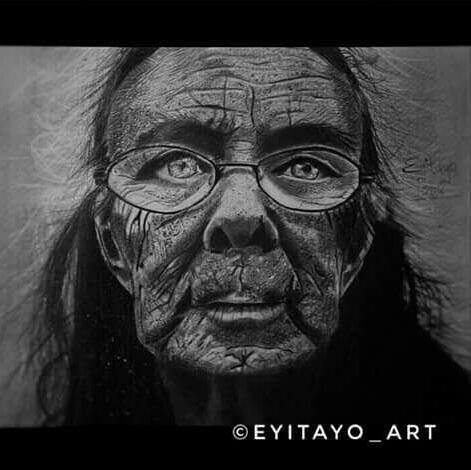 This is a pencil art work. Such a talented art work from my brother. I have posted some art works by him before now which can be found on my blog. I have seen several art work but I have never seen such art work drawn with a pencil appeared so real like this one.
I have persuaded him to join this great community to get work known by similar and like minded people but I guess he'd too busy for now. When I saw this particular art work, I couldn't but make a post about it because of the great talent and creativity attached to it.
Drawing isn't my thing, but I appreciate people, friends and family with such talent.
His art work is creative and indeed unique. He usually make a pencil portrait here in Nigeria for #25,000 (50cm length and 38cm breadth) which is equivalent to 59SBD OR 48 STEEM base on the current exchange rate.
When I asked him how he do charge his customers, this was what he told me:
The highest size my board can take is 50cm length and 38cm breadth. So for that, I charge #25,000 (59SBD OR 48 STEEM)... Any lesser size is #20,000 ( 47.6SBD OR 38.46 STEEM) base on the current exchange rate.
Then the client pays a compulsory cost of #2,500 (5.95SBD OR 4.8STEEM) for the frame. Except if it's only the soft copy the client wants.
So if you're interested in getting a portrait for yourself or your love ones in pencil drawing you can contact me and I am very sure you'll be wowed with the outcome.
Thank You!