Health Minister Dr Myint Htwe public apology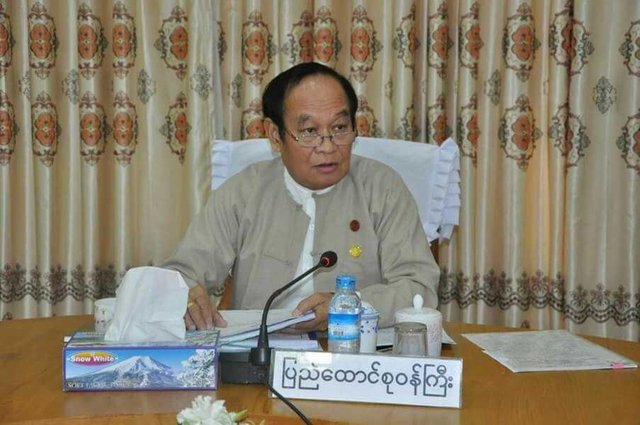 Held on April 10 in Surrey national consultant on Aung San Suu Kyi and the people's peace talks about drugs in excess hospital said the Union Minister for Health and Sports, Dr Myint Htwe apology in April 1, Health and Sports Date announced.
"Held yesterday (10-4-2018) please apply in peace talks, said the opinions and comments on social networks has increased alternative to my 0 employee experience. Hence, the revered national consultant fluids during the peace talks, we said, Listen to the previous review. My reply to the complete lack of full, accurately, that I found the lack of 0 is not satisfied. My reply to the people on the staff were a certain frustrations and grievances Show My only reply needs, vulnerabilities We apologize for the filters. Therefore, trying to bury the heart.. And its step-by-step, in collaboration with staff from the country, you can free up all the knowledge of all the pairs will continue efforts, "the statement said.
The peace talks, Ma Nam Sai (Accounting Supervisor, Eskkal Hotel) payments fees incomplete hospital treatment 0 employees' health care needs, according to the existence of discrimination, and this one is no peace.
The statements and answers about health hospitals drugs and some drug excess had been added until Expiry Sunday.