Random Portrait #3.0
Hi Steemians! Today I have been drawing a random portrait of a girl: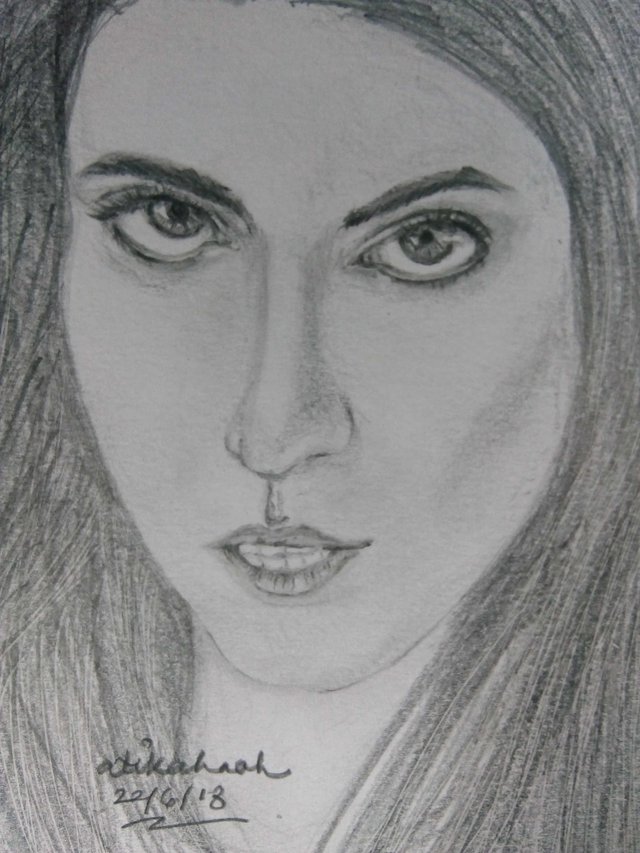 As usual, I only draw using pencil, black and white because like I said before, I'm not confident enough to use colours on my portrait drawing. I'll try it soon.
It's been awhile since I drew a portrait and to be honest, I'm not really satisfied with the result. I don't know what's wrong, it just seems incomplete.
The process is simple, I start with sketching the face using the H pencil: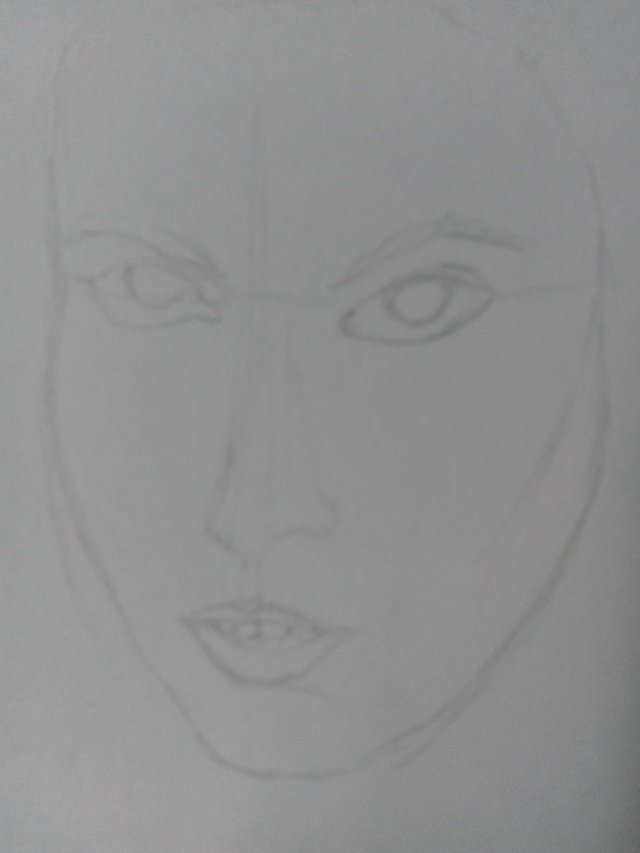 Next, shading and detailing some parts using the same pencil: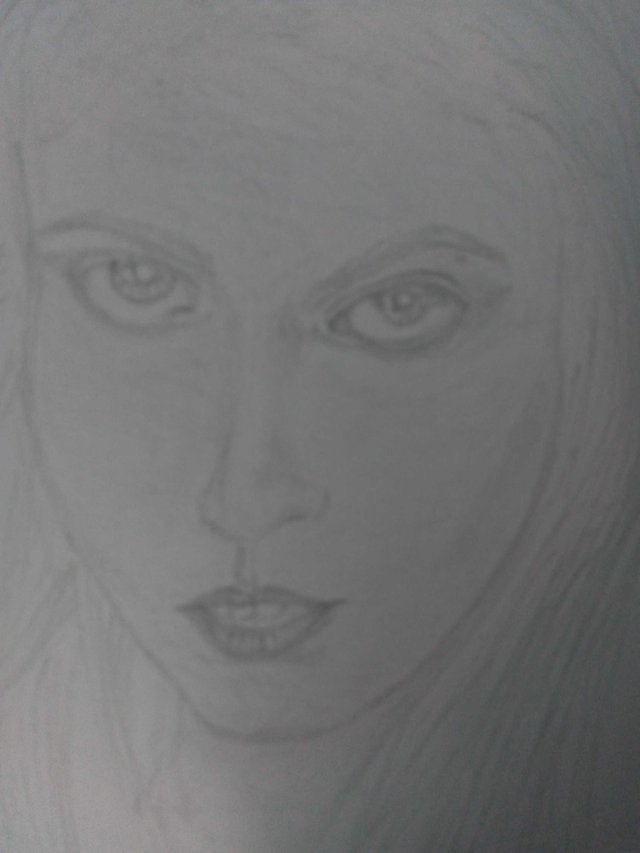 Start drawing the details of the eyes, nose and mouth
Then, darkening the eyebrows, drawing the eyeballs with more details, and darkening some parts and lines using 4B pencil: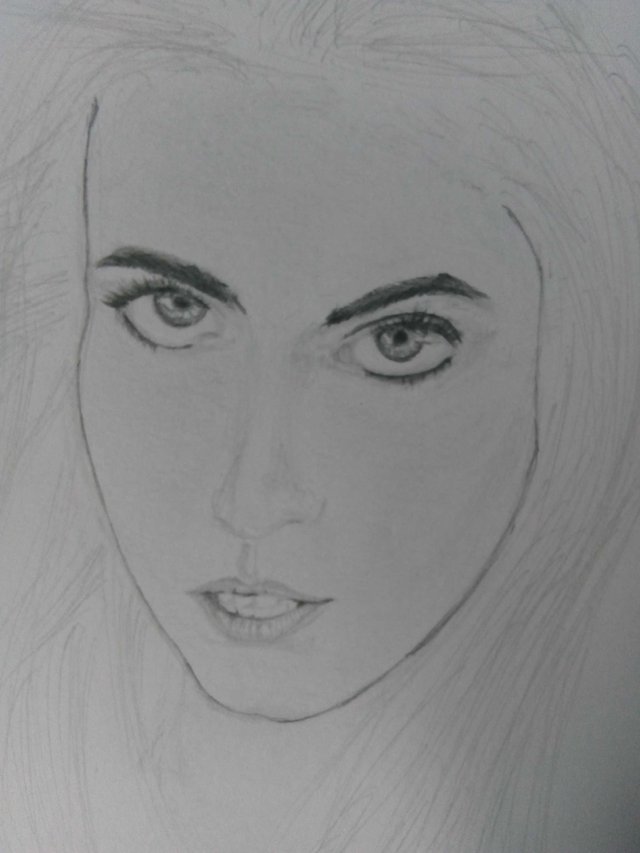 At this part, I'm quite confident that my drawing will go well. Lol.
Focusing more on the eyes: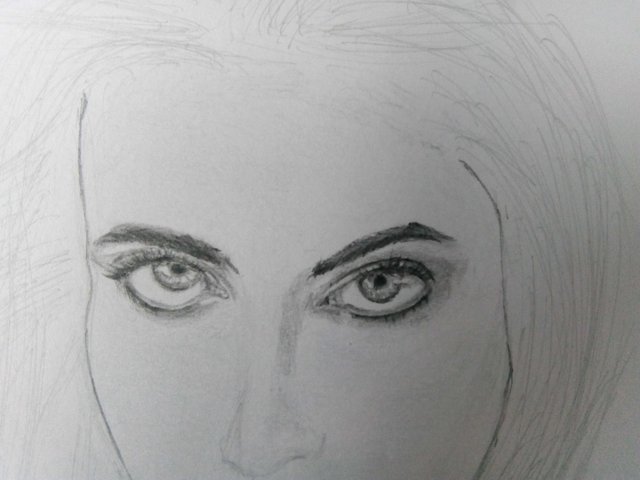 Shading process using 2B pencil: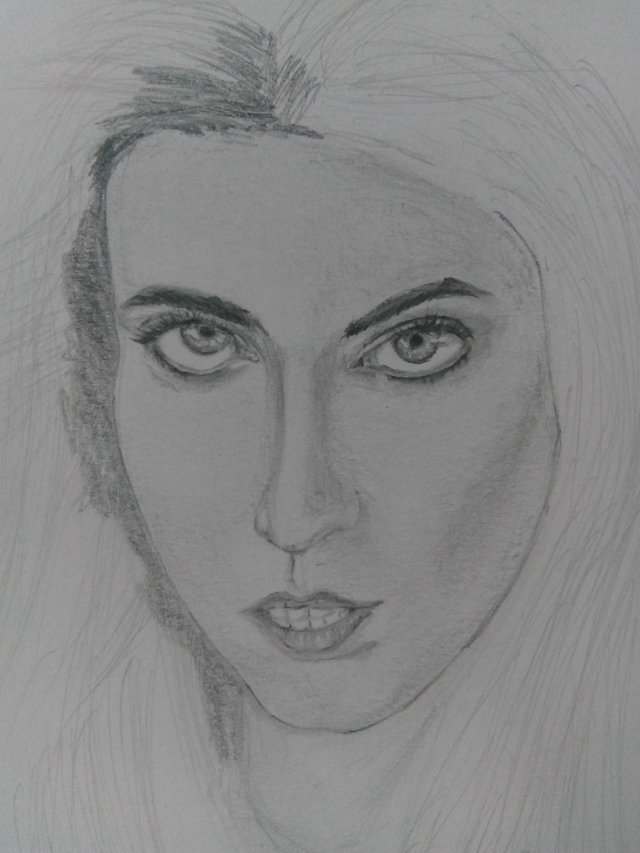 And nahh, this is the final product: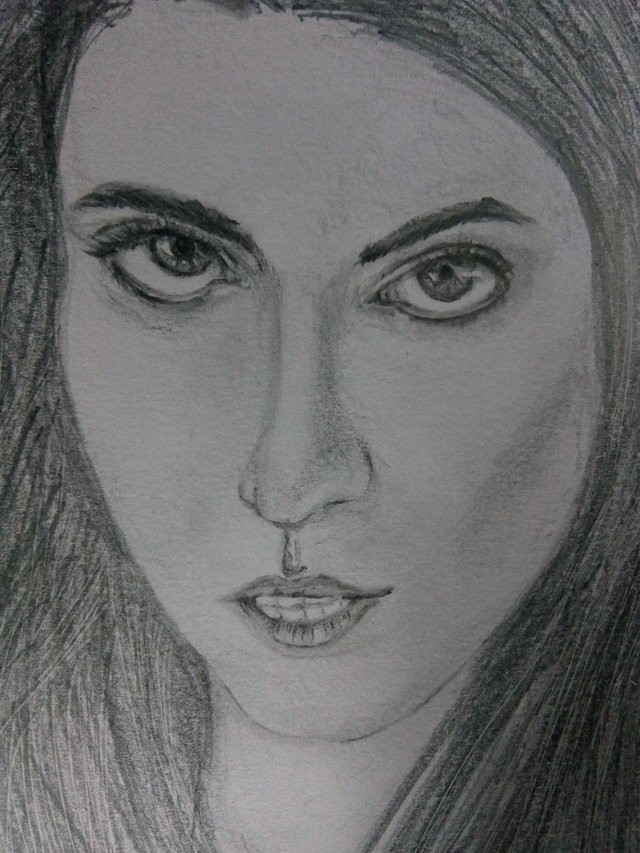 So what do you think about my drawing? Am I doing it right?