This is one of my very old pieces...
I was experimenting with abstract textures
with acrylic paint on toned paper,
then bringing forth what I am seeing
and working on details with a pen.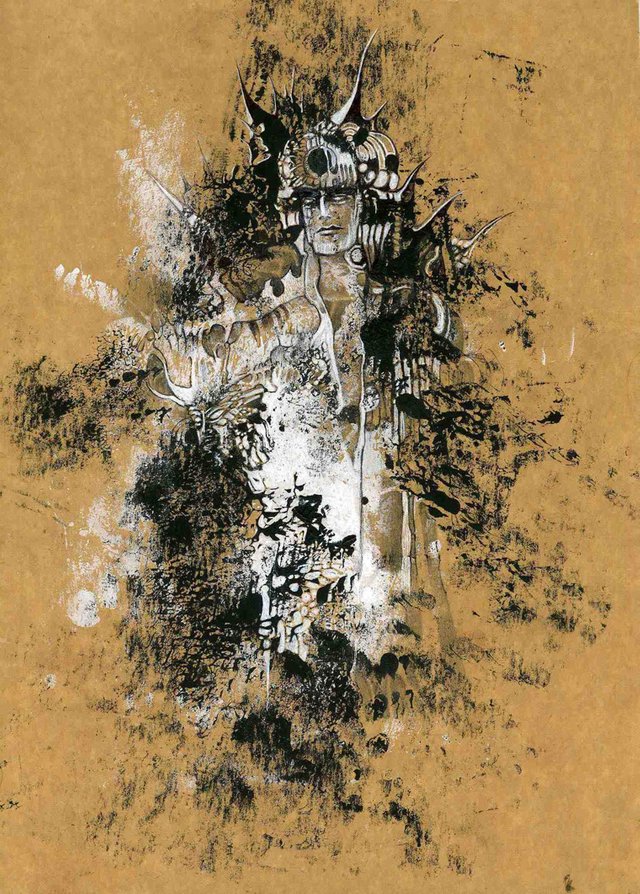 Facing the unknown,
where our imagination can run free
is a great way for us to reflect and
learn about ourselves.
We are able to express from deeper aspects of ourselves,
beyond the control of our ego's.
The unknown in truth is the greater part of us.
This being that came through
is able to see through the veils of illusion
and travel dimensions.
He is a wayshower,
shining the light on the path,
through the darkness into the light,
and the unity consciousness.