Scream of Silence ~ colored pencil art from within

"Scream Of Silence"
colored pencil drawing on paper
19.5 x 27.5"



This piece came through around 15 years ago or so.
It is an exploration within,
through the layers of consciousness,
in the search of the true self.
It is a reflection on my evolutionary journey
through my old realities,
expansion into the higher potentialities
and a vision of the other timelines,
right before I surrendered my old self
and made a leap of trust into the abyss of the unknown.
It is about my journey of reclaiming
my power and my voice back,
the process of learning of how to use
the energies moving through me more consciously,
releasing and expressing them creatively,
to create the beauty,
using my personal will and intention,
and co-creating with the higher forces at work.
It is my awareness shifting,
in the journey of ascension.
the unconscious becoming conscious..
the invisible becoming seen..
What's been repressed,
has to be expressed
to create a free flow again.



This piece was being born
in the flow,
in the trance states,
in surrender for the sound.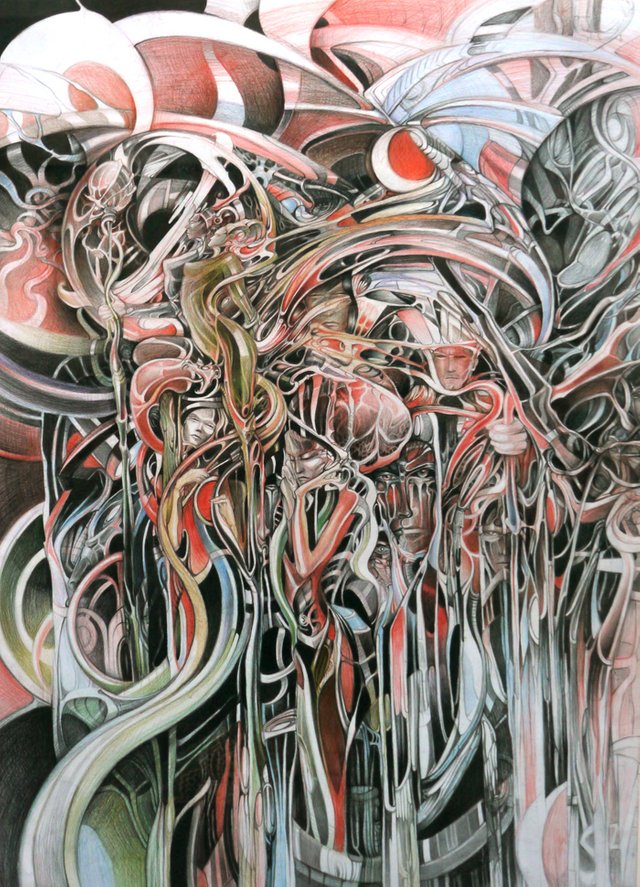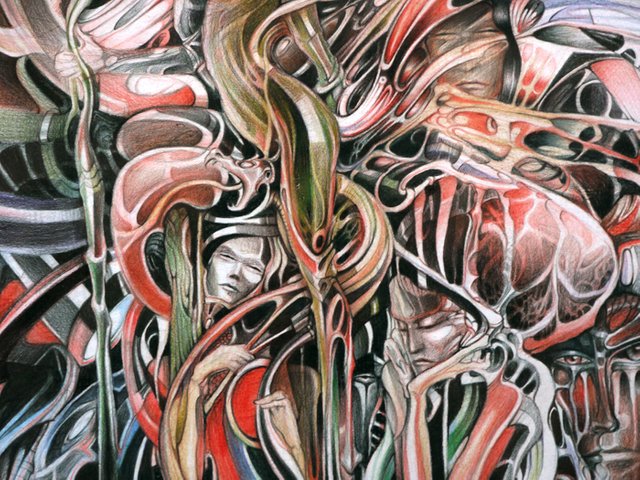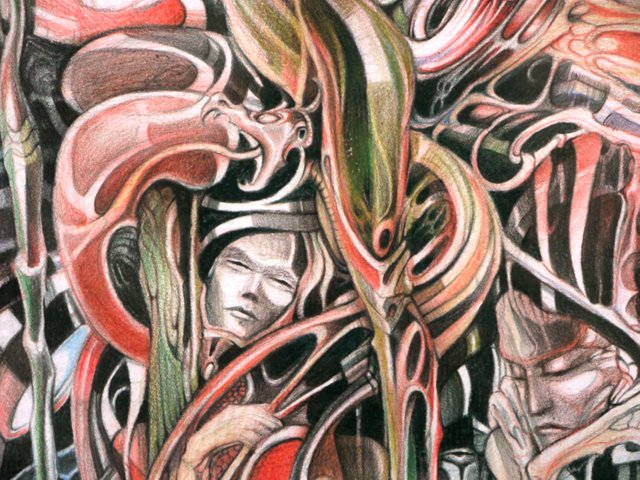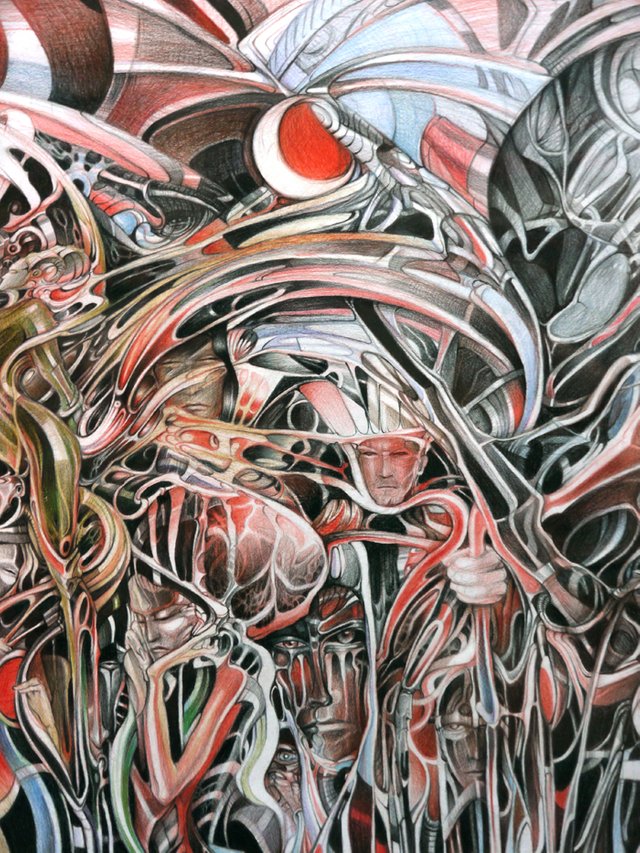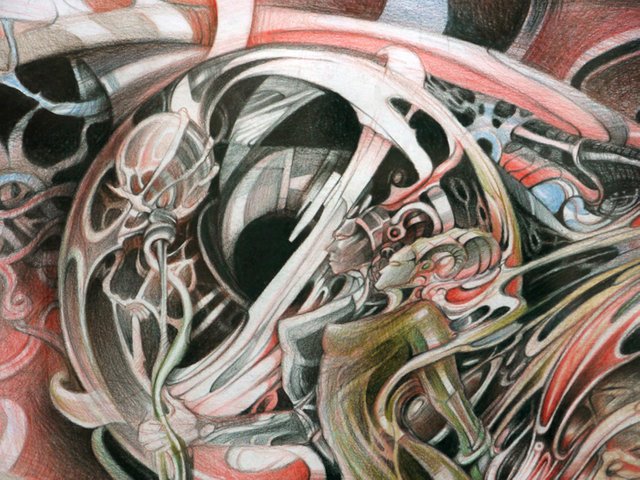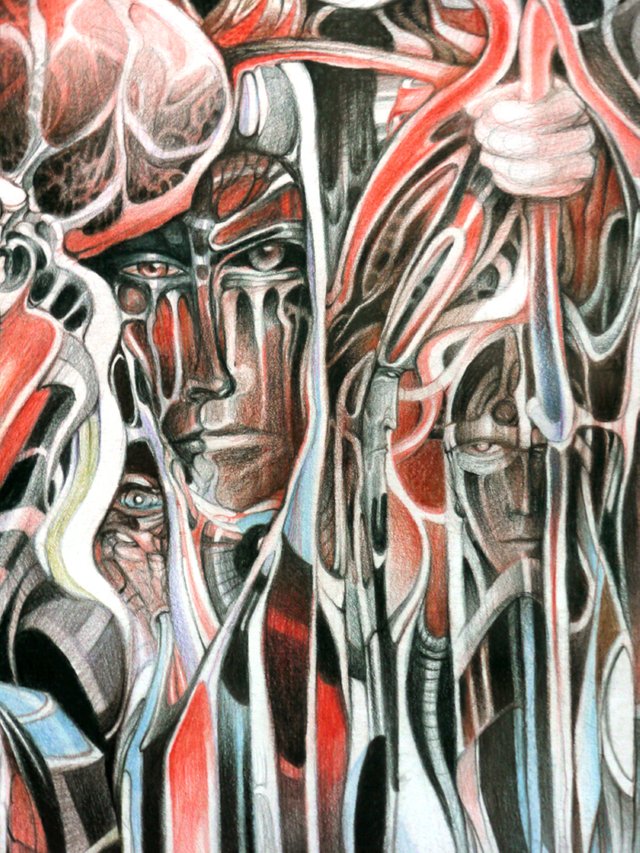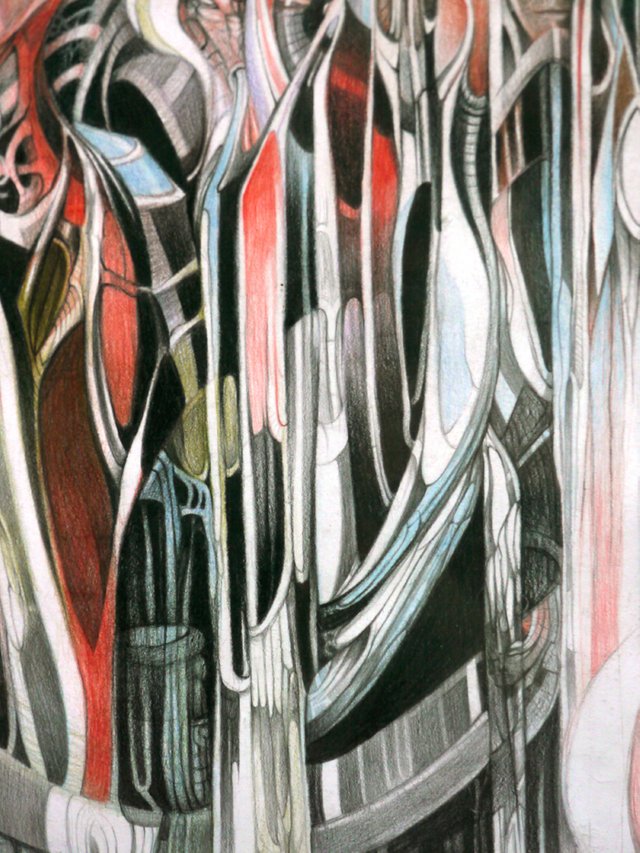 #coloredpencil
#drawing
#inner
#spirit
#journey
#awareness
#consciousness
#evolution
#creativity
#create
#silence
#empowerment
#healing
#voice
#guidance
#trancestates
#surrender