Hello Steemit friends, for this opportunity I made a drawing of a famous multiplayer game created by Supercell, I love this game and I know that many of you too, in this case draw the character known as PEKKA, one of my favorites along with the king.
你好Steemit朋友,為了這個機會,我畫了一個由Supercell創作的著名的多人遊戲,我喜歡這個遊戲,我也知道你們中的很多人,在這種情況下畫出PEKKA這個角色,我的最愛之一 國王
For those who do not know this game, I explain, Clash Royale: is a game that combines elements of collectible card games, tower defense and action strategy in real time. Now who is PEKKA? the character that I have drawn, what is P.E.K.K.A, a samurai or a robot? Nobody knows! His armor absorbs even the most powerful of blows. He has two large sharp horns on either side of his head, and he wields one or two swords according to his level. The partner that I drew up on the left is a companion that appears in the conversations of the multiplayer battles known to this character as the King.
對於那些不了解這款遊戲的玩家,我解釋說,"衝突皇家"是一款將收藏卡牌遊戲,塔防和行動策略元素實時結合的遊戲。 現在誰是PEKKA? 我畫的角色是什麼,P.E.K.K.A,武士還是機器人? 沒有人知道! 他的盔甲甚至能吸收最強大的打擊,頭部兩側有兩個尖角,根據他的等級揮舞一把或兩把劍。 我在左邊畫的伙伴是在這個角色稱為國王的多人對戰中出現的同伴。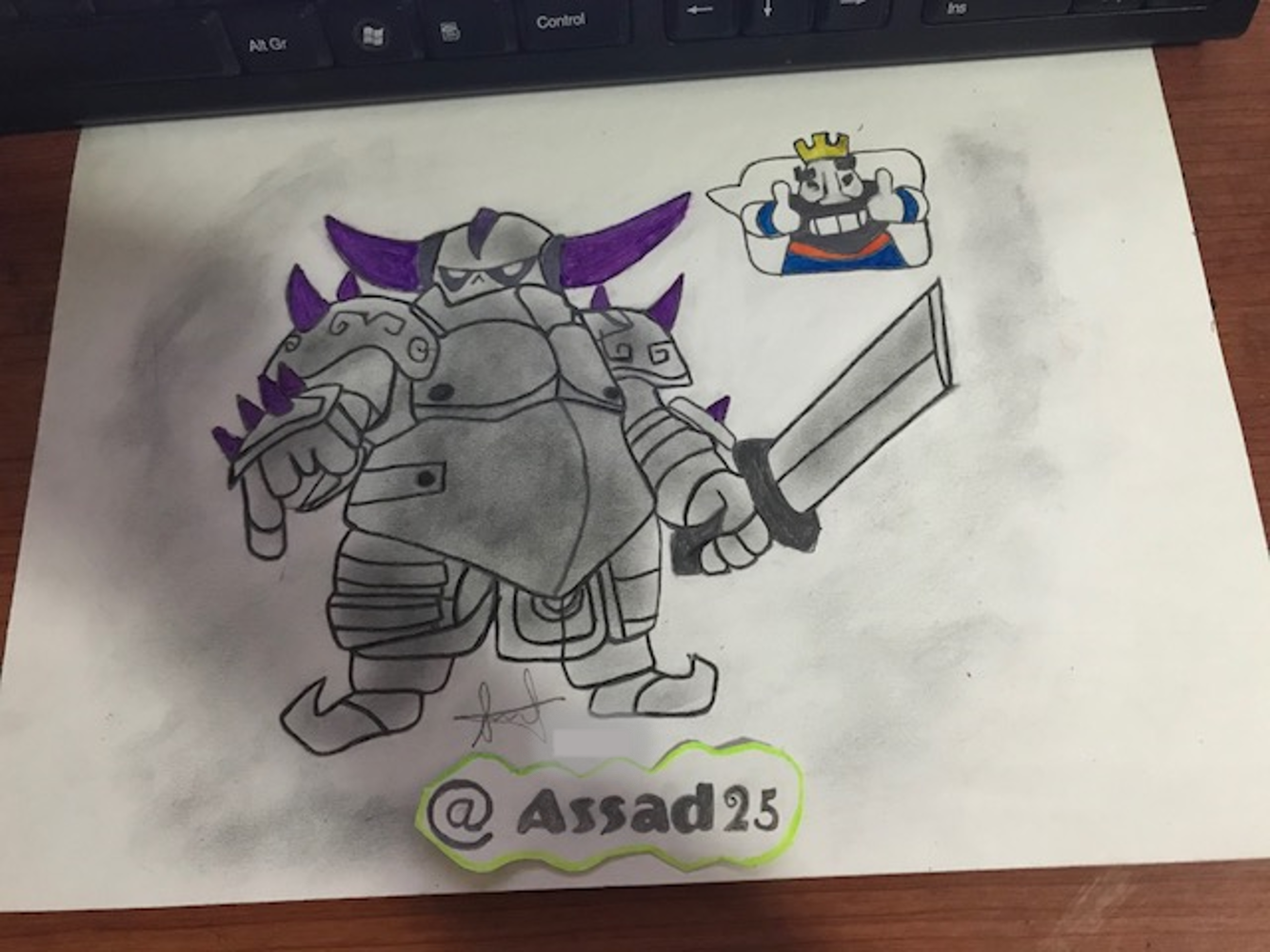 Now I show you the step by step of my drawing/ 現在我向你展示我的繪畫的一步一步
STEP 1:My first step was the sketch of the drawing and make his armor suit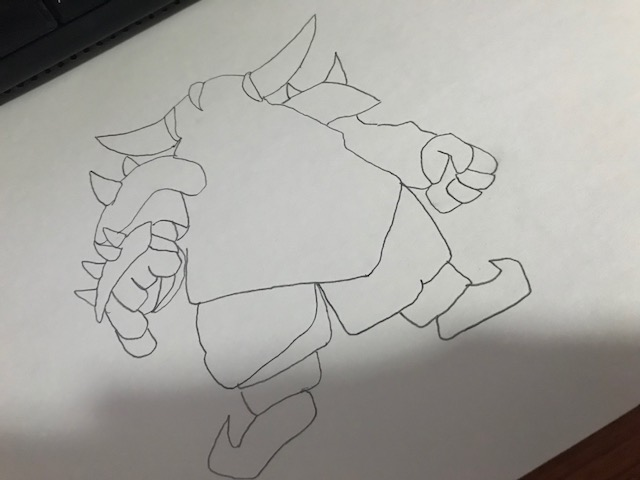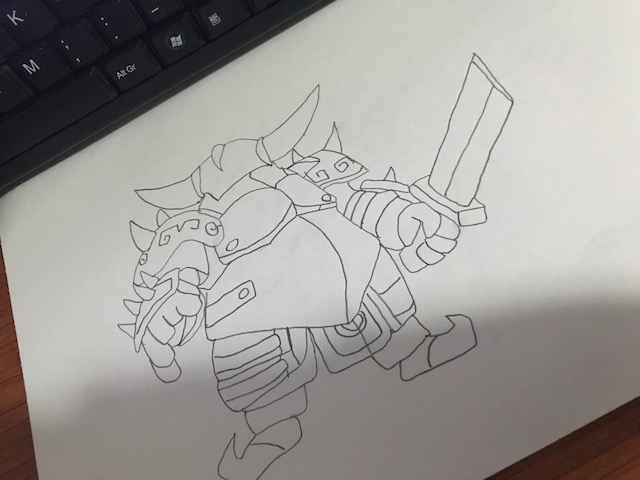 STEP 2:in this step I made the eyes of the PEKKA, and began to make the silhouette of his companion and the rest of the details.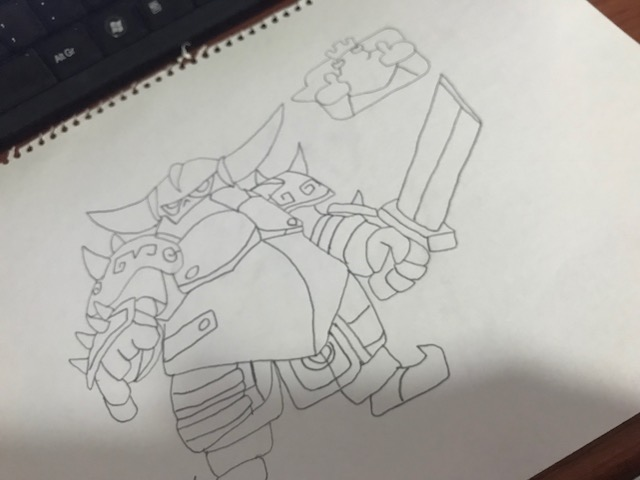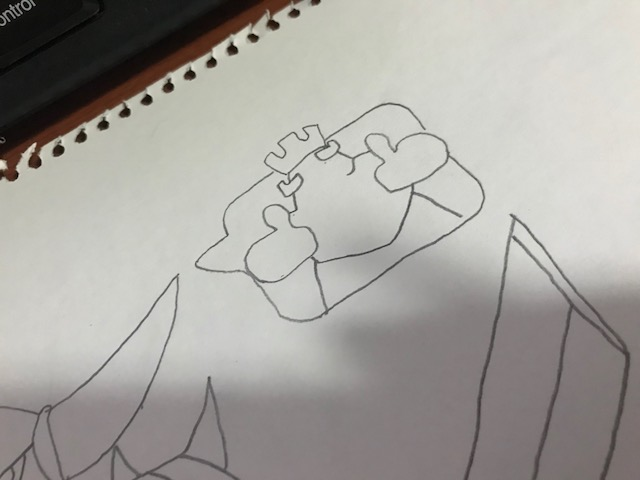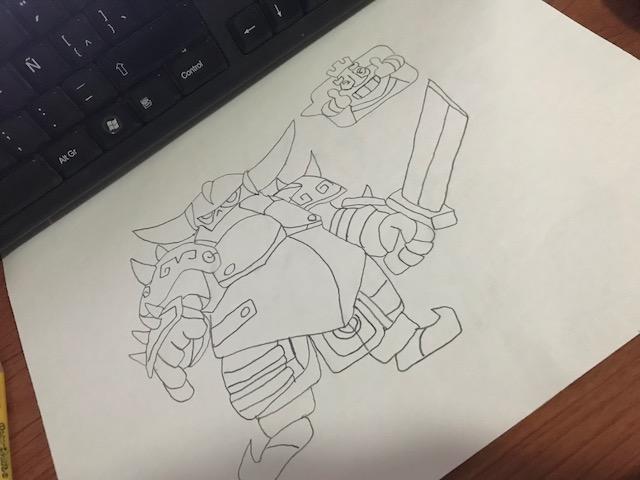 STEP 3 :In this third step, I took charge of coloring the eyes of the PEKKA dark and the king's beard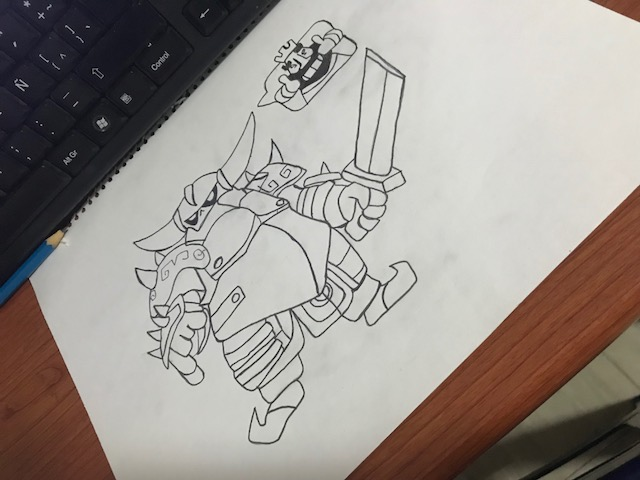 STEP 4 : As a fourth step I started painting and shading the drawing until I got the final result I wanted..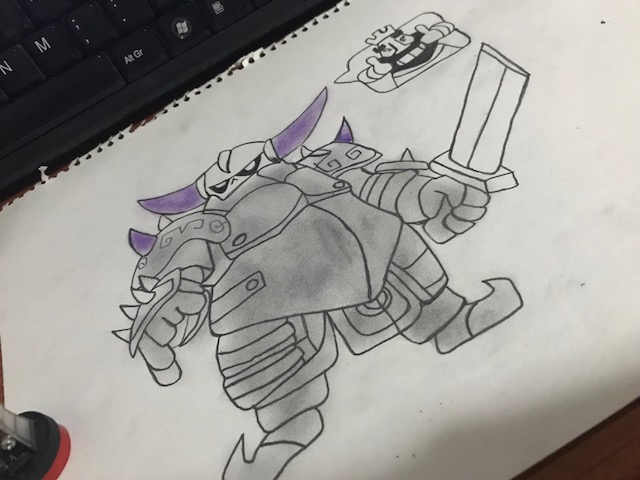 FINISH DRAWING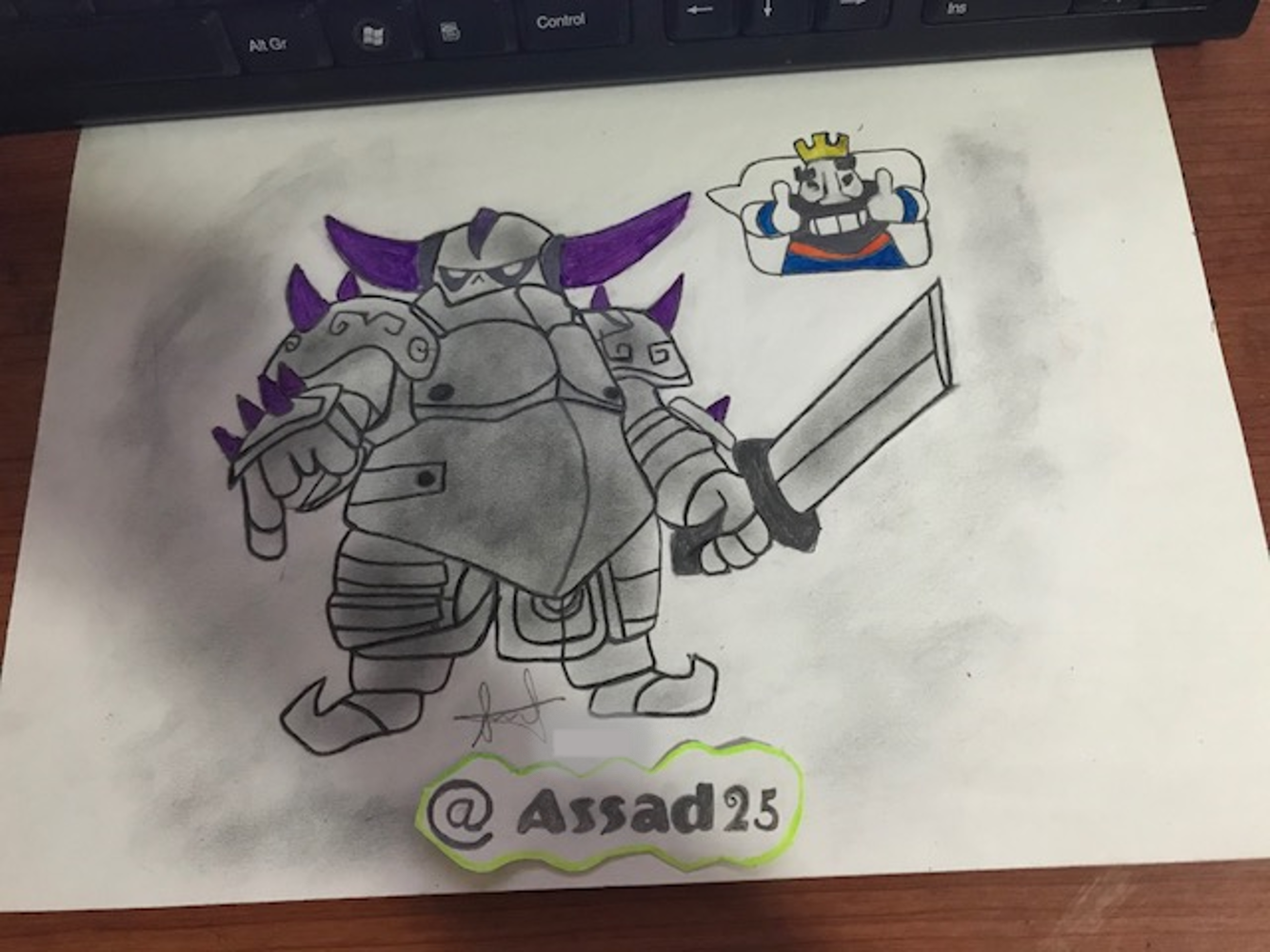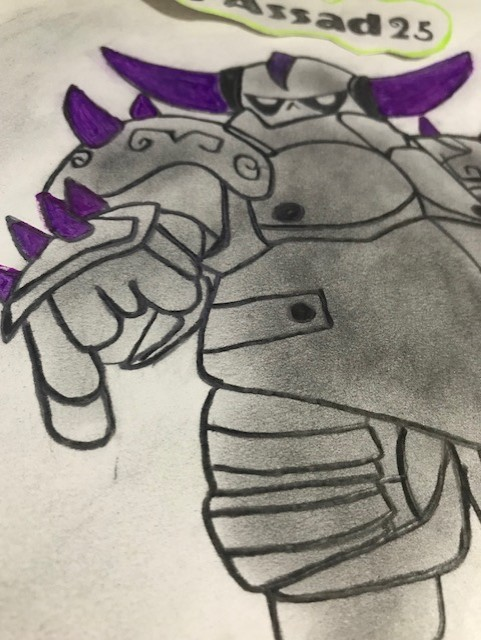 Hope you like it, If you have not yet played this game, I recommend it is available for Android, IOS, greetings friends, I hope your comments.
-Comments, upvote, resteem -Account: @Assad25