Welcome again to another great session where you will learn...
materials include
charcoal pencil
-medium and soft
water colour pencil
2b mechanical pencil and eraser and,
cotton bud and tissue
step 1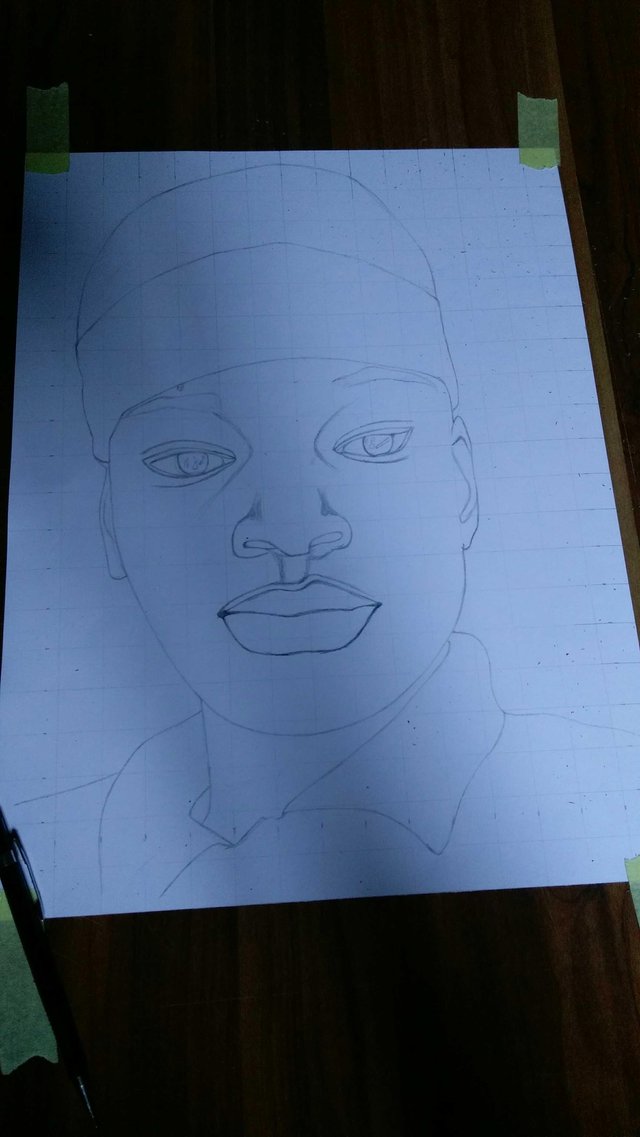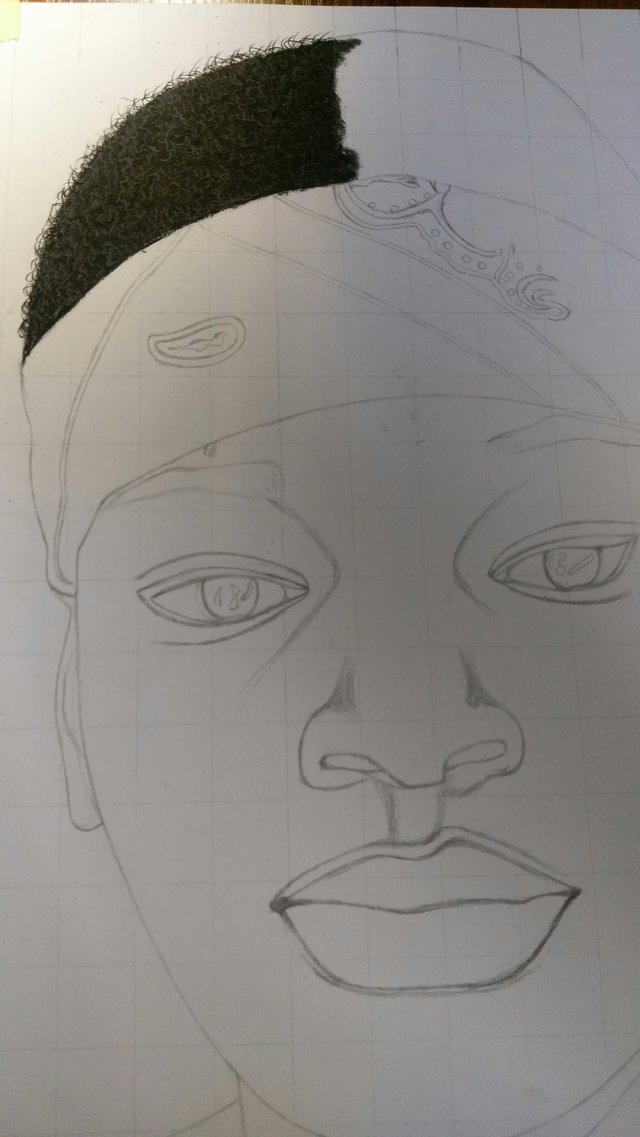 ---
Using 2b mechanical pencil, I sketched again, ensured I got everything perfectly okay and then started with the hair using my charcoal pencil dark while the white pencil created the brownish areas on his hair....
step 2
A tutorial video...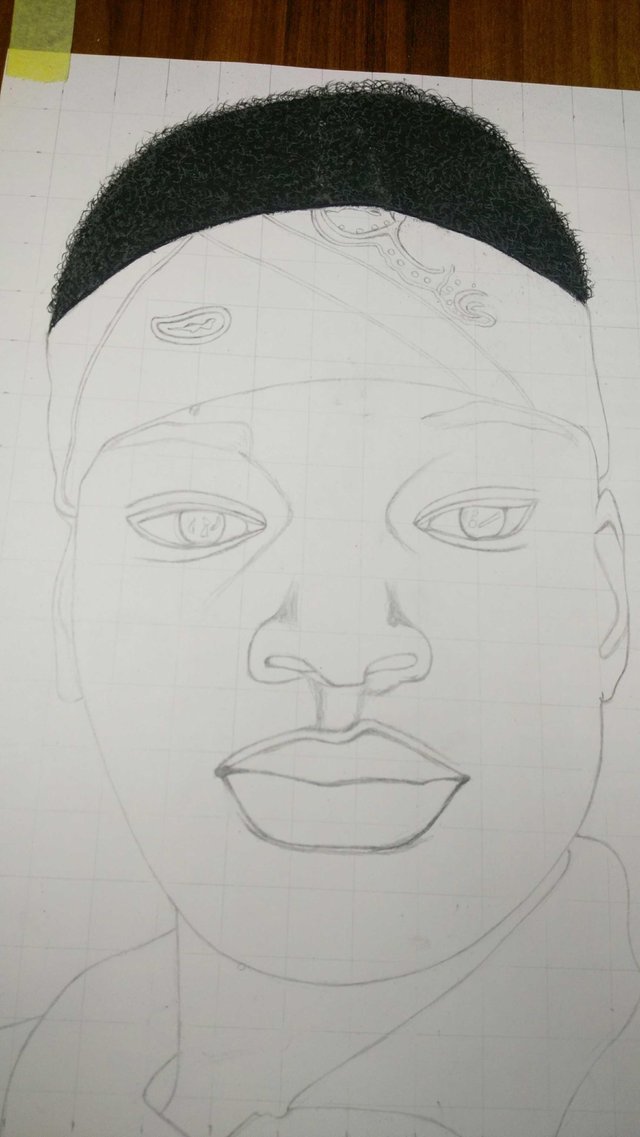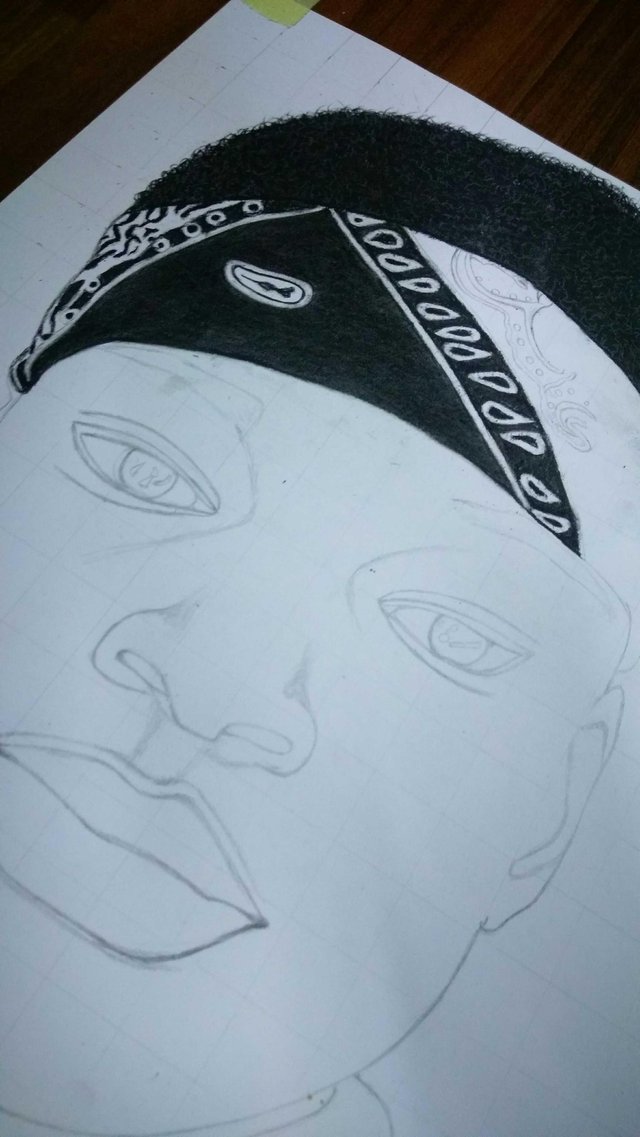 ---
So I concluded his hair and then started with the bandana using my charcoal pencil medium... but before then I had traced out all the lines on the bandana...
step 3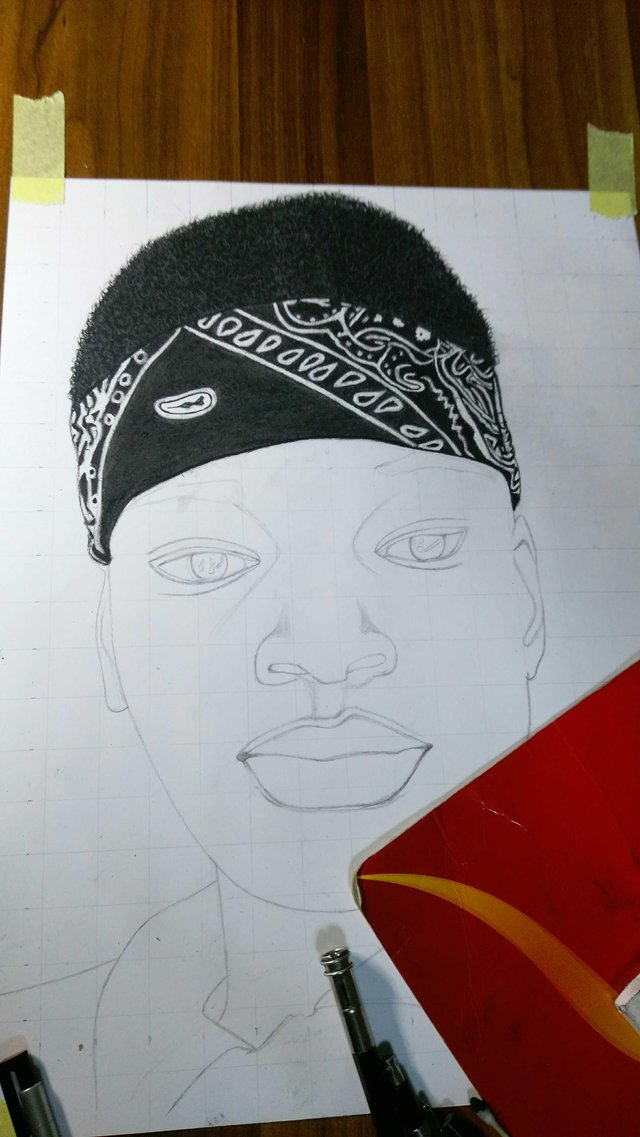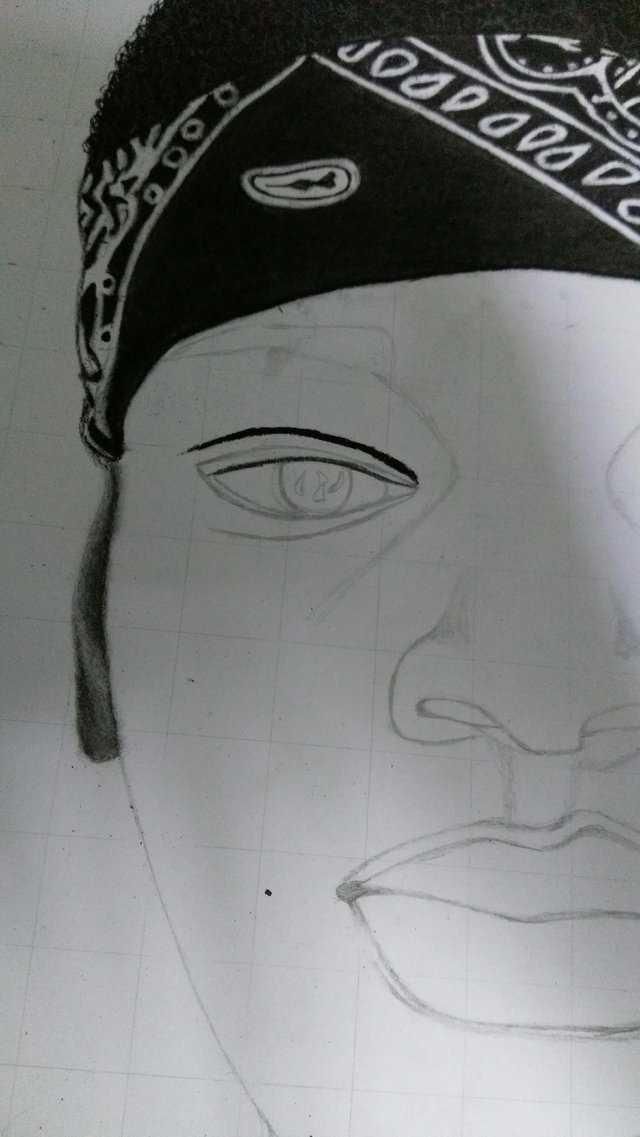 ---
At this point I concluded his bandana and started with drawing his eyes... this part is the most key and amazing part of a drawing that if you miss it you miss the whole drawing... so all steps in doing it are provided here in the next step
step 4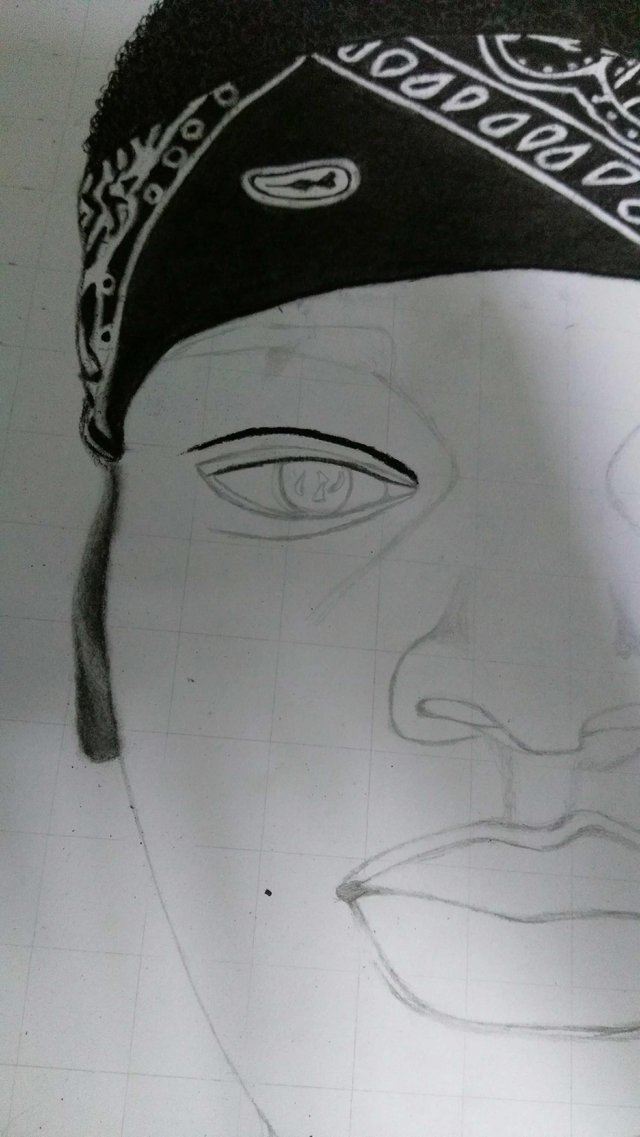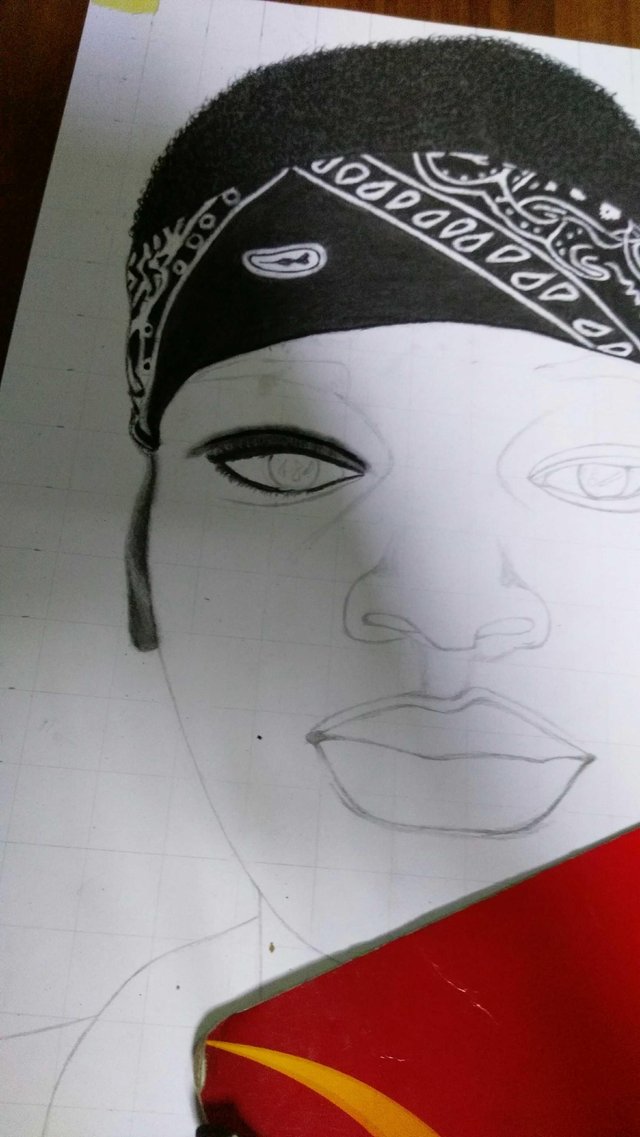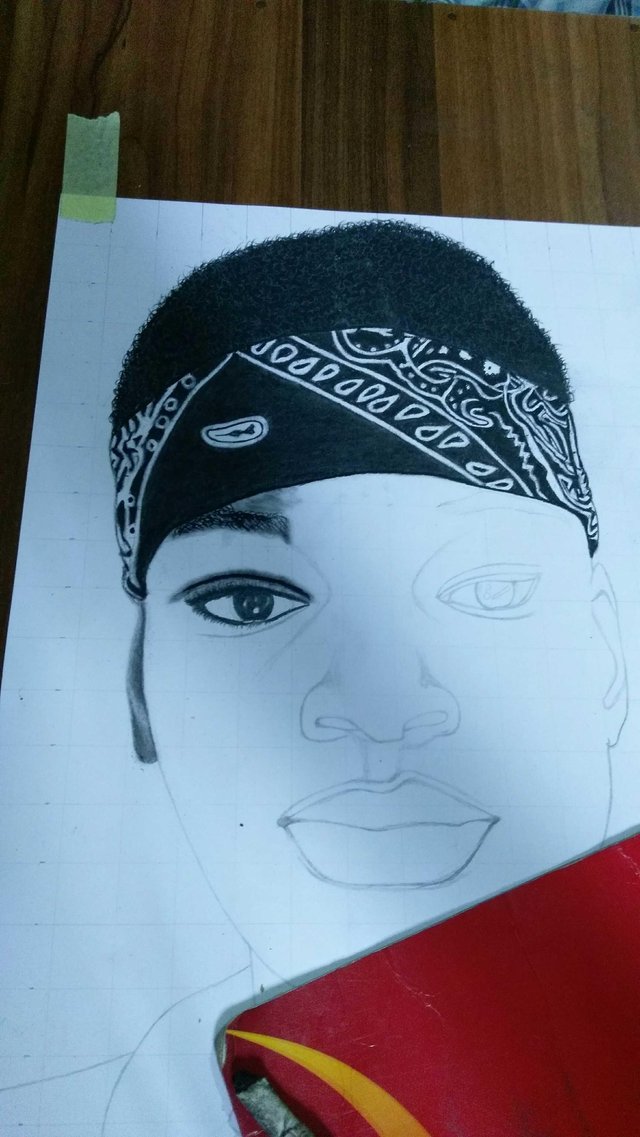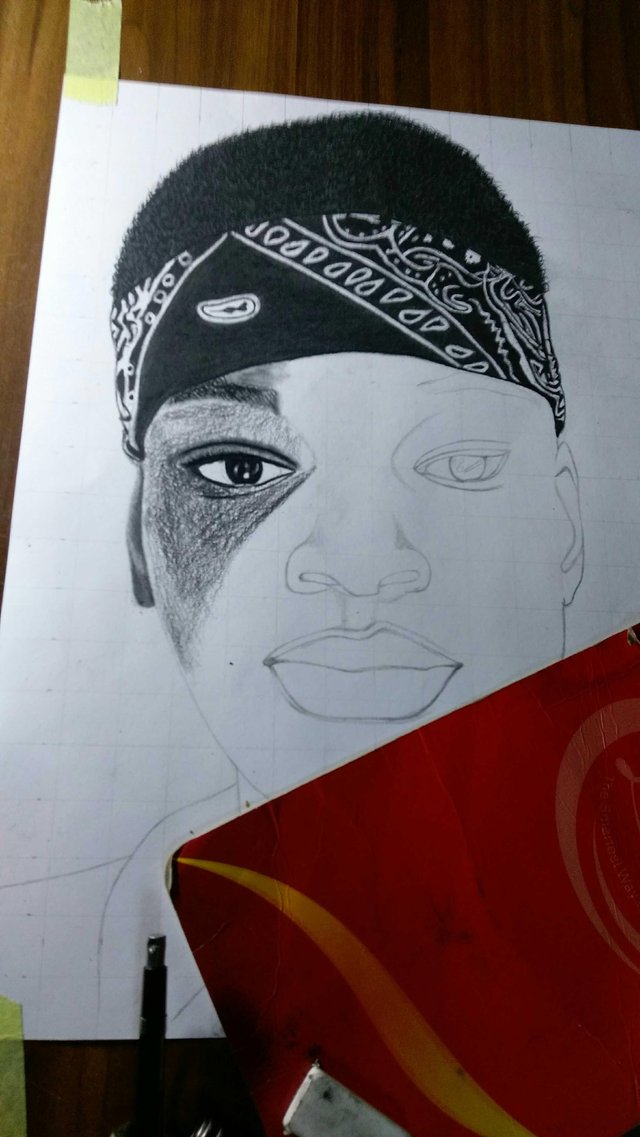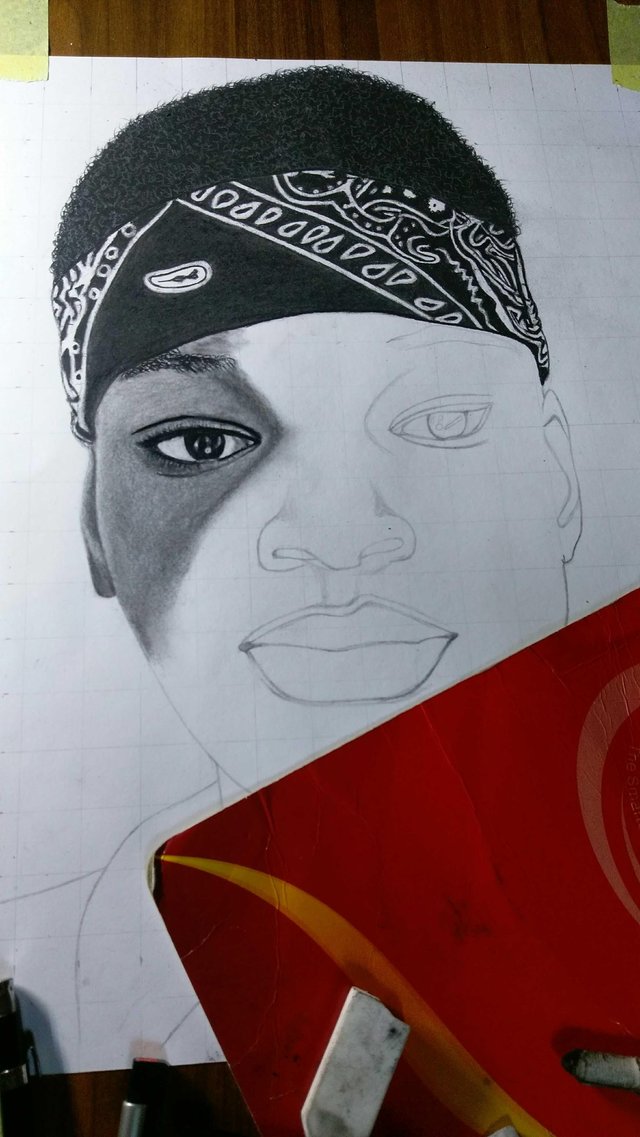 ---
So this got me thinking, drawing things in this way isn't easy but it is the best way to drawing cause you get to pay attention to details. Just take your time to observe all what I did there and try to learn one or two things... for the shading I used my charcoal medium and the eye brow I used charcoal soft. Then the eyes I used my water colour pencil on it... you see the combos right, that's how it is done...
step 5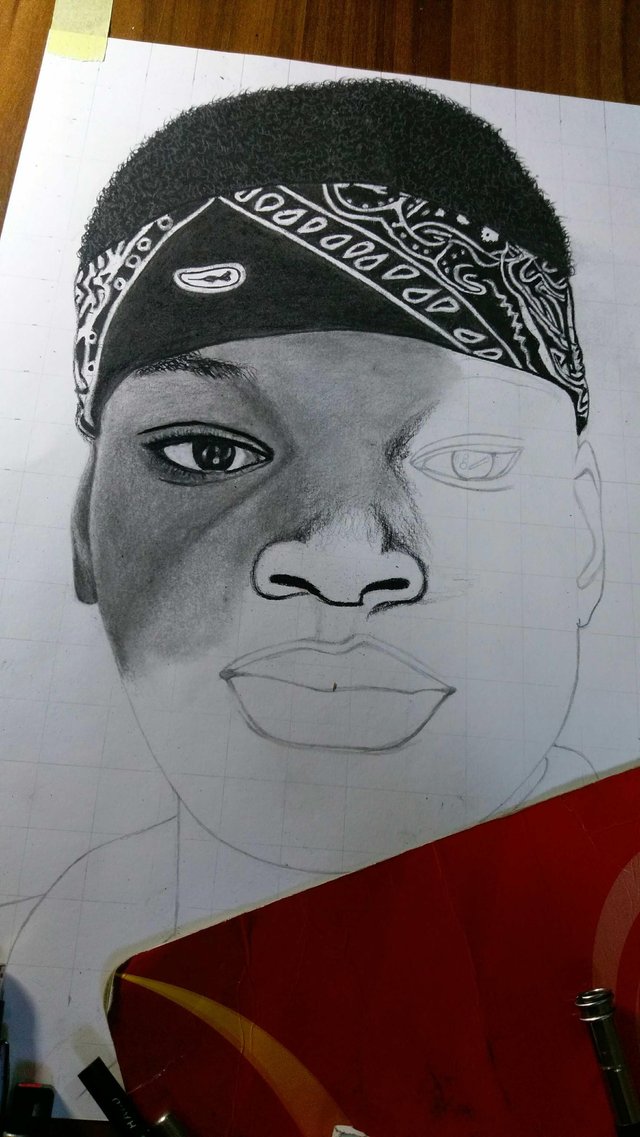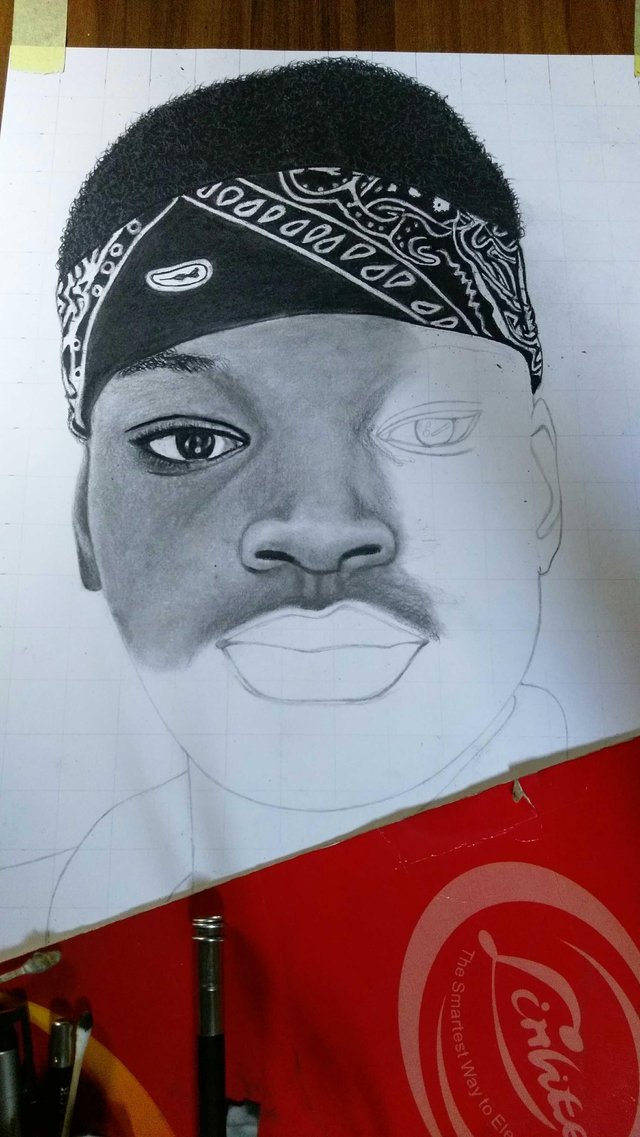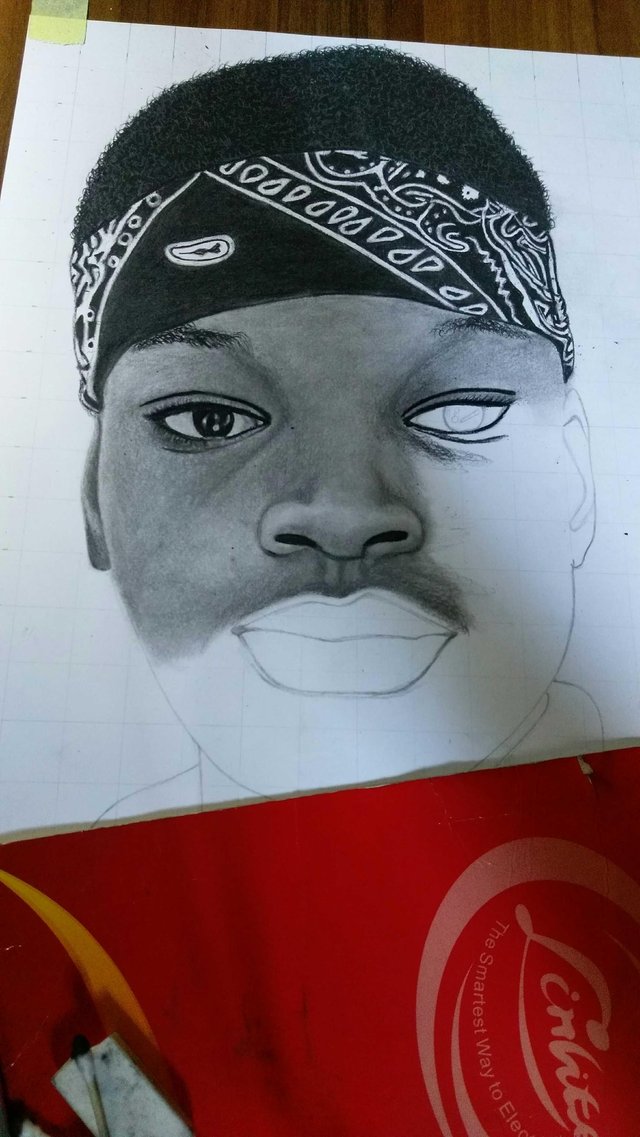 ---
So then I continued shading and blending with my
Charcoal pencil medium and cotton bud... this video session shows how I do my shading technique... this style ensures me a smooth shaded skin in return. Everything I did for the first eye goes for the second... as well as the nose that I used medium charcoal to create the holes...
step 6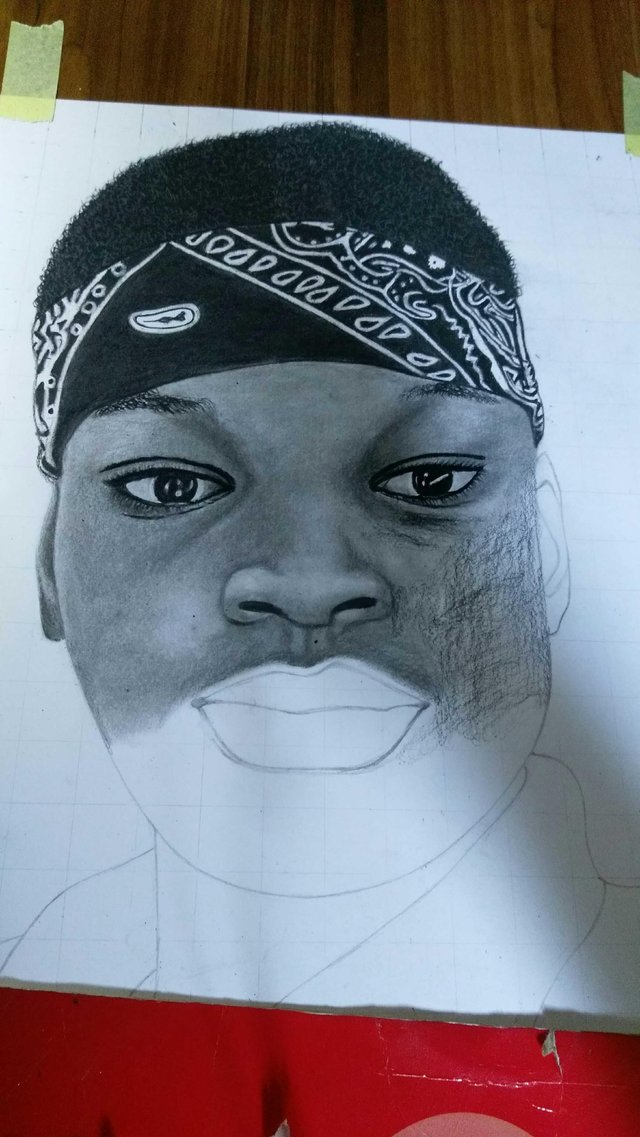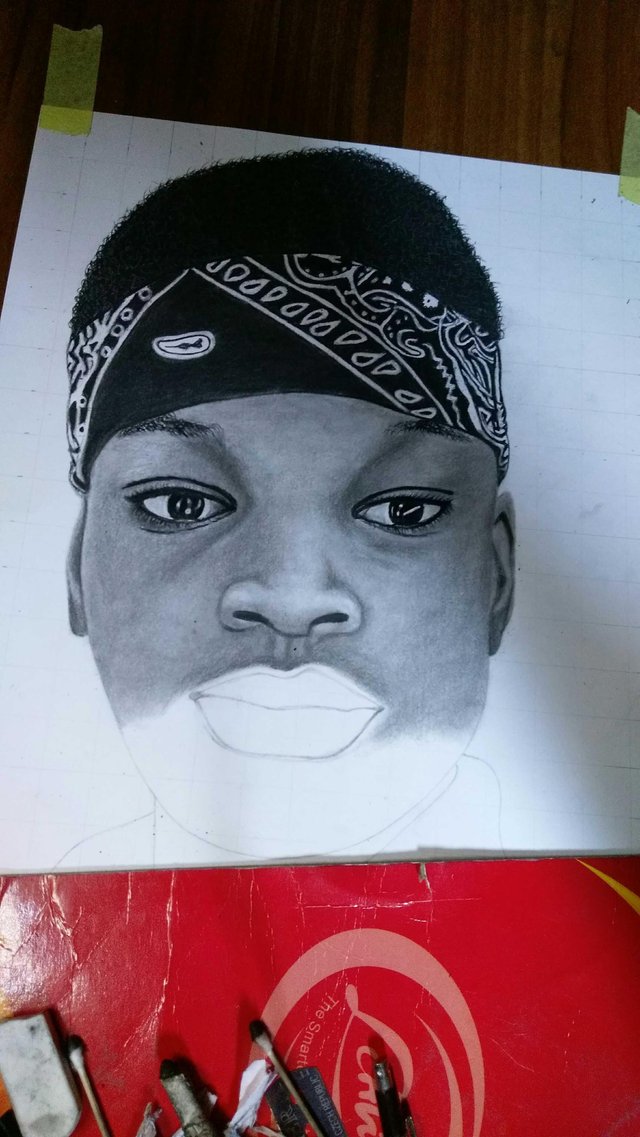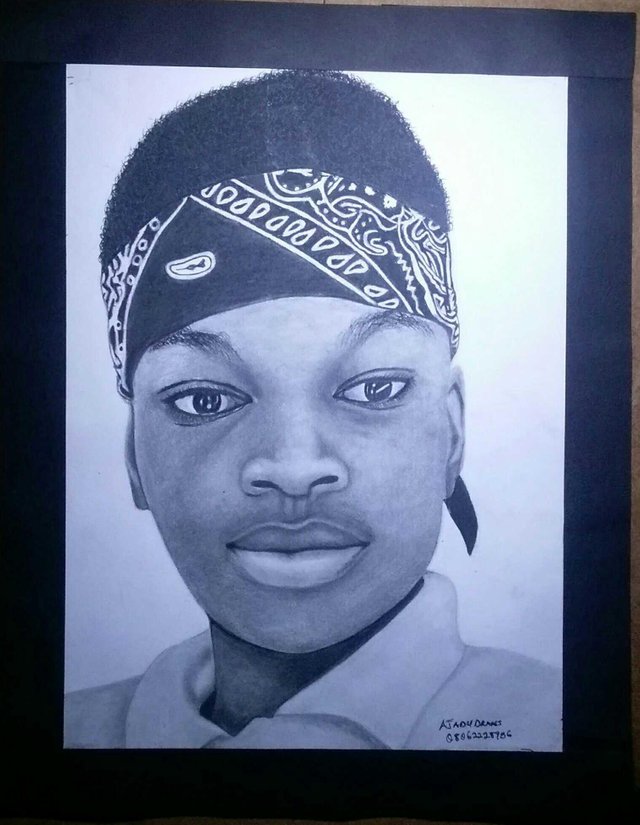 ---
Using the same pencils, I created the other part of his eyes, mouth, jaws etc. Then unto his neck I went darker, I applied mire pressure to me medium charcoal pencil which gave me a very dark effect separate his neck from his head. Then I blended...
On the part of the shirt, I used my 2b mechanical pencil and cotton bud all through and tissue to do the smooth shading, hence the final piece you see...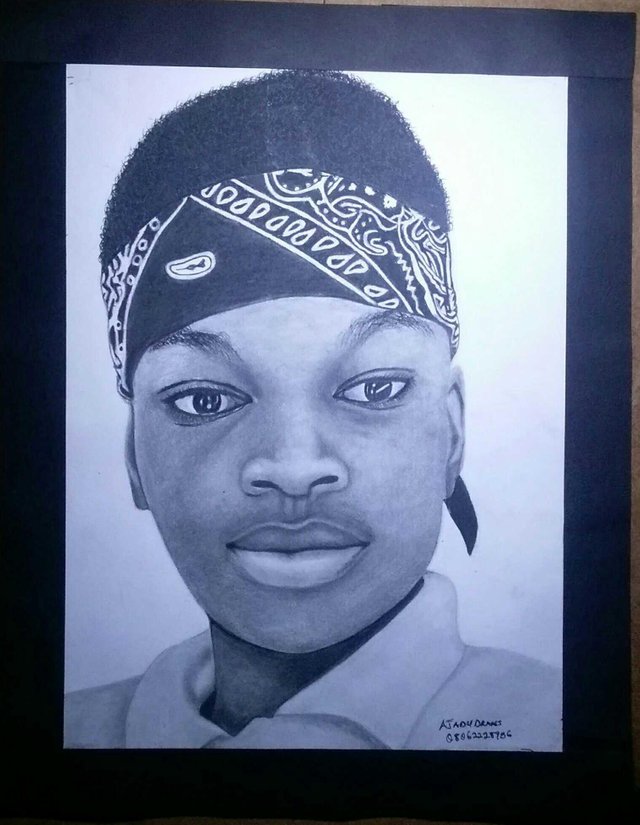 I hope you all learnt from this again...
See you all soonest...