Right now I have space in my schedule to do some custom art. To have me create something custom for you isn't complicated, it's actually pretty simple. Tell me about your ideas, what colors you're into, and your budget range and we go from there.
I can use almost any idea as inspiration for a custom Mandala. I can use astrological signs, seasons, song lyrics, I can get inspired by a picture, or an emotion. Tell me how you want the art to make you feel!
A 10 x 10 inch custom Mandala painting I did for a patron in New Jersey - "Fairy Portal"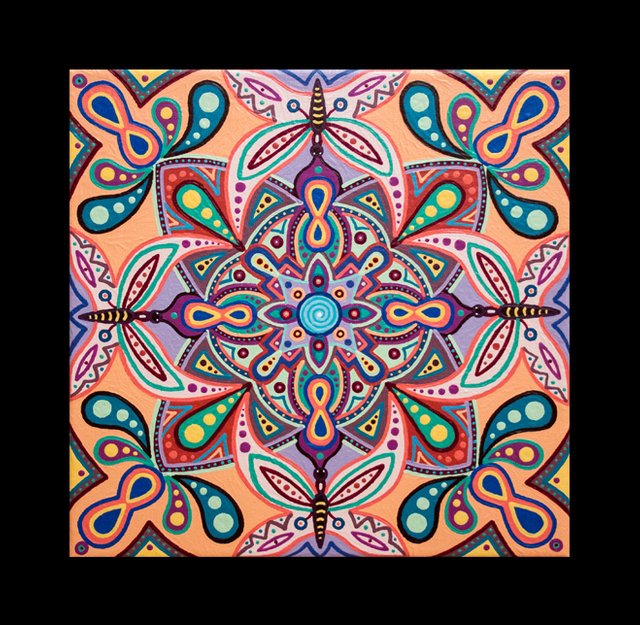 I do accept installments for custom art, so you can pay for your custom creation over a few payments. Check out other examples of custom art I've done for people here - https://www.nexusvisions.com/custom-orders