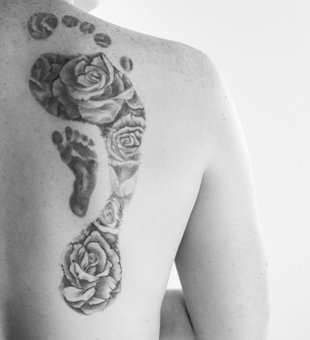 Artwork: From Drawing to Tattoo!
Brought to you by: @Kraytive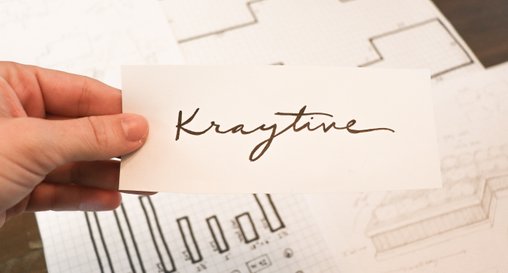 ---
I'm going to switch things up a bit this time around, and for this post share another creative passion of mine that I enjoy every once in a while.
Back when there was such a thing as free time in my life, I used to draw and sketch quite often. Nowadays, finding time to draw is almost nonexistent (working full time, keeping a toddler alive, herding a cat and dog, making sure our home and garden doesn't burn down, finding time to sleep and eat, occasionally hiding in the bathroom from all of the above to have some quiet time for a moment, you know, adult life stuff) unless there is a purpose for said drawing.
The purpose: I wanted a tattoo.
Not just any tattoo, though-- I wanted a tattoo that I drew myself. I wanted one that was meaningful to me that represented the most important thing in my life: my family.
So I drew the dang thing out, took it to a local tattoo artist, and now I have a permanent piece of ink on my skin that I love.
---
Planning:
I knew that I wanted something that would incorporate both my son, Knox, and my husband, Tanner, Knox's father. I love the concept of footprints and the imprints we leave on the lives of the ones we love, so I stamped Knox's foot on an ink pad shortly after he was born for safekeeping. Who doesn't love baby footprints?!
Here's where it gets weird. I wanted Tanner's footprint too. The bond that Tanner has with Knox is incredible and watching him become a father has been one of the greatest joys in my life. I wanted something to represent the bond between father and son, and I couldn't think of anything better than a son's footsteps embraced by his father's footsteps as they walk through life together. I made Tanner let me stamp his foot with an ink pad and press it onto a piece of paper to get the exact size right.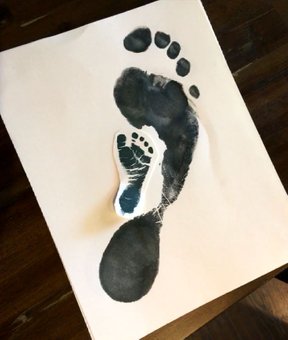 Drawing:
First, I drew out the shapes of each foot by tracing the inked footprints so I could get the sizes just right. I filled in Knox's baby foot as if it had been inked.
For Tanner's foot, I wanted something different. I didn't just want a huge foot tattoo. Nope. I still wanted something delicate, dainty, and feminine for myself. After a lot of thought, I decided to fill the inside of Tanner's foot with blooming roses. Roses are my absolute favorite flower and I dig the symbolism behind them (I won't go into too much detail on this though, I've got plenty of reasons why roses were the right choice for me!). Ultimately, I wanted a flower because felt that Tanner and I had bloomed when we became parents to our son. So, in went the roses!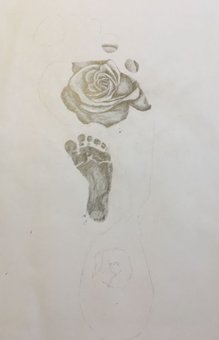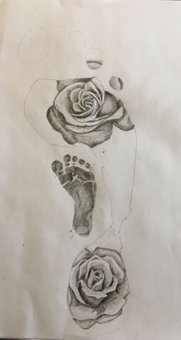 The final product: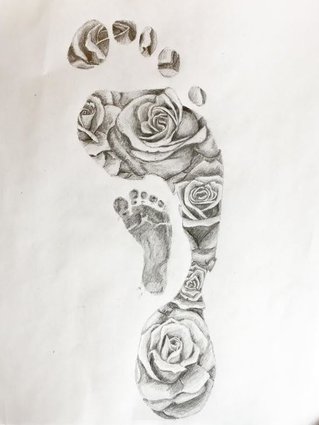 The Tattoo:
When I was finished, I researched local tattoo artists and reached out to a few until I found one willing to recreate it for me. That's when I met Keith.
I sat for four and a half hours giggling through his wild stories from the old days while he pricked the drawing onto my back. By the fourth hour, I was cursing my husband for having such a big foot.
When I saw the finished piece, I was so thrilled my smile was a little over a mile wide and I did a little dance in the middle of this old-school tattoo shop. Keith did an amazing job and even put some of his own artistic style in the roses, which I loved!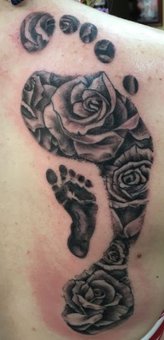 ---
Here is the tattoo today, all healed up, and bringing me lots of joy to this day: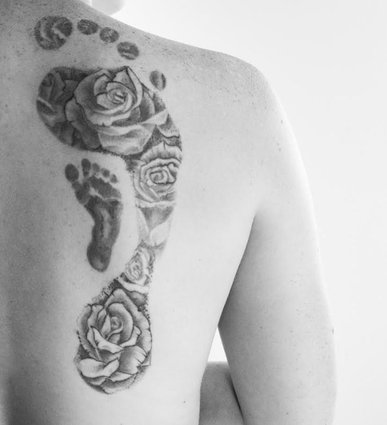 It has been a little over a year since I got this artwork tattooed on my back, and it is so special to me because I created it myself! Sometimes I forget it's there because I can't see it unless I look into a mirror and typically keep it covered, but I do have plans to add to it eventually.
Now I just need to make time to draw more often…
Do you have tattoos? Are they meaningful? Random? Cool? Silly? I once met someone who had tattoos of bees on their knees. Share your tattoo stories below!
---
Have a kraytive day!
~