Pulled out my number 2 pencil and a piece of printer paper and kept to the rules....
the rules said 15 minutes and I kept to it!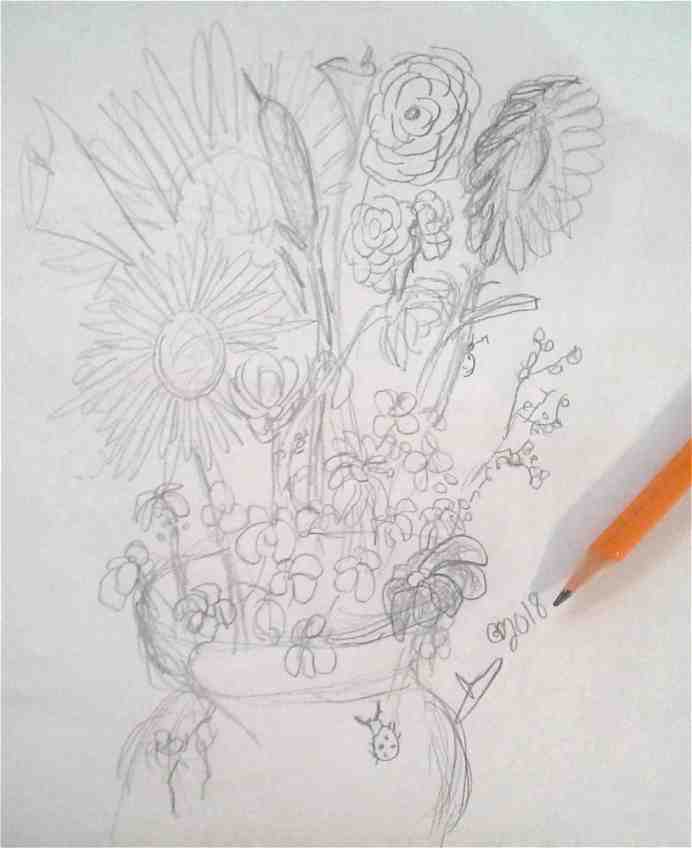 If I had more time I could have cleaned it better, added more and shaded....
But 15 mins is not a lot of time!