Hi guys ,
So the wondrous wednesday contest was actually written yesterday, but didn't go due to technical error , so basically today I feel much better and I feel god is really working today. And my heart feels so happy and relieved. Thanks to @lildebbiecakes , I love you so much dear sister.
So now I decided it's high time I come back to artstorm , not continuously, because I don't have enough time , but whenever I can you know . So this is my entry for artstorm contest.
And I decided to give the post payout of this post to @deemarshall 😍😍 because she is the reason I found I don't have to ashamed of my amateur child like drawing ...hehehe. so here I go.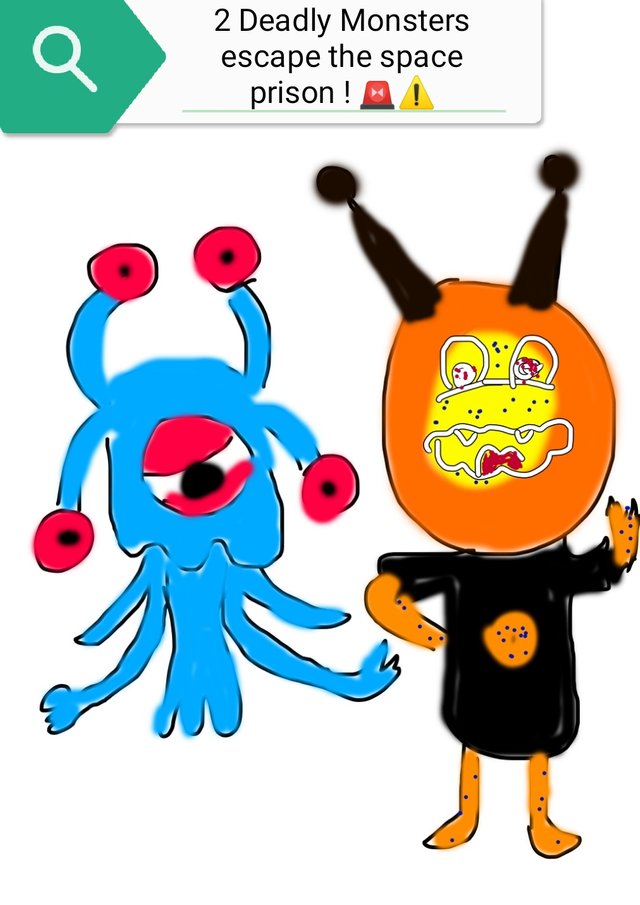 This is my entry , and that is Monster 1020 shape shifter and montor omlet . They had escaped the monster prison so be careful guys , they could be anywhere now. Hehehhe 😋. Shapeshifter can shift his shapes and become like us , but omlet can actually give you chicken pox hahaha so he can transform into a chicken. Imagine. ....
And guys don't forget if you want to donate to
@aaronpaul for his friends mother's surgery please do so.
And also for @cefralelo , for her fundraising too.
Please do donate anything you can guys , or at least do check there page out and give them your upvotes.
God is going to bless y'all for helping them . Thank you so much for your kind heart. I love you all. Stay blessed fam 😍😍.