Entry for Artstorm Contest #18 - Pets. Life of markers
Hi!
This is a small story from the life of my home markers. I love them very much ... and they have been living with me for a year and a half)))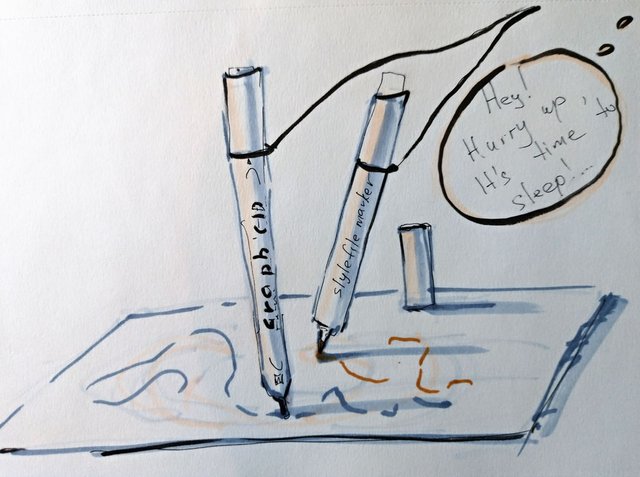 This is my entry for @deemarshall 's contest
https://steemit.com/artstorm/@deemarshall/artstorm-contest-18-day-4-theme-today-pets
It's Non-digital Art!
Cheers, Ama!