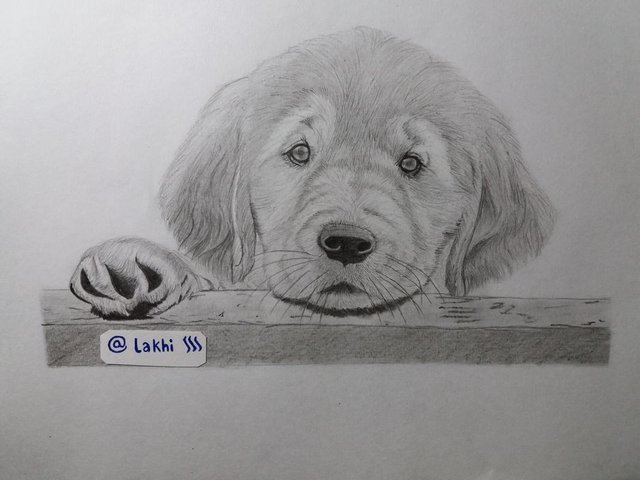 Hi Steemit friends! Hope you are having a great day.
Today i want to share with you my new pencil drawing of a Golden Retriever puppy.
This drawing is my entry for the Animal drawing contest hosted by @marty-arts . I love dogs and it was the first thing which came into my mind when i was reading about the Animal drawing contest. So, I decided to draw it. Hope you will like it.
Drawing duration : 4.5 hours.
The process :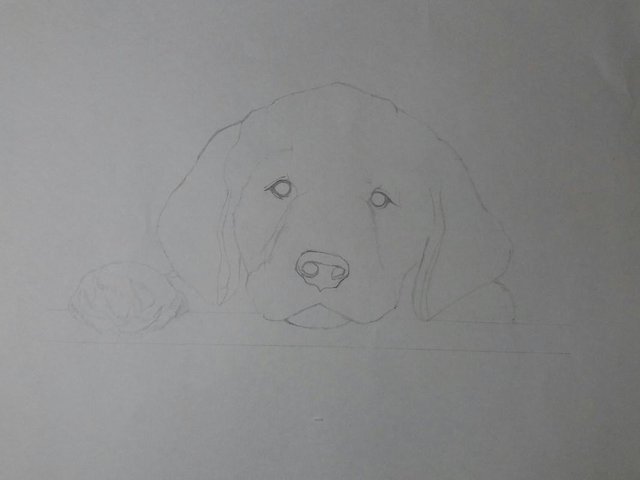 Made the outlines using a HB pencil.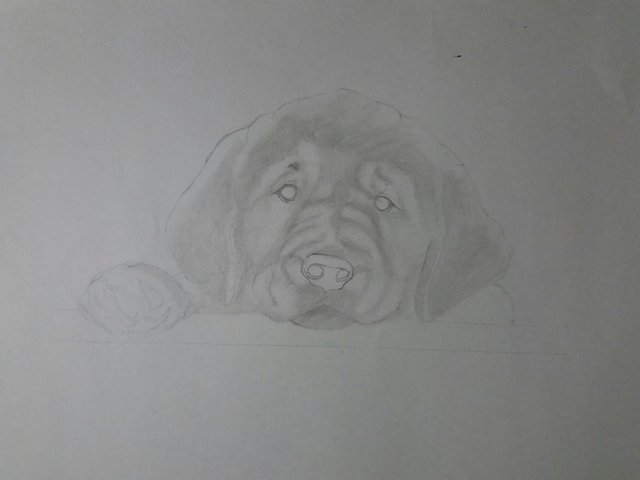 Then i started shading with a 4B pencil and blended the graphite using a Q-tip.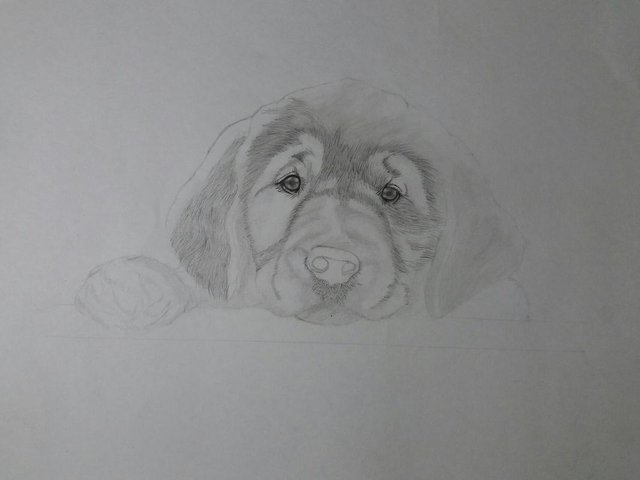 Here i have used 6B and a 4b pencil for the eyes. I also started wonking on the Dog's fur using a sharp 4B pencil.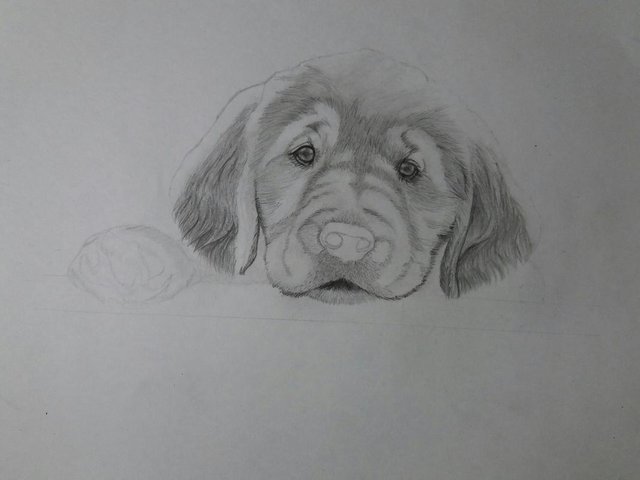 Then i used a 6B pencil to draw the dark hairs on the Dog's fur.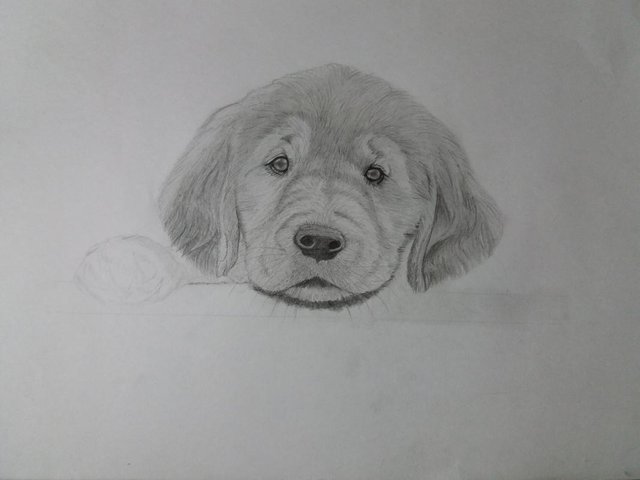 Here i have used a HB mechanical pencil to draw hairs on the lighter areas. Also used a 4B and 6B pencil to draw the nose.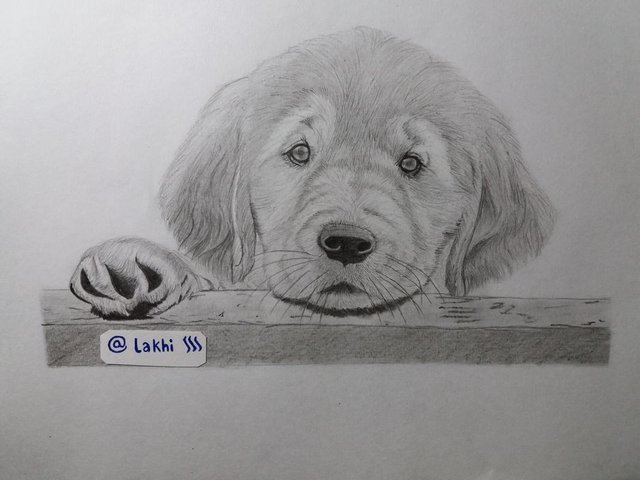 Completed drawing the paw and shading the area below and the paw.
Thanks for reading.