Round Wicker Basket Double Handle In Leather Straw Bag Handmade With Long Handles Summer Bag, Palm Tree Leaves Bag, Straw Basket, French Market Basket, Market Straw Bag Moroccan Straw Bag
Round wicker basket Double handle in leather straw bag Handmade with long handles Summer bag, palm tree leaves bag, straw basket, french market basket, market straw bag Moroccan straw bag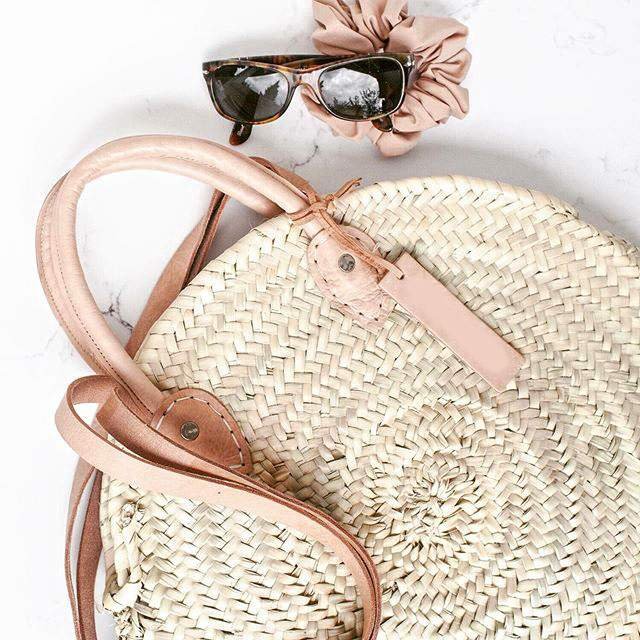 Round wicker basket Double handle in leather straw bag Handmade with long handles Summer bag, palm tree leaves bag, straw basket, french market basket, market straw bag Moroccan straw bag
Basket: 45 cm / 17 in.
Handles: 90 cm / 27 in.
Handles: 30 cm / 12 in.
Round wicker basket Double handle in leather:
Whether you enjoy an eternal summer in Miami, sunbathing on the beaches of Saint Tropez or shopping on the streets of Paris or New York, we have what you don't need for the summer and beyond - our large handmade straw tote model in Marrakech
MATERIALS
Basket: "doumdoum" braided palm leaves
Handle: Natural tanned Marrakech leather handle
ECOLOGICAL AND MANUFACTURING PROCESSES
Handcrafted in our workshops
Hand woven in Morocco
Handmade and therefore completely unique and very slightly different sizes
Ethical and ecological alternative to plastic bags.
https://artmoroccan.com/products/round-wicker-basket-double-handle-in-leather-straw-bag-handmade-with-long-handles-summer-bag-palm-tree-leaves-bag-straw-basket-french-market-basket-market-straw-bag-moroccan-straw-bag