Handmade Moroccan Leather Weekender Bag
It is a very elegant travel bag that represents Moroccan design. It has a large zippered compartment with a copper snap. It is big enough that it can carry many different things and things. Two outer pockets for small items. This travel bag is a mixture of Moroccan leather and carpet made from woven artefacts. The size of this bag makes it suitable for travel or weekend.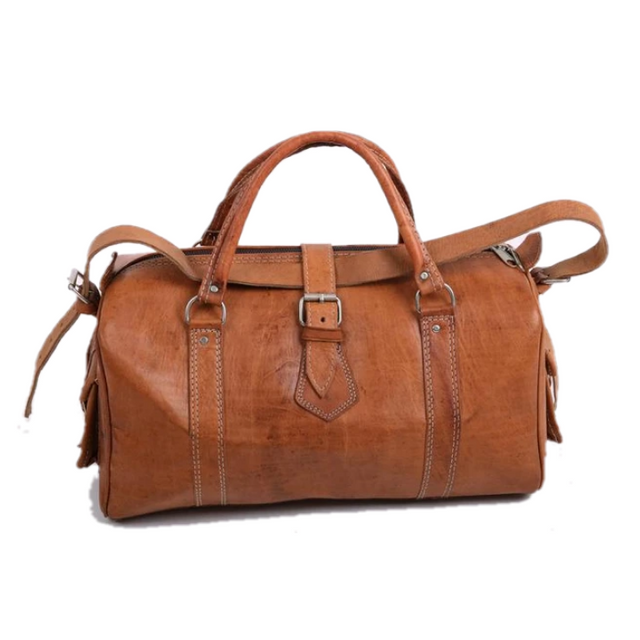 This unique travel bag is made of old leather carpets.
details:
A rustic vintage look that makes each bag unique.
Large base part with sturdy shoulder strap and thick, easy-to-carry handles for travel, sports, etc.
Weekend bag with two side pockets for accessories.
Rug design may vary.
Duffel bags
Unisex
Cow Leather
Brown
Dimensions:
Height: 9 "/ 23cm
Width: 18,5 "/ 47cm
Depth: 9,4 "/ 24cm
1.6 Kg
Because leather is a natural material – dyed by hand, every ottoman/pouf is unique and any minor flaws/imperfections are only characteristic of the materials and methods used and only add to the beauty and uniqueness of the product.
N.B: If you need to inquire about a product or order a large number of this product, please feel free to contact us, I will provide you with a good price while maintaining the quality.
Team: https://artmoroccan.com