Backpack Moroccan Strong And Beautiful Appearance Ecru Leather Decorated With A Unique Piece Of Rug Centra Pocket Handmade
Biyadina manufactures and offers a wide range of backpacks. It was designed by us in the most faithful traditions of our craftsmen in Morocco.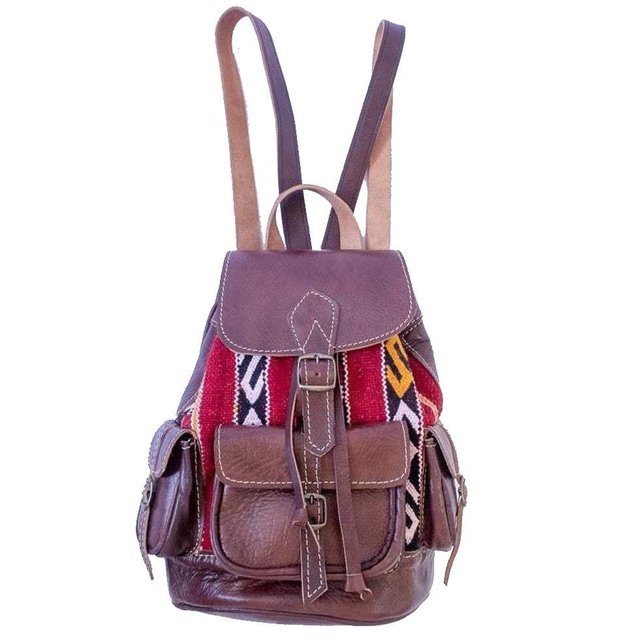 Backpack moroccan strong and beautiful appearance ecru leather Decorated with a unique piece of rug centra pocket handmade
We take great care in choosing the materials we use such as quality leather as well as the accessories that decorate it.
We offer a range of classic models and other bags that meet the current trend.
For leisure, travel and many other uses, we are sure you will find the bag at your convenience.
SIZE :
-Height: 36 cm / 14.50 inch
Width: 36 cm / 14.50 inch
-Depth: 15 cm / 6 inch
Because leather is a natural material – dyed by hand, every ottoman/pouf is unique and any minor flaws/imperfections are only characteristic of the materials and methods used and only add to the beauty and uniqueness of the product.
N.B: If you need to inquire about a product or order a large number of this product, please feel free to contact us, I will provide you with a good price while maintaining the quality.